Mathaf Collection
Summary, Part 1
Mathaf: Arab Museum of Modern Art, Doha
Permanent Exhibition, First Floor Galleries
Opens 1 November 2014
Mathaf: Arab Museum of Modern Art dedicates the first floor of the museum to a new presentation of the collection. This project positions and gives value to the heritage of Arab modernities within an international context.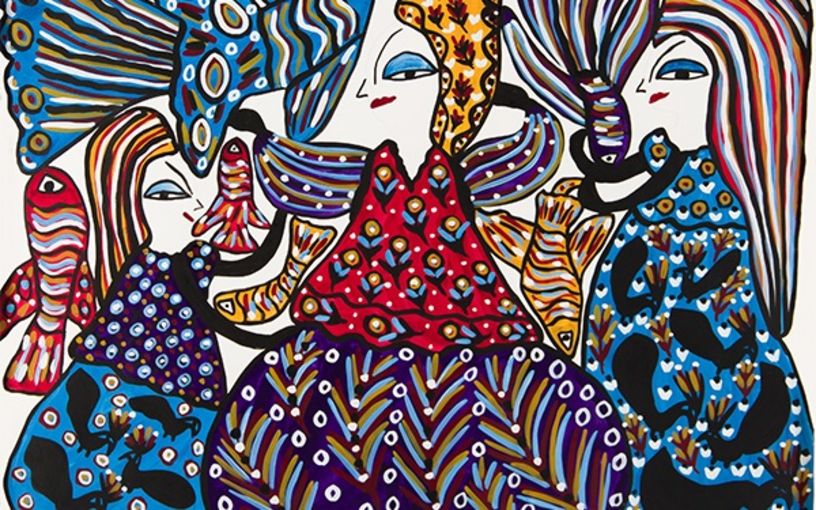 This exhibition, titled
Summary, Part 1
, selects works produced from the twentieth century to give multiple entry points into the collection, through artistic research, historical moments, and aesthetic experimentations on the idea of an Arab modernity.
By telling the story of the collection and documenting the art histories it contains, the exhibition interrogates new scholarly, educational, and experiential routes of access to contemporary tendencies.
This exhibition presents over 100 artists from the collection, representing many parts of the Arab world and insisting on a multitude of artistic directions and contexts.
The relationship between art and science is at play in the work of Abdel Hedi El Gazzar (Egypt, 1925-1966) whereas Ibrahim Al Salahi (Sudan, b. 1930) combines African and Arabic modernist visual trends, exemplifying artistic practices that were cross-referencing national cultures in progress.
The work of self-trained artist Baya Mehielddine (Algeria, 1931-1998), who was engaged with her contemporary peers in Paris in the late 1940s, tells stories of women from Algeria. Manal Al Dowayan's (Saudia Arabia, b. 1973) research based artistic practice engages a progressive take on collective memory.
The exhibition also presents the work of modernist pioneer Jasim Zainy (Qatar, 1933-2012) who was central in establishing an art scene in the Gulf region in the 1960s.
Curated by Mathaf curators and researchers, Laura Barlow, Leonore-Namkha Beschi, Abdellah Karroum, and Yasser Mongy.
For the full story on Mathaf's website, please
click here
.