Dr. Hussein Alnuweiri, Professor of Electrical and Computer Engineering, Texas A&M University at Qatar (TAMUQ) has been appointed as the first holder of the Maersk Oil Qatar (MOQ) Professorship in STEM Leadership for two years.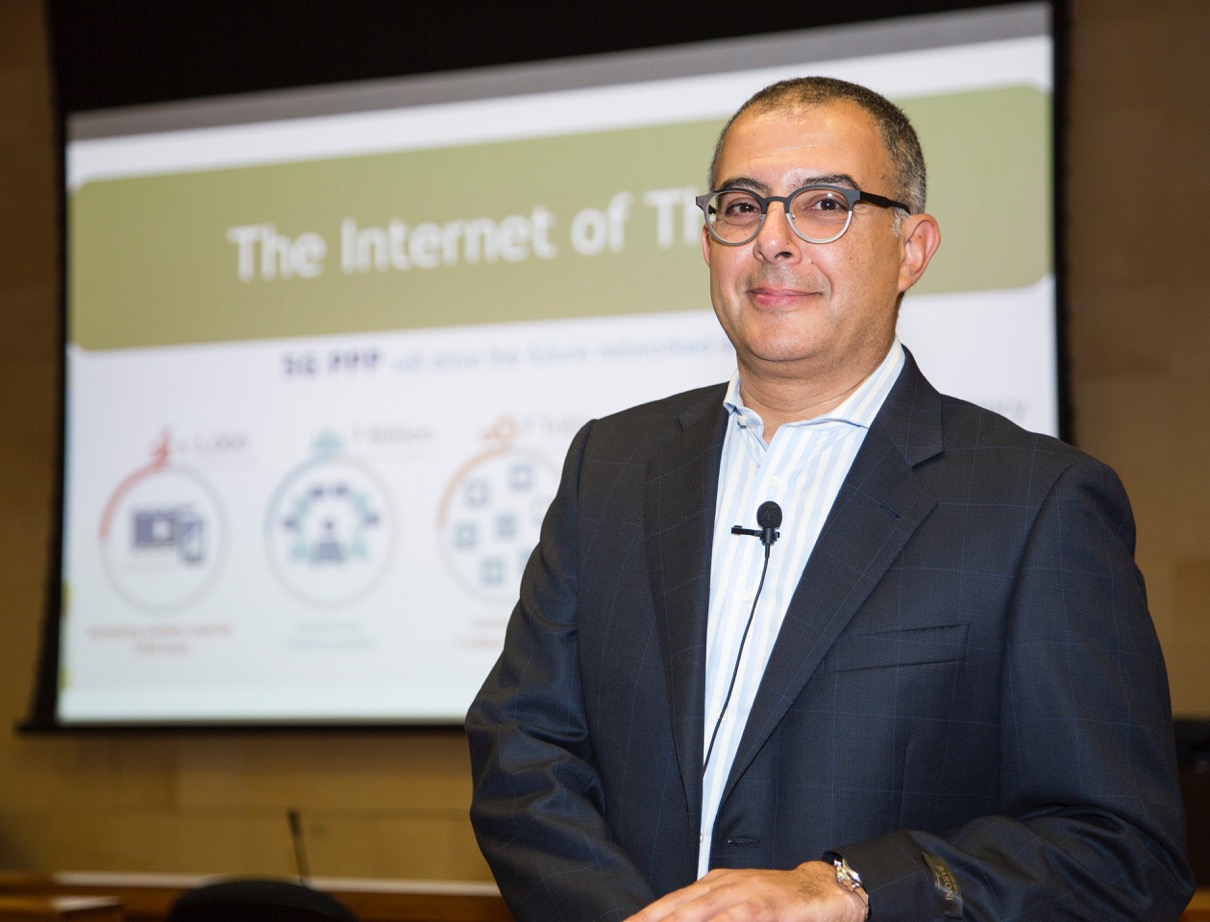 Alnuweiri was awarded the prestigious position in recognition of his cutting-edge research and his significant contributions to educational outreach to young Qataris.
The STEM professorship is part of the Dhia: Engineering Leaders partnership between MOQ and TAMUQ that is developing local capacity in science and engineering.
Alnuweiri recently delivered his inaugural talk which focused on the future of technology and the "Internet of Things" in which devices, infrastructure and appliances have become increasingly interconnected to enhance lives. He noted the growing demand for exceptional expertise in science and engineering to support these emerging technologies.
Alnuweiri joined Texas A&M at Qatar faculty as professor in 2007 and chaired the university's Electrical and Computer Engineering Program from 2009 to 2014. An outstanding teacher and researcher, he has also carried out many outreach and STEM activities while at TAMUQ.
During his time at TAMUQ, he has produced more than 70 journal papers, 180 conference papers, three book chapters and several U.S. patents, as well as 12 research grants totaling almost USD 9 million in funding.
For the full story, please
click here
.