Northwestern University in Qatar (NU-Q) has concluded a jam-packed program of events for the Ajyal Youth Film Festival as part of its on-going contributions to the development of Qatar's media scene and encouragement of local talent.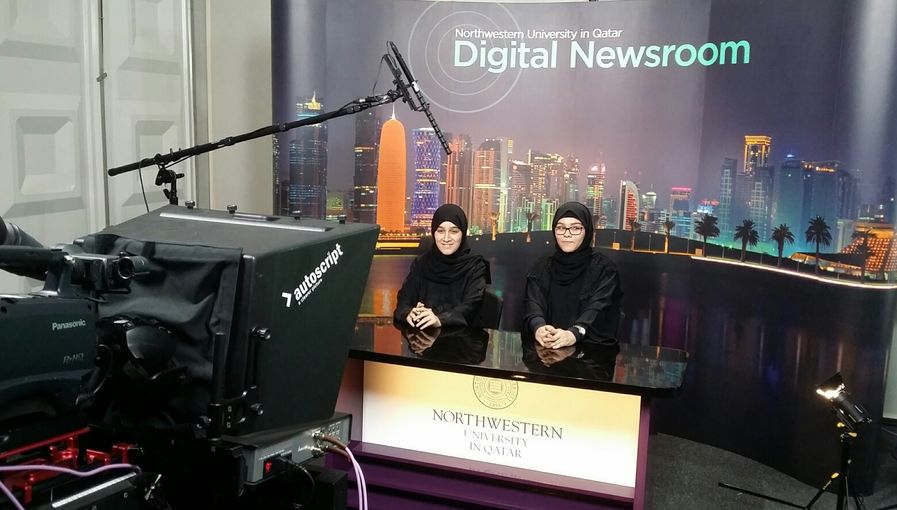 Activities at the Qatar-based festival included the premiere of five student and alumni films, a TV studio open to community members who were invited to test their newsroom skills in front of the cameras, a cinematic analysis workshop and an interview with award-winning international film director, Roger Allers.
Qatar-based talent from NU-Q was on show during the festival with both students and alumni premiering films, including '
Amreeka Laa!
,' directed by Hind Al-Ansari (Class of 2014); '
Coucou
,' directed by Meriem Mesraoua (Class of 2013); '
Public Phone
,' directed by Ethar Hassaan (Class of 2013) and Leena Al-Musalmani (Class of 2013); '
Temsah
,' directed by Latifa Al-Darwish (Class of 2013) and Rouda Al-Meghaiseeb (Class of 2014); and '
Lumiere
' directed by Aisha Abduljawad (Class of 2015).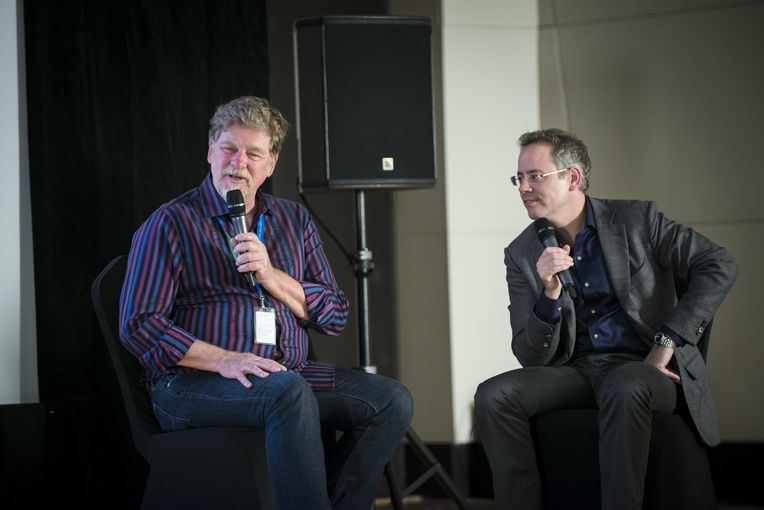 NU-Q was honored to have Her Excellency Sheikha Al Mayassa, chairperson of Qatar Museums, Doha Film Institute and Reach Out to Asia, visit the newsroom exhibit with her children. As part of the Ajyal Film Festival, Scott Curtis, director of the communication program and associate professor in residence at NU-Q, also led a workshop titled "What Do You See? – An Introduction to Film Analysis," that offered students the opportunity to recognize patterns of similarity and difference in the interplay between various elements of a film.
In addition, Curtis interviewed one of the world's greatest animation film directors and screenwriters, Roger Allers, director of the festival's closing night film Kahlil Gibran's
The Prophet
, as well as Academy Award winning film
The Lion King
, and Academy Award nominated short film
The Little Match Girl
. Topics discussed covered the challenges of directing animation, the casting of voice actors, the role of storyboards, and Allers' notable career successes.
To read the full article on Northwestern's website, please
click here
.