The Ambassador of Japan in Qatar, His Excellency Seiichi Otsuka, recently visited Georgetown University in Qatar (GU-Q) for an evening of cultural activities with the Georgetown community.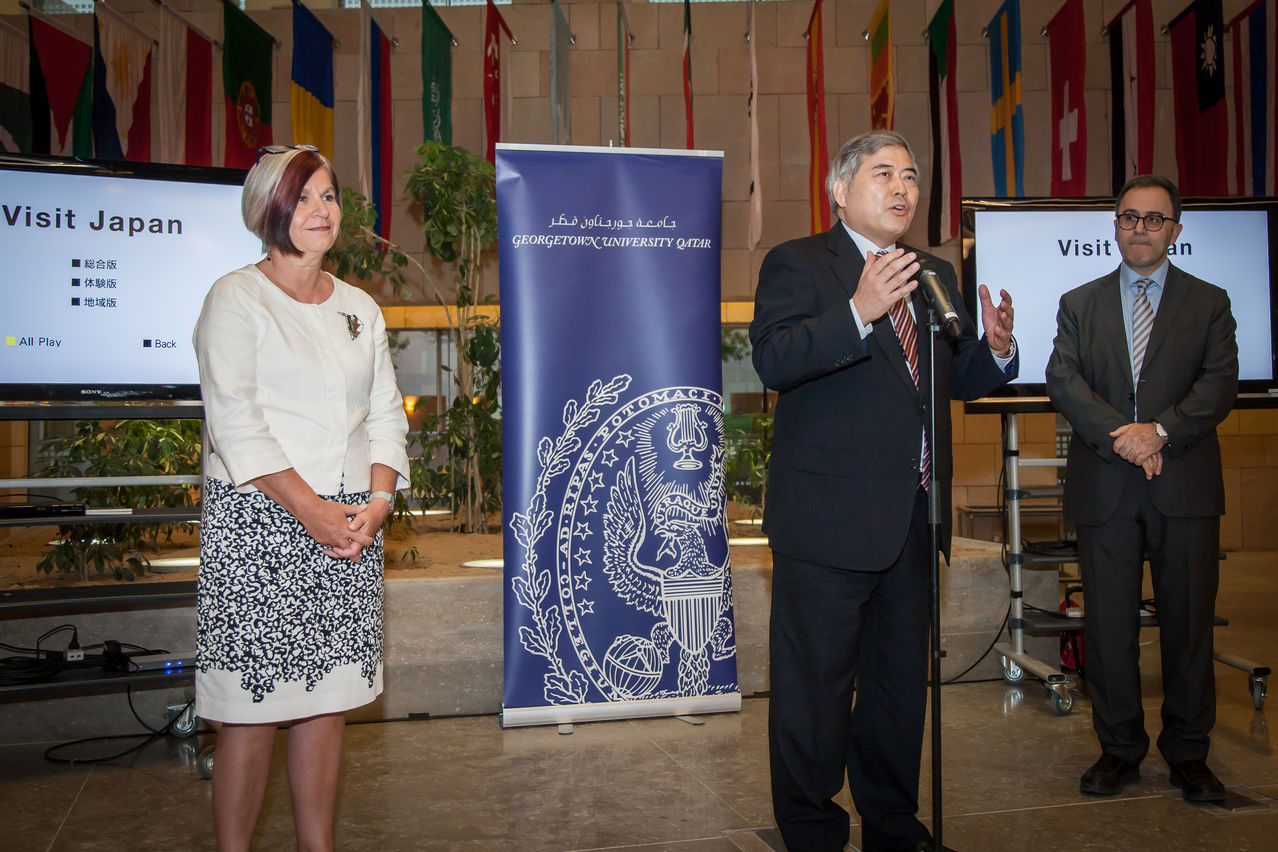 During his visit, the ambassador met with Dean Ahmad Dallal and donated a number of books on Japan to the University library. The books, written in Arabic and English, cover a wide range of topics including Japanese literature, politics, history, design, and economics.
"Providing an opportunity for our students to experience and learn from different cultures is an important part of a Georgetown education," said Dean Dallal. "We are grateful to the embassy for their contribution, and we look forward to continued collaboration in the future."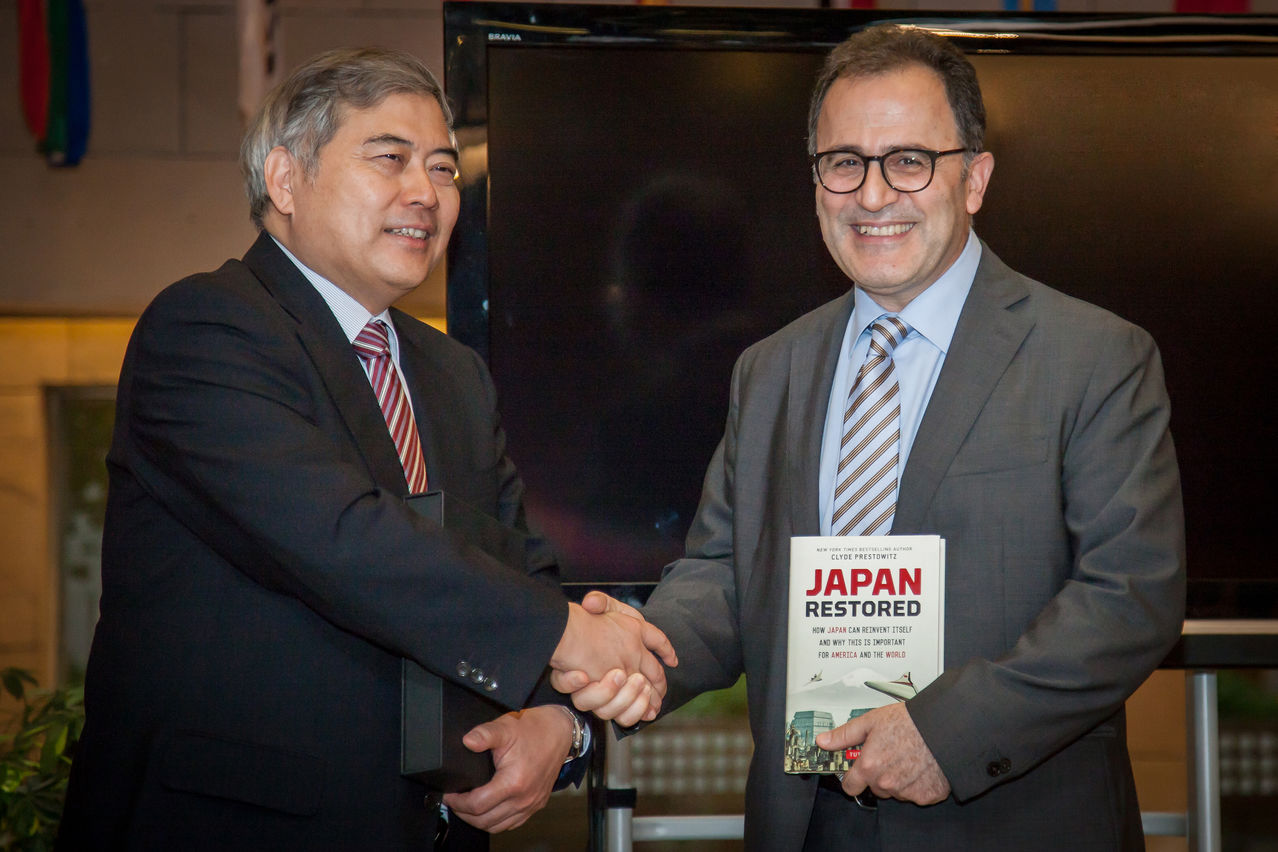 "I'm very pleased to be presenting Japanese books to Georgetown University for the first time. I hope the books donated will help the University's students better understand Japan and its culture," said Ambassador Otsuka. "Japan is keen on stepping up our cooperation with the university, especially in the fields of international and Gulf studies, Islamic studies, and teaching methods."
As part of the ambassador's visit, GU-Q's campus was transformed with Japanese decorations and activities such as aikido, a kimono photo booth, calligraphy demonstrations, and origami. There was also a range of traditional Japanese food available for the community to enjoy.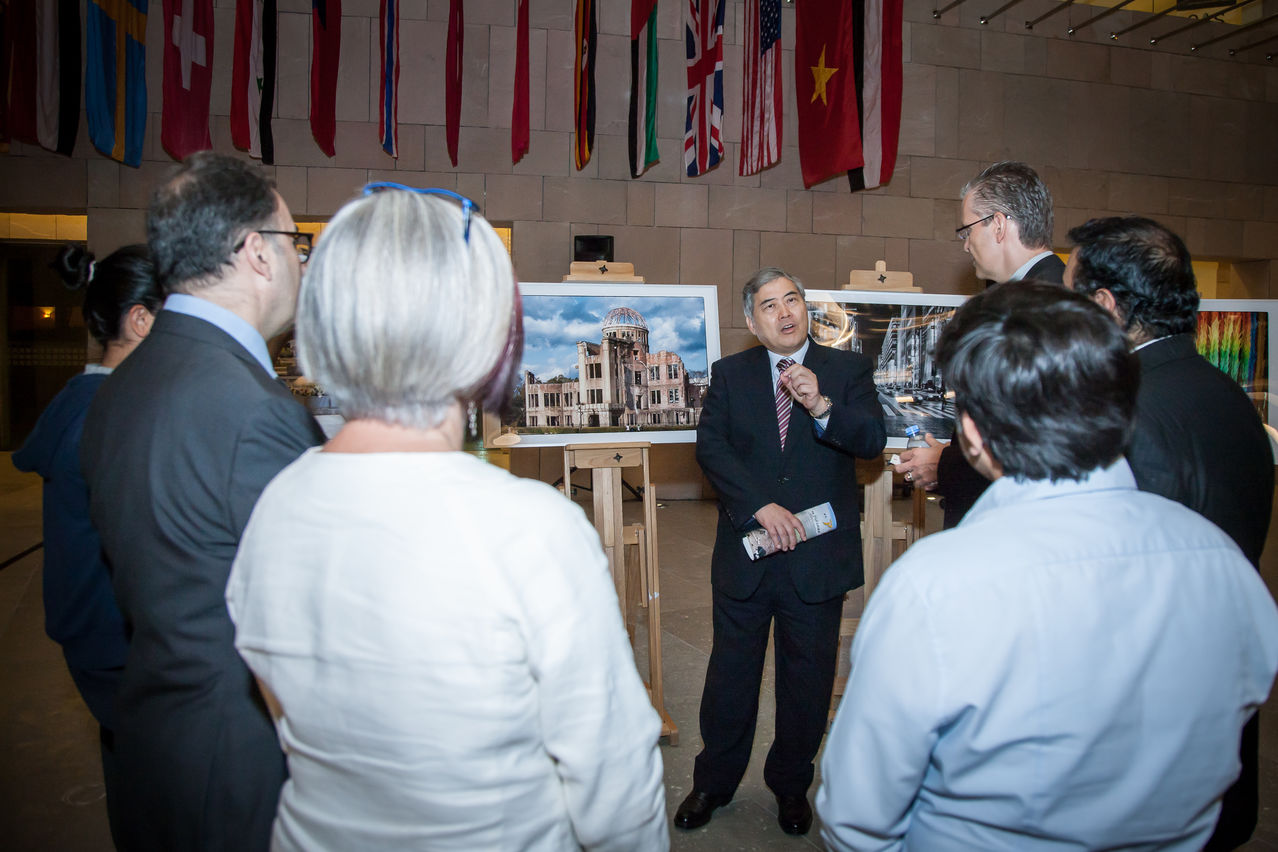 The ambassador's visit comes after a recent GU-Q experiential education trip to Japan. Fifteen students travelled to the country for 10 days over the summer to study the causes, legacy, and memorialization of the atomic bombing of Nagasaki and Hiroshima by United States forces during World War II. They were there as part of GU-Q's Zones of Conflict, Zones of Peace program, which takes students to sites of ethnic, political, social, and religious conflict to study the causes and the process of reconciliation.