QF Radio is offering courses on Radio Hosting/Presenting, Program Producing, Sound Production and Post-Production.

The courses are designed to provide the fundamental knowledge and skills necessary for a career in radio broadcasting.

Training sessions will be conducted by QF Radio's team of talented program hosts who include Scott Boyes and Laura Finnerty.

The training program will start on 12 October 2014 and run throughout the station's programing season until 30 April 2015.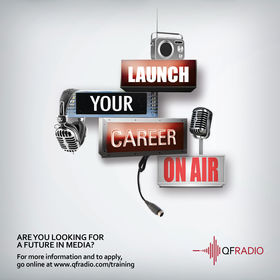 For more information about the training sessions, and to submit your application, please visit http://www.qfradio.com/training or email qfradio@qf.org.qa.