Researchers at Weill Cornell Medicine – Qatar (WCM-Q) and Hamad Medical Corporation (HMC) have received a top international award for their work on cardiovascular metabolism.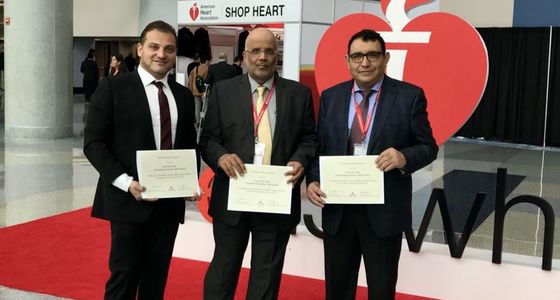 Dr. Charbel Abi Khalil, assistant professor of genetic medicine at WCM-Q, Dr. Nidal Assad, chairman of HMC's Heart Hospital, and Dr. Jassim Al Suwaidi, senior consultant cardiologist at HMC and the head of research at the heart hospital, were presented with the Paul Dudley White International Award at the 2017 annual meeting of the American Heart Association for two joint cardio-metabolic research projects.
The first project assessed red cell distribution width, a unique cardiovascular biomarker measured in the blood of patients with type 2 diabetes. They reported that a higher width – red blood cells usually measure between six and 8 micrometers across – is associated with an increased chance of mortality. The second research project focused on the prognosis of patients with diabetes and severe heart failure.
During the same conference, which was attended by thousands of delegates, the investigators were also invited to give lectures in a special session concentrating on diabetes and cardiovascular disease.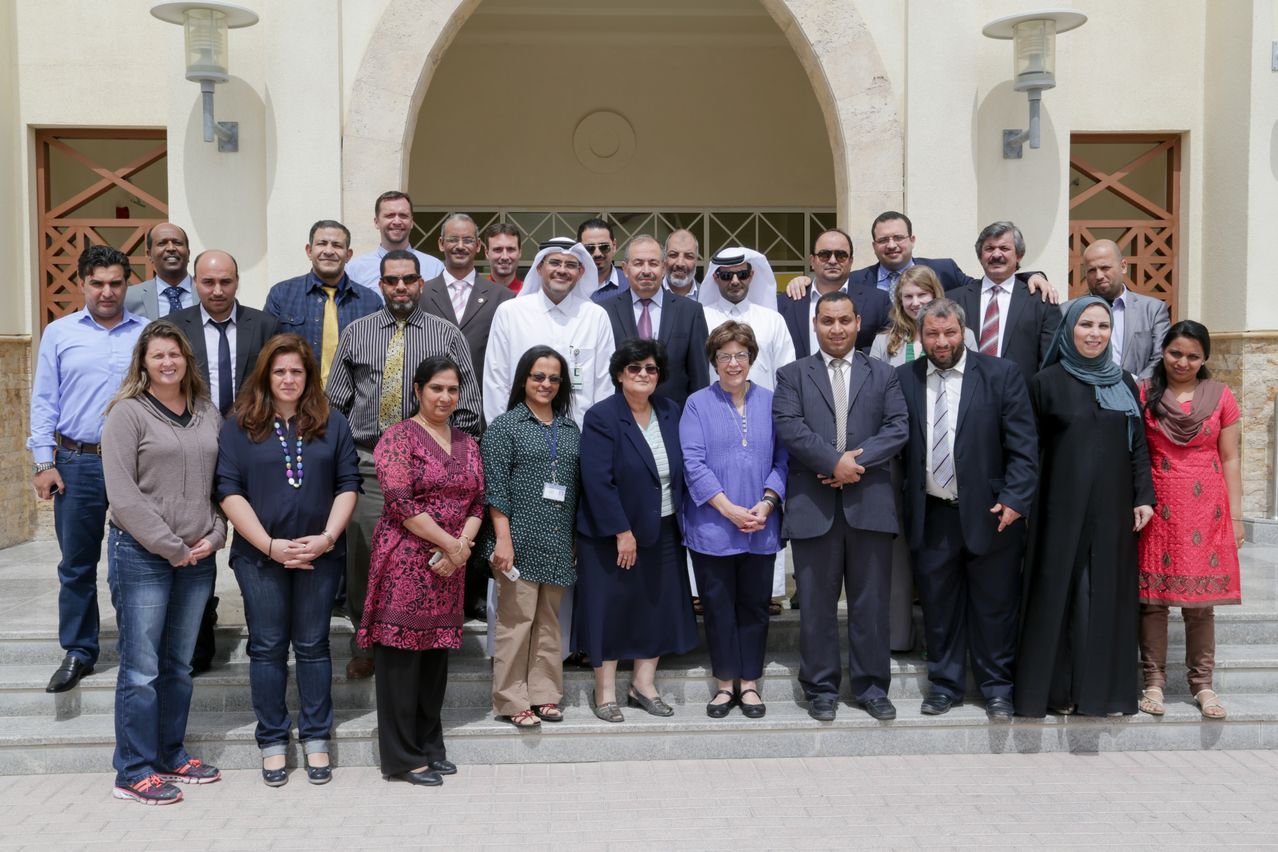 Dr. Al Suwaidi's lecture, entitled 'The Burden of Diabetes among Cardiac Patients in the Gulf: Lessons from Registries', outlined the very high prevalence of diabetes in the Middle East compared to the global average. He told the audience that in the GCC, about 20 percent of the population have type 2 diabetes, compared to just 8.6 percent worldwide.
Dr. Abi Khalil and Dr. Al Suwaidi said: "It was a great honor for both WCM-Q and HMC to receive the Paul Dudley White International Award and testament to the world class research that institutions in Qatar are conducting and the gravity in which they hold the problems of diabetes and heart disease among the local population."
The research projects - DNA Methylation and Gene Expression in Qataris with Type 2 Diabetes, and Modeling Vascular Complications of Type 2 Diabetes using In Vitro Derived Endothelial-Cardiomyocytes – were made possible by the Qatar National Research Fund through NPRP grants 7-701-3-192 and 9-169-3-024 respectively.
To read more, please click
here
.