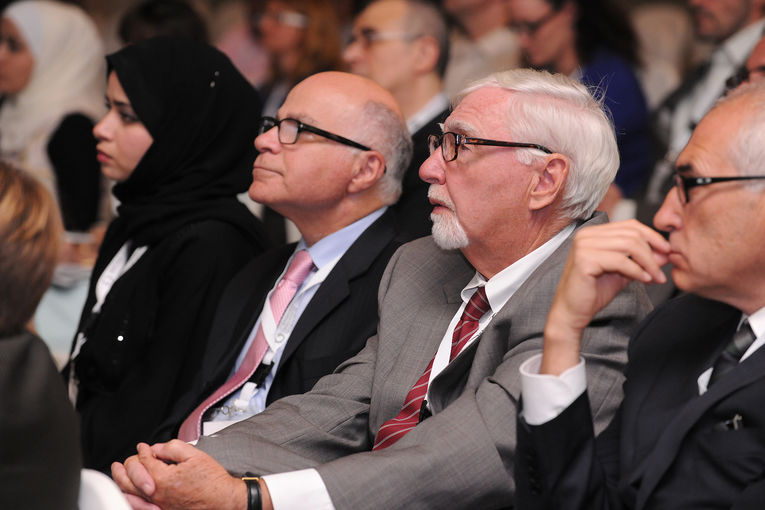 Qatar Clinical Neuroscience Conference has ended following two and a half days of high-level discussion of the latest advances in neurological treatments.
The conference was organized by Qatar Foundation (QF), Weill Cornell Medical College in Qatar (WCMC-Q) and The New York Academy of Sciences (The Academy) to bring together the world's finest minds in the arena of neuroscience.
The symposium was developed to incorporate two of the most common neurological issues facing academia and the medical profession - affective disorders like depression, and strokes and traumatic brain injury.
The audience heard that these issues have been defined by the World Health Organization as two of the most serious health problems today, affecting not just Qatar but the entire globe. In fact, of the 20 leading causes of death, 14 of them are based in neuroscience while one in six people will experience a serious episode of depression at some point in their lives.
Conference delegates heard from such world-renowned authorities as Dr Matthew E Fink, Louis and Gertrude Feil Professor and Chairman of the Department of Neurology at Weill Cornell Medical College in New York.
Dr Fink said that strokes are the second leading cause of death in the world but that if the knowledge we have is applied to the general population, 80 per cent of strokes can be prevented. He said that epidemiological studies had shown that stress was a huge risk factor for strokes - and not just 'bad' stress. Even joyful occasions feature stress and, startlingly, the risk of suffering a stroke doubles in the two weeks following a birthday.
Among the presentations directly related to Qatar was Dr Ziad Kronfol's talk entitled Bipolar Disorders in the Arab World: Clinical and Genomic Data.
Dr Kronfol, Professor of Psychiatry at WCMC-Q, and a consultant at Hamad Medical Corporation, explained to delegates that his research within Qatar and the region showed that while many of the characteristics of patients with bipolar disorder were shared across international borders, there were some aspects more common to the Arab world.
For the full story, please
click here
.