In the wake of the nation's construction boom, Qatar Green Building Council (QGBC), a member of Qatar Foundation (QF), and the Pakistan Engineers Forum (PEF), hosted a joint seminar exploring innovation opportunities and challenges in Qatar's construction sector.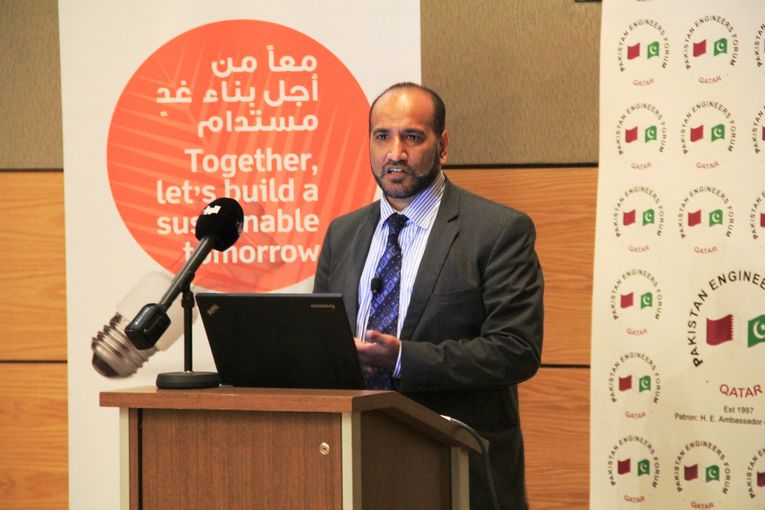 The event, which took place this week at Qatar Foundation, was attended by more than 50 construction practitioners and sustainability experts. The seminar supported QF's objective to ensure cutting-edge, environmentally sustainable infrastructure, and QGBC's commitment to working in collaboration with key stakeholders to encourage innovation and entrepreneurial thinking.
Among Qatar's large construction projects over the coming decade are Qatar Rail, the FIFA 2022 World Cup stadia, Msheireb Downtown Doha and Lusail Real Estate Development amongst many more.

Dr Alex Amato, Head of Sustainability at QGBC, added: "Innovation opportunities in the construction sector are abundant. The real question we need to answer is, 'to what extent is innovation and research encouraged in this sector?'
"As part of our efforts to encourage innovation and research in the construction sector, QGBC has brought together members of the construction industry to conduct vital innovative research as part of its landmark project the Qatar Case Study Passivhaus. The project is now undergoing the research phase and is aimed at reducing energy consumption by half."
Engineer Mohamed Al-Sada, Chairman of Gulf Scientific Gateway, focused on the important role of entrepreneurs in encouraging innovation in the construction sector.
He said: "Qatar's current regulations and laws help entrepreneurs and innovators in many ways. However, they do not adequately address the main challenge facing new entrepreneurs in Qatar, which is capturing market gains while competing with existing market giants. We hope that we will witness further modifications in this regard."
For the full story, please
click here
.