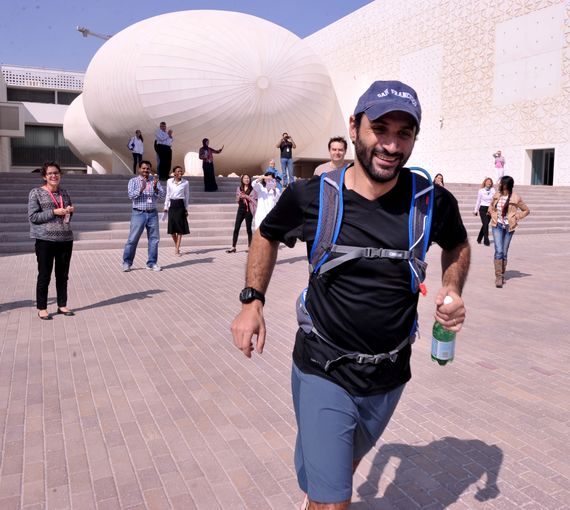 A researcher from Weill Cornell Medical College in Qatar (WCMC-Q) has completed an epic 360km ultra-marathon around Qatar to raise awareness of women's cancer issues.
Dr Jeremie Arash Rafii Tabrizi, Associate Professor of Genetic Medicine, spent four days running through the harsh conditions of the Qatari desert, covering the equivalent distance of eight-and-a-half marathons.
Setting off from the WCMC-Q campus at Qatar Foundation's campus, Dr. Tabrizi headed north on the Al Shamal Road as far as Al Ghuwayriyah, before turning southwest to reach Zekreet on the west coast. He then ran south to within approximately 30km of the border with Saudi Arabia before heading northeast towards Doha on Salwa Road, eventually arriving at the Corniche four days later to a hero's welcome from friends and family.
Dr. Tabrizi, who specializes in research into ovarian and breast cancer and runs the Stem Cell and Microenvironment Laboratory at WCMC-Q, explained his motivation for undertaking the challenge.
"The main reason I wanted to run is that there is a real taboo in the Middle East around cancer," he said. "People who fear they have the disease can be very reluctant to seek treatment because of this taboo and I think that can change if people know more about cancer.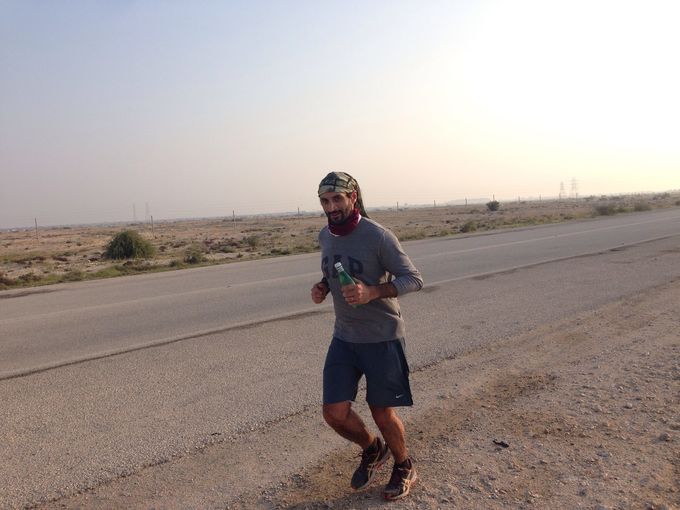 "There is a widespread belief that if you are diagnosed with cancer then it will definitely be fatal, but this is not correct at all. Because of this fear, patients in the Middle East often present with cancers that are well advanced because they don't go to the doctor when they first realize something is wrong.
"I want people to understand that in many cases cancer can be treated – for example, breast cancer can very often be cured with an operation and radiotherapy if action is taken at the appropriate time. So my message is that if you think there is something wrong, don't be afraid to go to see your doctor straight away to get it checked."
He added: "I think this is particularly important for women because in the Middle East they play such a key role in society as the center of the household. So the wellbeing of the family is often very dependent on the health of the mother."
For the full story, please
click here
.