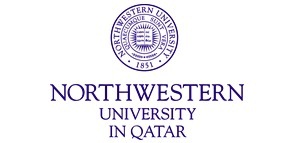 More than 400 students, teachers and mentors from schools across Qatar and the region wrapped up the Qatar MUN and Film Leadership Conference 2013 at Qatar Foundation recently.
The program of workshops, debates and group activities witnessed a 20 percent increase in its second year. The conference builds on annual Model United Nations conferences and THIMUN Qatar Northwestern film festivals to hone the leadership skills in youths about to embark on their search for leadership at the undergraduate level and beyond.
In over 100 workshops students learned on-the-spot debate skills, how to take command and lead large teams and how to initiate and expand their own MUN. Participants also explored the basics of cinematography, how to run a film festival and how to use films and documentaries to convey powerful messages.
Mary Dedinsky, director of NU-Q's journalism program, relayed to participants her experience in leadership as the first woman in America to become managing editor of a major metropolitan newspaper, the
Chicago Sun-Times
. "There are no short cuts to effective leadership. Grit, hard work and enthusiasm will take you there," she told the attendees.
The opening banquet was also attended by His Excellency Nicholas Hopton, the recently appointed British ambassador to Qatar.
The next THIMUN Qatar Northwestern Film Festival will take place between 17-19 April 2014.
The deadline for film submissions is on 14 February.
To read the full article on Northwestern's website, please click here:
http://qatar-news.northwestern.edu/2013-qatar-leadership-conference/
Pictured: American School of Doha student Jawaher Al Hajri, deputy secretary general of the conference, and Qatar Academy student Jamal Al Ani, secretary general of the conference.