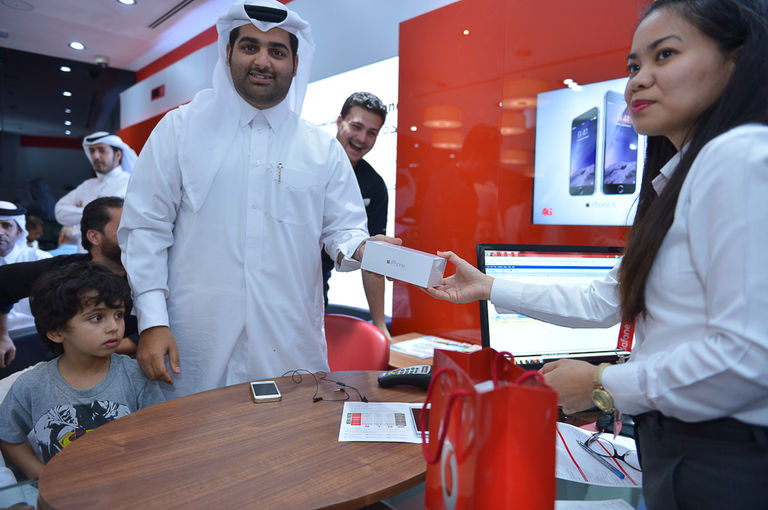 Vodafone Qatar has officially launched the world's most awaited smartphones, the iPhone 6 and iPhone 6 Plus, in the country. An exclusive midnight event which saw hundreds of people showing up at the company's store located at Villaggio Mall.
Those who had pre-ordered online and wanted to be some of the first to pick up their favorite handset, in addition to others who wished to purchase an iPhone 6 or an iPhone 6 Plus on the spot, joined the Vodafone team for the chance to be part of a memorable event.
Timed with the launch, Vodafone launched great data offers to both Postpaid and Prepaid customers who are purchasing an iPhone 6 or iPhone 6 Plus allowing them to enjoy Qatar's newest 4G network, Vodafone 4G. Additionally, 10 lucky customers won their mobile phone bill paid for an entire year.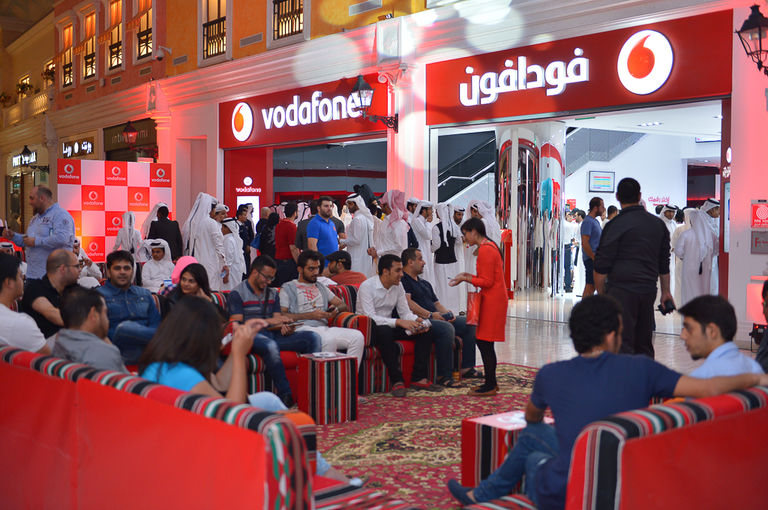 At the event, Vodafone announced that all new and existing Vodafone Red Postpaid customers will get to enjoy unlimited local data for 12 months with their new iPhone. The 12 months of unlimited data with the iPhone 6 is available on all Red plans, M, L, XL and VIP.
For the full story, please
click here
.