His Highness Sheikh Hamad bin Khalifa Al Thani, the Father Emir, and Her Highness Sheikha Moza bint Nasser, Chairperson of Qatar Foundation (QF), honored the 2018 edition of QF's Convocation by attending the ceremony this evening at the Ceremonial Court in Education City.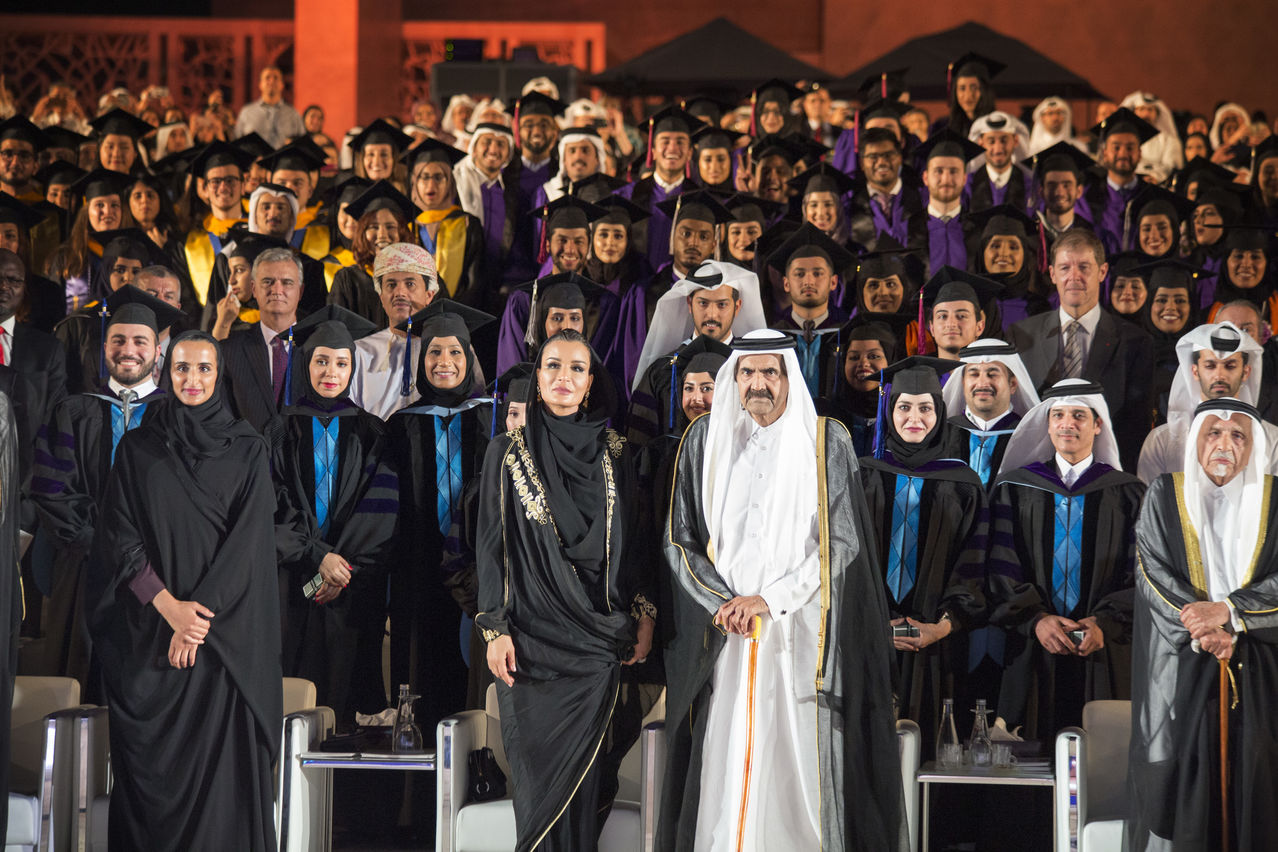 Her Excellency Sheikha Hind bint Hamad Al Thani, Vice Chairperson and CEO, Qatar Foundation, also attended the event alongside a number of dignitaries, university deans, faculty members, and parents.
The QF Convocation ceremony, which took place at the Ceremonial Court in Education City, honored 778 graduates from Hamad Bin Khalifa University (HBKU) and QF's eight partner universities.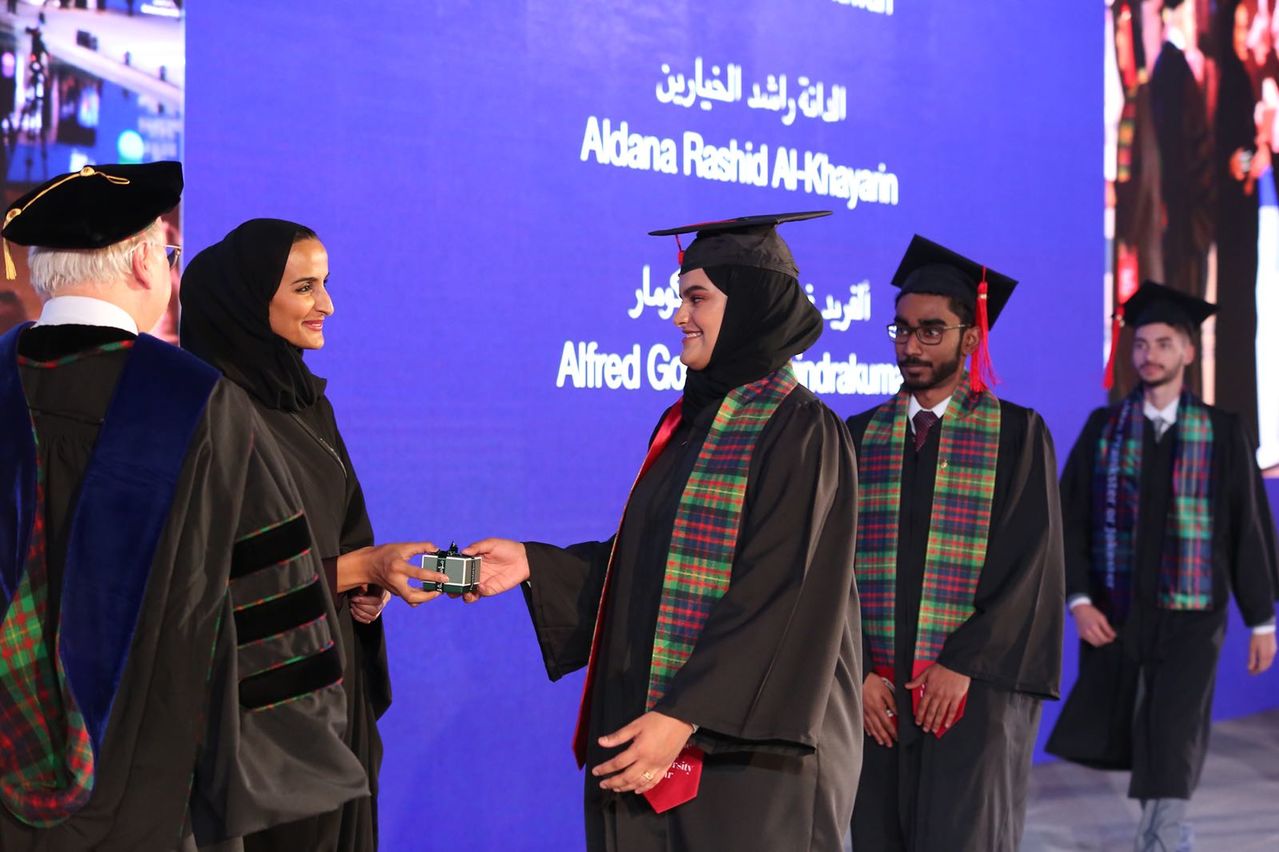 Her Excellency Sheikha Hind said: "Each member of the graduating Class of 2018 carries with them the skills and knowledge needed to thrive in a global setting and to benefit Qatar and wider international community. These young men and women have worked hard to achieve their degrees, and we are delighted to celebrate their achievements with them tonight.
"Qatar Foundation's unique education ecosystem offers a diverse range of lifelong learning and research opportunities, and when our alumni move on to their next phase and become active global citizens, we will all reap the benefit of the knowledge they have gained during their time here."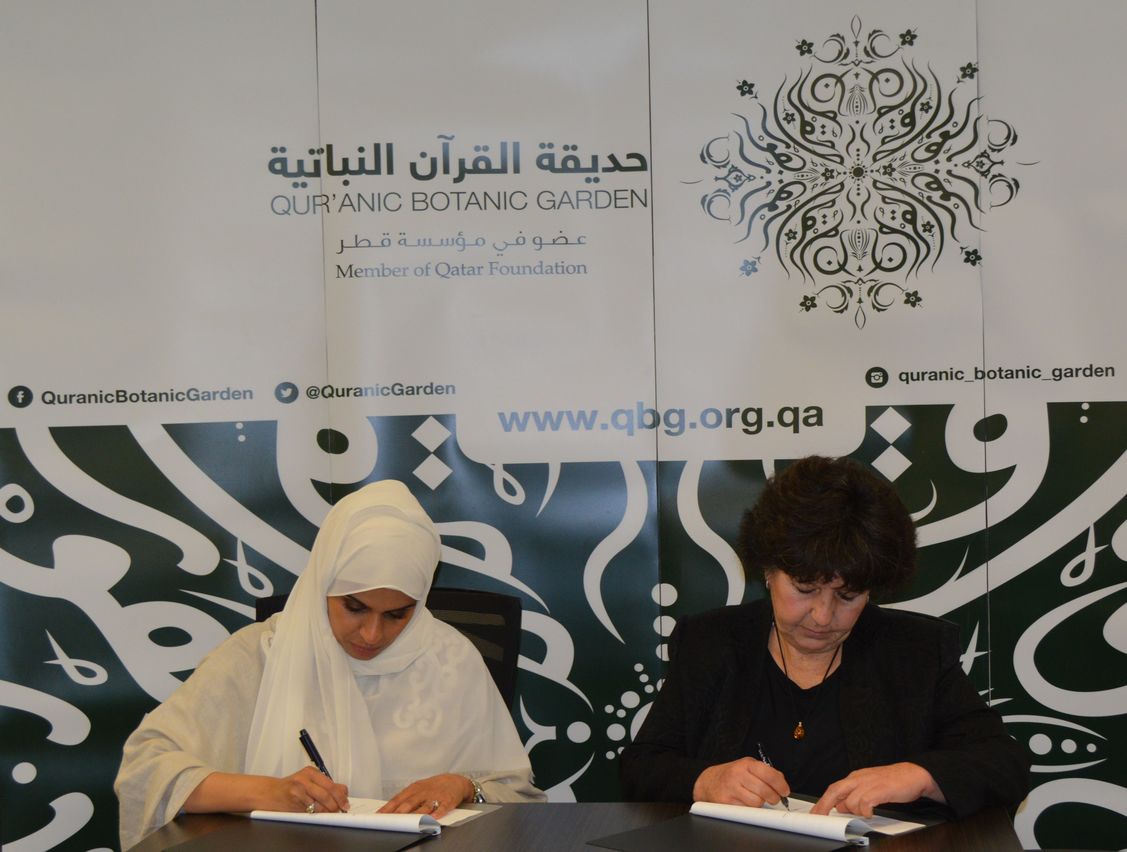 This year's Convocation included a shared keynote speech from two QF alumni. Offering words of advice to the new graduates, Ghada Ali Al Khater, Virginia Commonwealth University School of the Arts in Qatar (VCUarts Qatar), Class of 2012, said: "Given the right environment and education, we all have a chance in creating our future, but we need to embrace the opportunities that come along the way. Be willing to accept the growth of your ideas and your interests, and be flexible in allowing yourself the possibility of doing something that isn't in your comfort zone."
Touhami Abi, Georgetown University in Qatar (GU-Q), Class of 2014 said: "This is merely the beginning of your journey. Along the journey, you will change; this is normal. You will grow, you will learn, and you will mature along the way."
This year's Convocation ceremony also included the official announcement of the winner of QF's Akhlaquna Award, which was first announced by Her Highness Sheikha Moza during last year's edition of Convocation. It is designed to recognize young people who display exemplary moral character toward the good of humanity.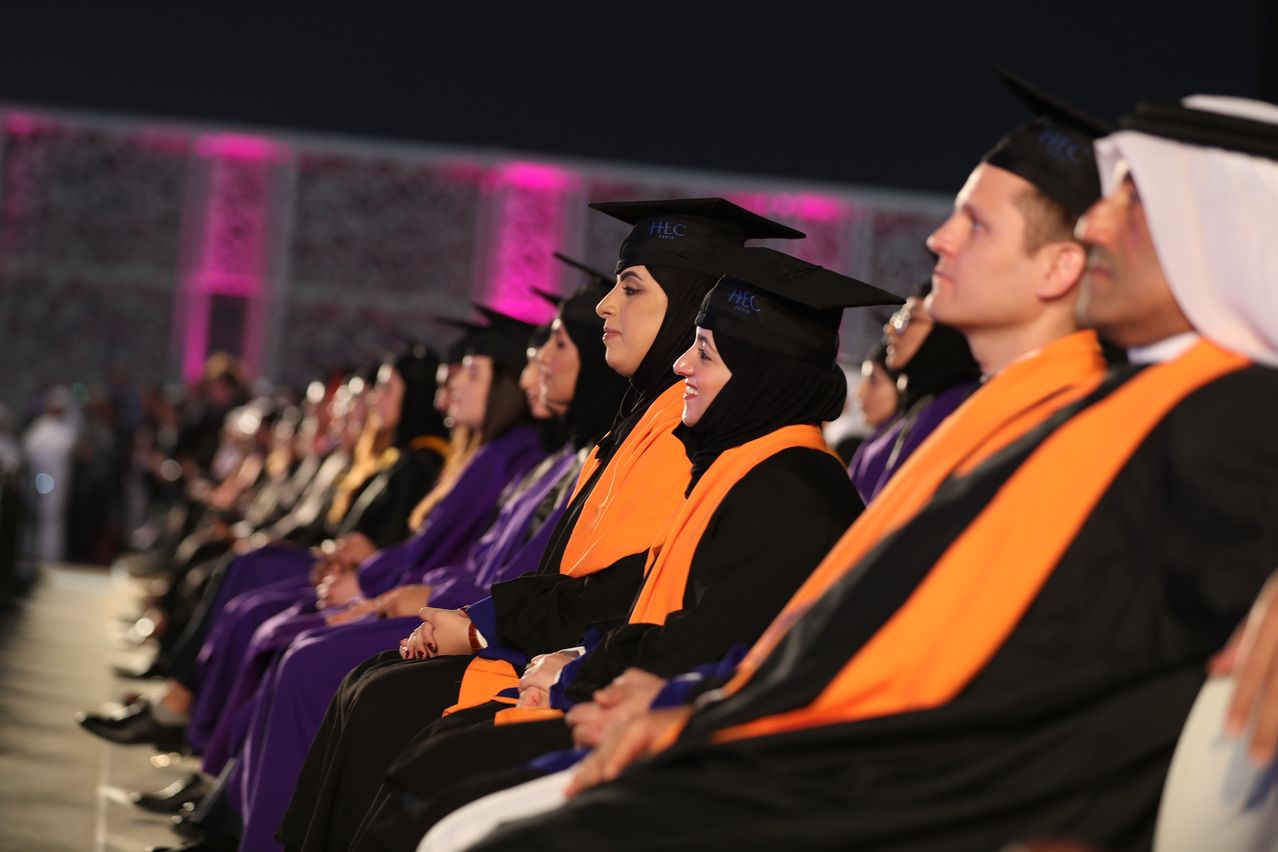 Swar Al Dahab Ali received the inaugural Akhlaquna Award for his work with 'Mercy In Giving', a movement that unites various educational, health, and social sectors to tackle specific issues within society and helps to inspire young people to be a powerful force within their communities.
The QF Convocation ceremony also featured a series of short films, which included testimonies from the graduates and highlighted a selection of the Class of 2018's achievements and accomplishments, as well as opportunities for a group photo alongside the visiting dignitaries.
Concluding Convocation 2018, the graduates passed through the 'Door to the Future', a symbolic passage representing a new phase of responsibility and challenge on their continuing journey of growth and lifelong learning.
This year's Convocation honored graduates from HBKU, Carnegie Mellon University in Qatar, Texas A&M University at Qatar, Northwestern University in Qatar, Weill Cornell Medicine-Qatar, HEC Paris in Qatar, UCL Qatar, GU-Q, and VCUarts Qatar.
Since 2008, QF has collectively celebrated the graduation of students from its partner universities based in Education City, commemorating the achievements of its graduates who will further Qatar's long-term progress.