His Highness the Father Amir Sheikh Hamad Bin Khalifa Al Thani and Her Highness Sheikha Moza bint Nasser, Chairperson of Qatar Foundation (QF), attended the 2016 edition of Convocation today, which was held at the Qatar National Convention Centre.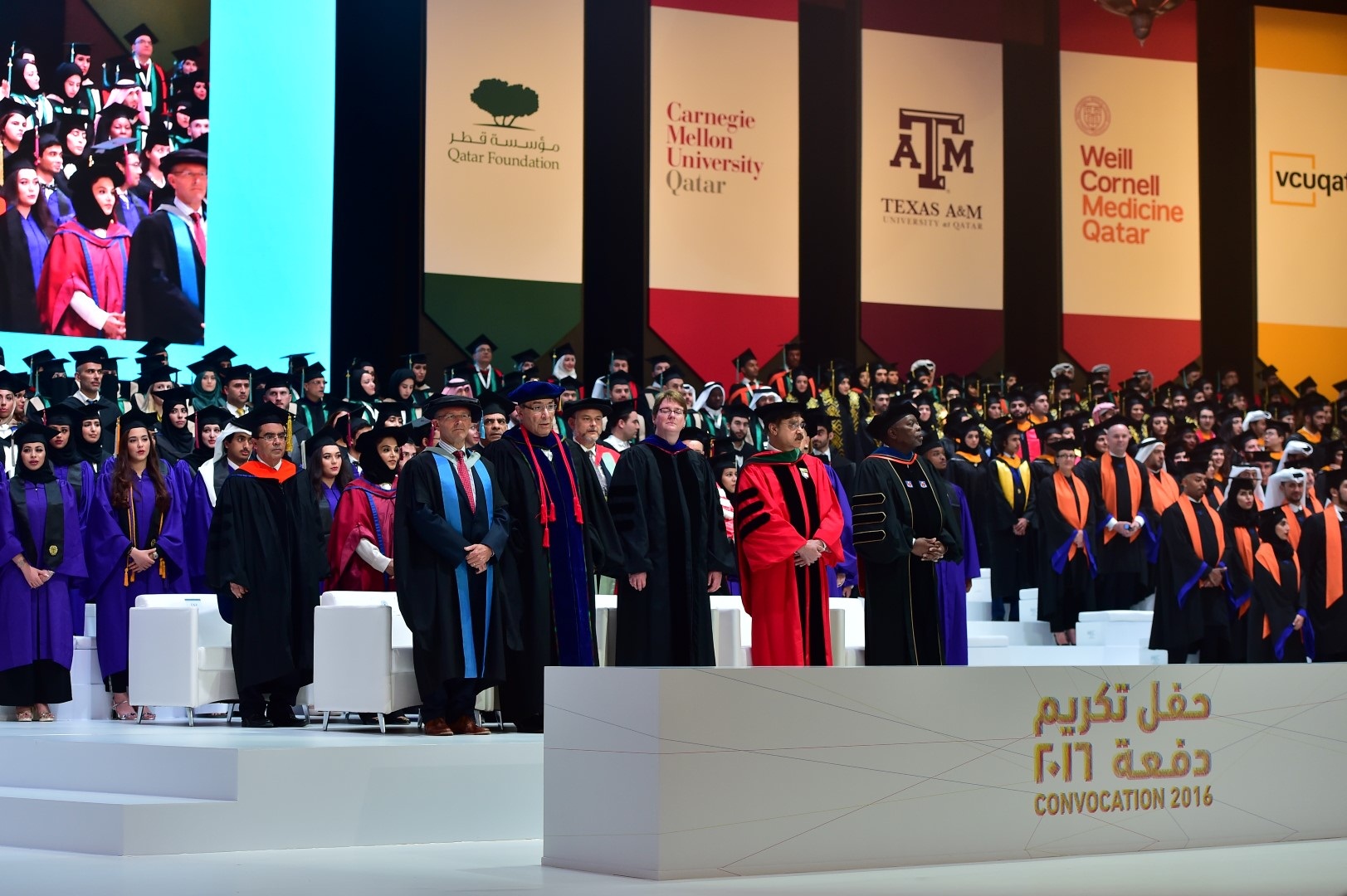 Joining the celebrations was Her Excellency Sheikha Hind bint Hamad Al Thani, Chief Executive Officer and Vice-Chairperson of QF, who, as a graduating student, was awarded an Executive MBA from HEC Paris.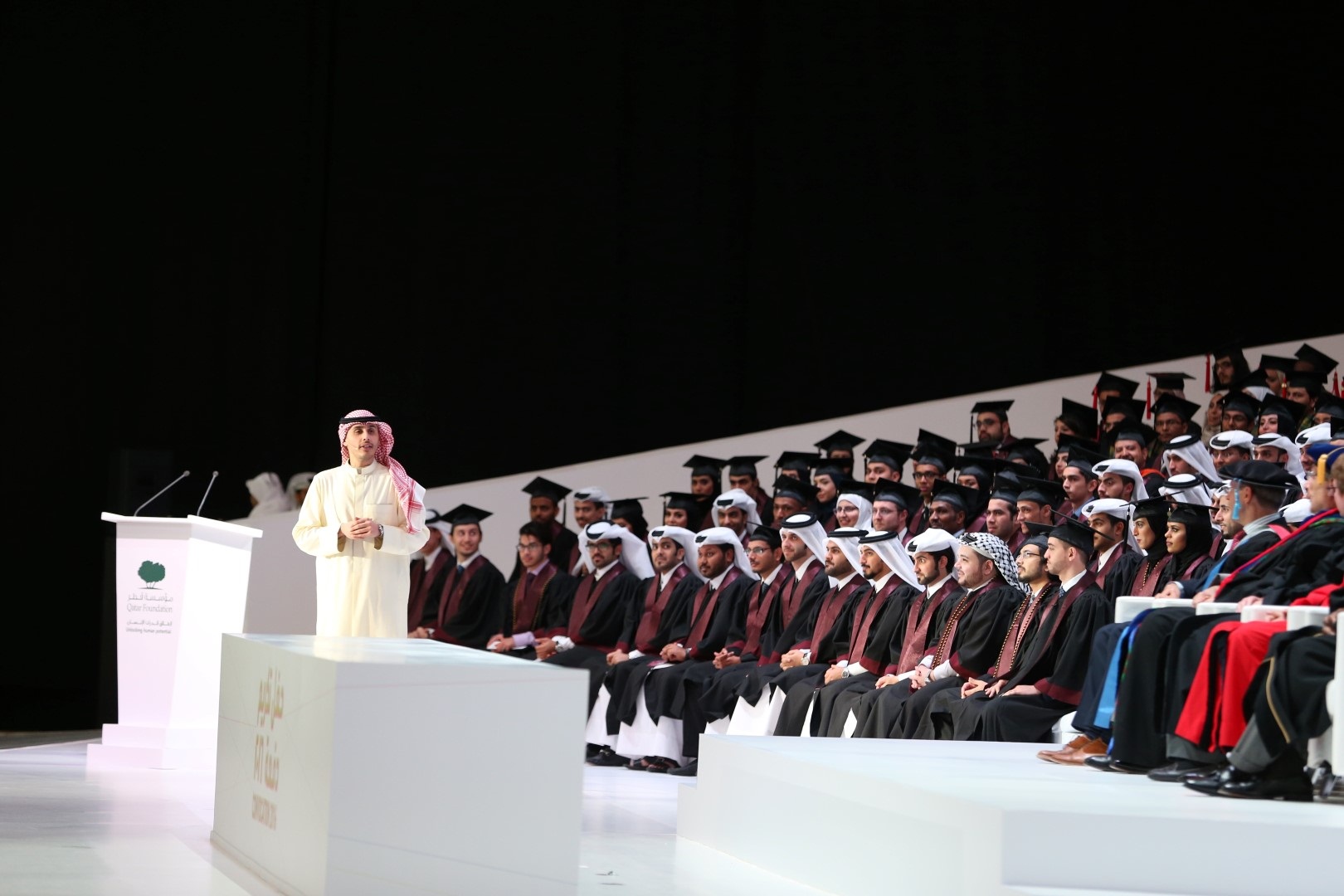 In her address to fellow 2016 graduates, Her Excellency Sheikha Hind said: "Qatar Foundation embodies a developed educational infrastructure that, through its impact, supports the Qatar National Vision. We are currently witnessing the effect of QF's graduates in the labor market."
Shoaib Rashid, a popular blogger, entrepreneur and YouTube presenter, delivered this year's Convocation keynote address, illustrating the importance of Digital Culture in the current global environment. In today's 'connected world', he is an inspiring example to youth of someone who has embraced, and continues to prosper in, a society that increasingly relies on technology, innovation and social media.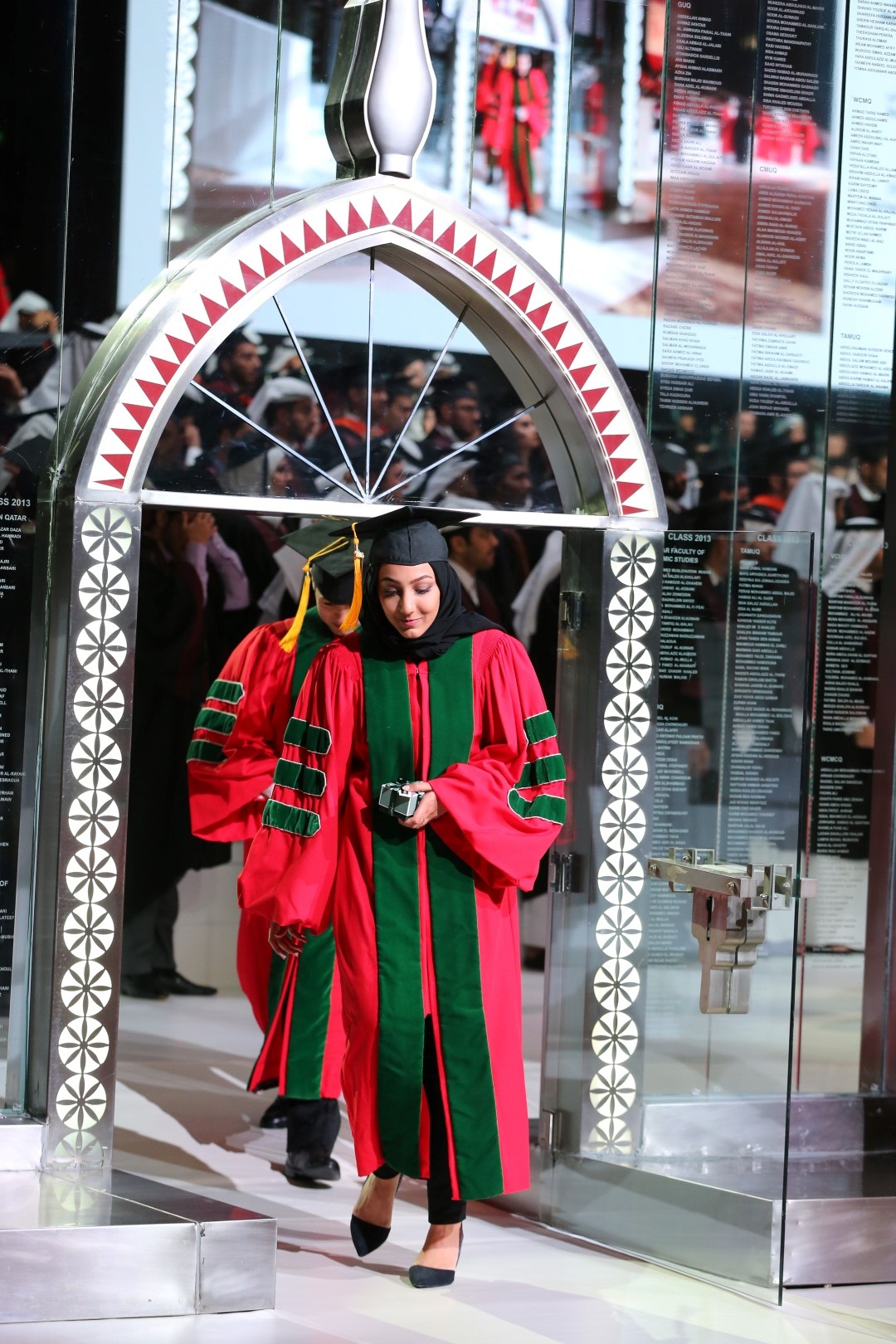 During the ceremony, QF's 2016 Excellence Award was presented to three students in recognition of their contributions to the campus, the local and international community, as well as their outstanding academic performance. The recipients, who have shown exemplary character, skill and commitment throughout their time at QF, were announced as Hissa Al Noaimi from Georgetown University School of Foreign Service in Qatar; Sana Zeenal Britto from Carnegie Mellon University in Qatar; and Vignesh Shanmugam from Weill Cornell Medicine – Qatar.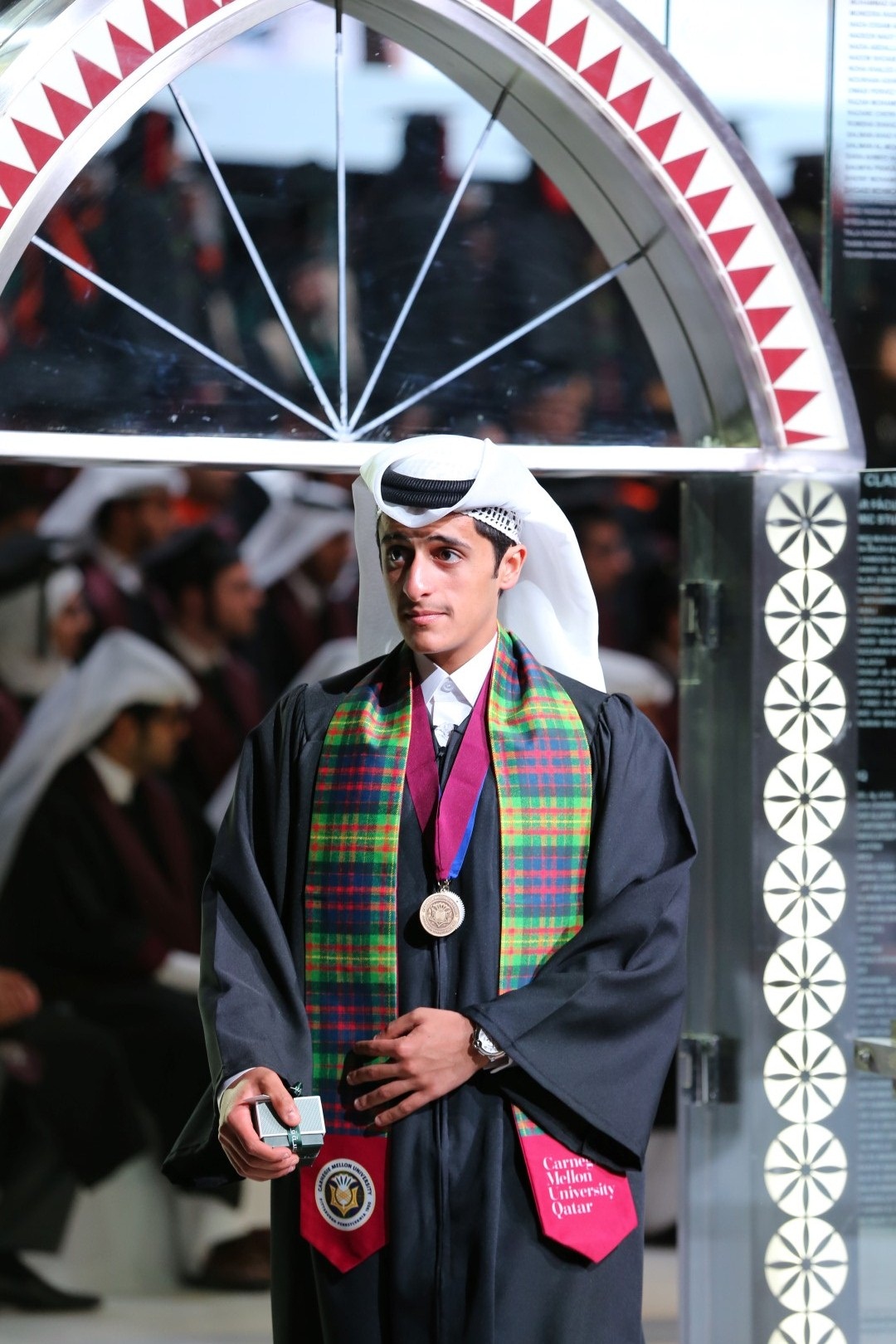 The Convocation ceremony also featured a short film, which included testimonies from the graduates and highlighted a selection of the Class of 2016's achievements and accomplishments, as well as a group photo. Her Highness Sheikha Moza then honored the graduates by bestowing graduation rings, commemorating their time at Education City, accompanied by the Deans of their respective universities.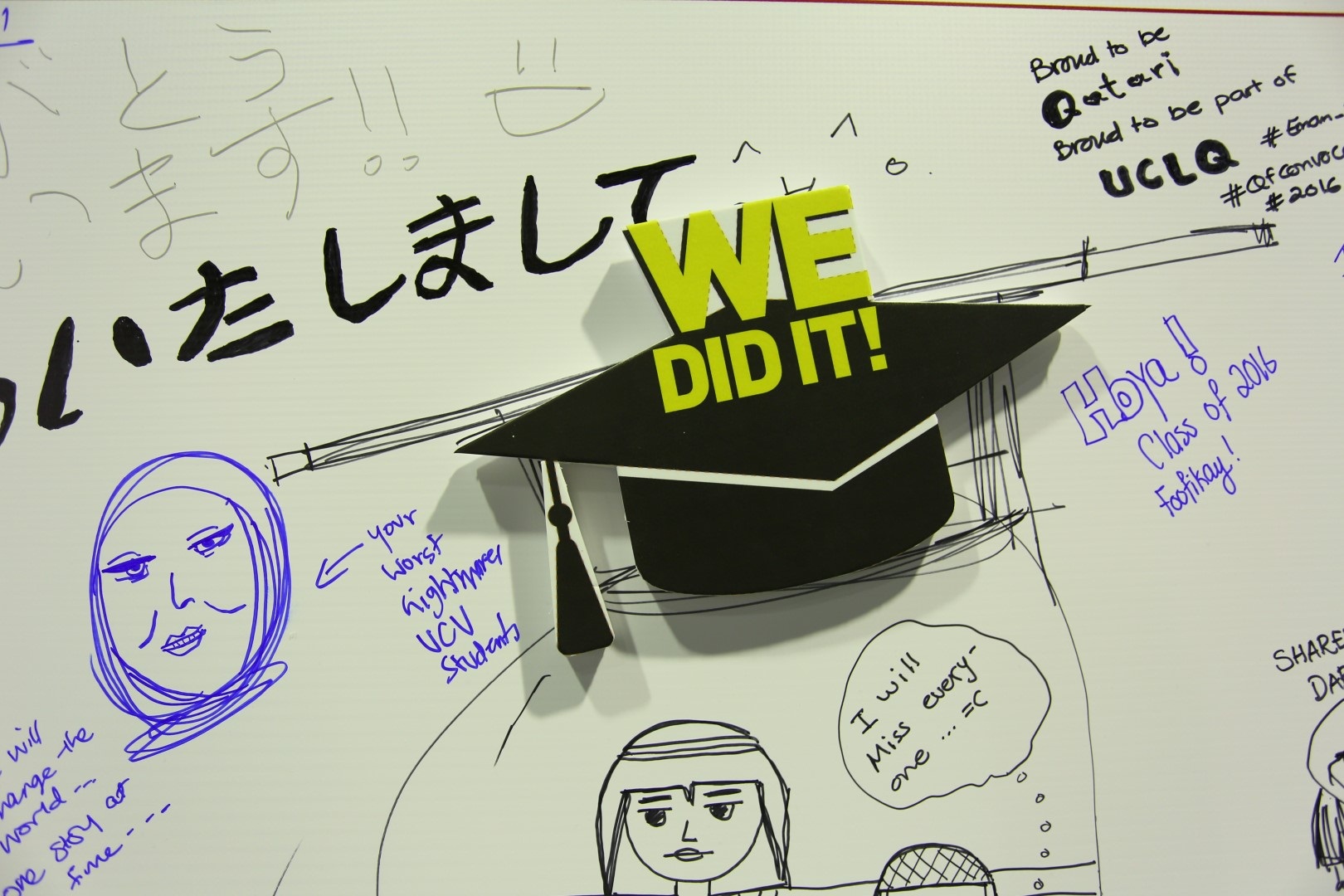 At the culmination of the event, the fresh graduates passed through the 'Door to the Future', a symbolic passage denoting the journey from education to professional life serving Qatar and the wider world.
For the full story, please
click here
.