Thirty-five high school students received a taste of life at university as part of the annual Georgetown Pre-College Summer (GPS) program. For three weeks during their school holidays, the students attended full time academic classes at Georgetown University in Qatar (GU-Q) and took part in a number of fun and educational activities on and off campus.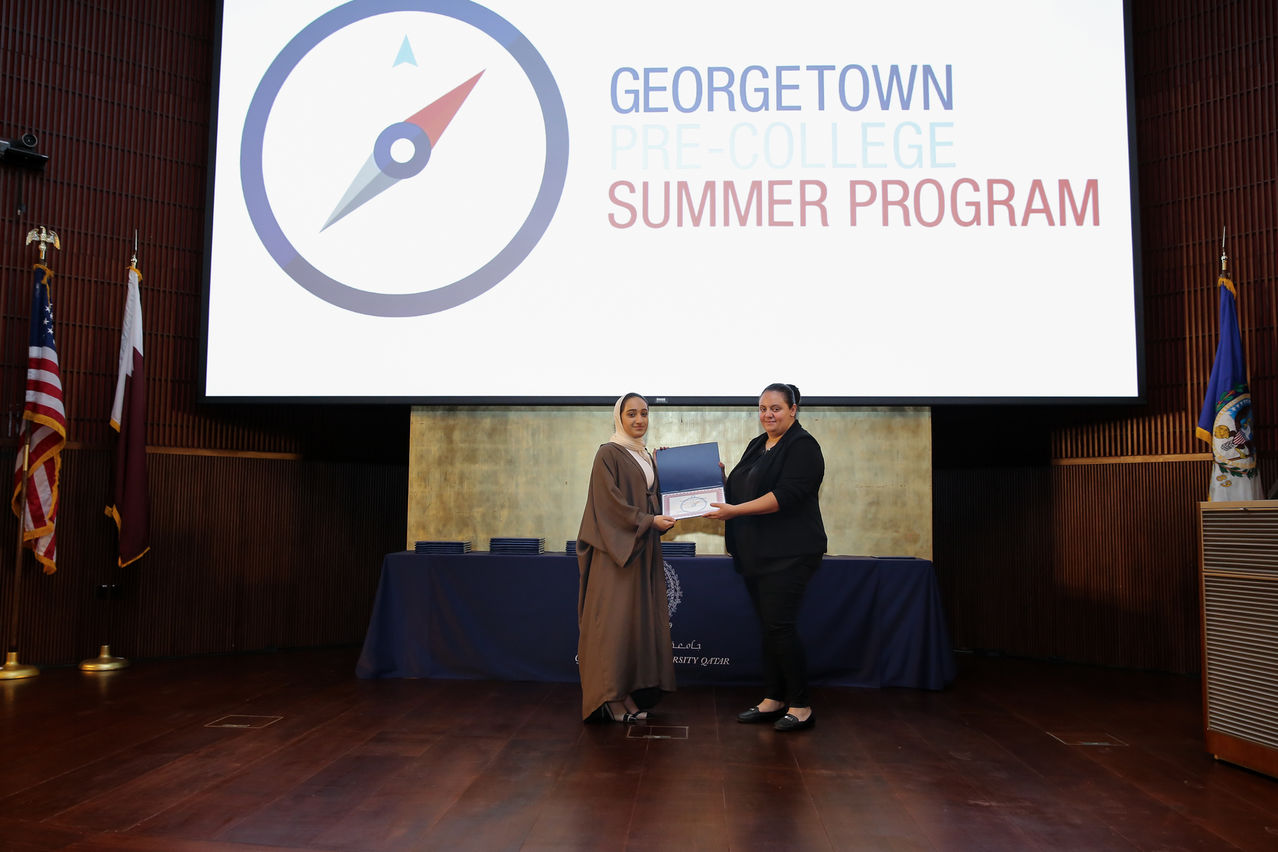 The program, which is run by current GU-Q students and staff, attracts students who seek a competitive edge in the university application process during their final years of high school.
"GPS is a summer program where we bring students from all over the country – from all different schools, and all different backgrounds – and they all get to have classes," explained GPS peer tutor Lina Noureldin (SFS '20). "GPS provides them with a pathway into university."
In addition to helping students prepare for the standardized tests required for university admission, the program's busy schedule included classes in English, math, and international affairs. This helped students improve their knowledge and skills, while introducing them to popular subjects at GU-Q, such as politics and economics. The program also included a number of extracurricular activities and a field trip to the Mathaf Arab Museum of Modern Art for a fast-paced scavenger hunt.
"I am passionate about politics and international relations, so stimulating my mind over the summer and discussing these topics with people who know about it interested me," said GPS participant Abdulla Al-Rumaihi. "It's been even better than I expected. It was a perfect balance between fun and educational."
GPS is one of a number of programs at GU-Q designed to make help students gain experience developing and practicing the academic and personal skills necessary for university-level success. Other programs include Planet Georgetown (a year-long workshop series), and A Day in the Life of a Georgetown Student, which gives prospective applicants an inside look into the student experience at GU-Q, including a campus tour and sample lectures.