Her Highness Sheikha Moza bint Nasser, Chairperson of Qatar Foundation, and Her Excellency Sheikha Hind bint Hamad Al Thani, Vice Chairperson and CEO of Qatar Foundation, today attended the Qatar Foundation Annual Research Conference 2018 (ARC'18). The event, which opened this morning at the Qatar National Convention Centre, is being held under the theme 'R&D: Focusing on Priorities, Delivering Impact'.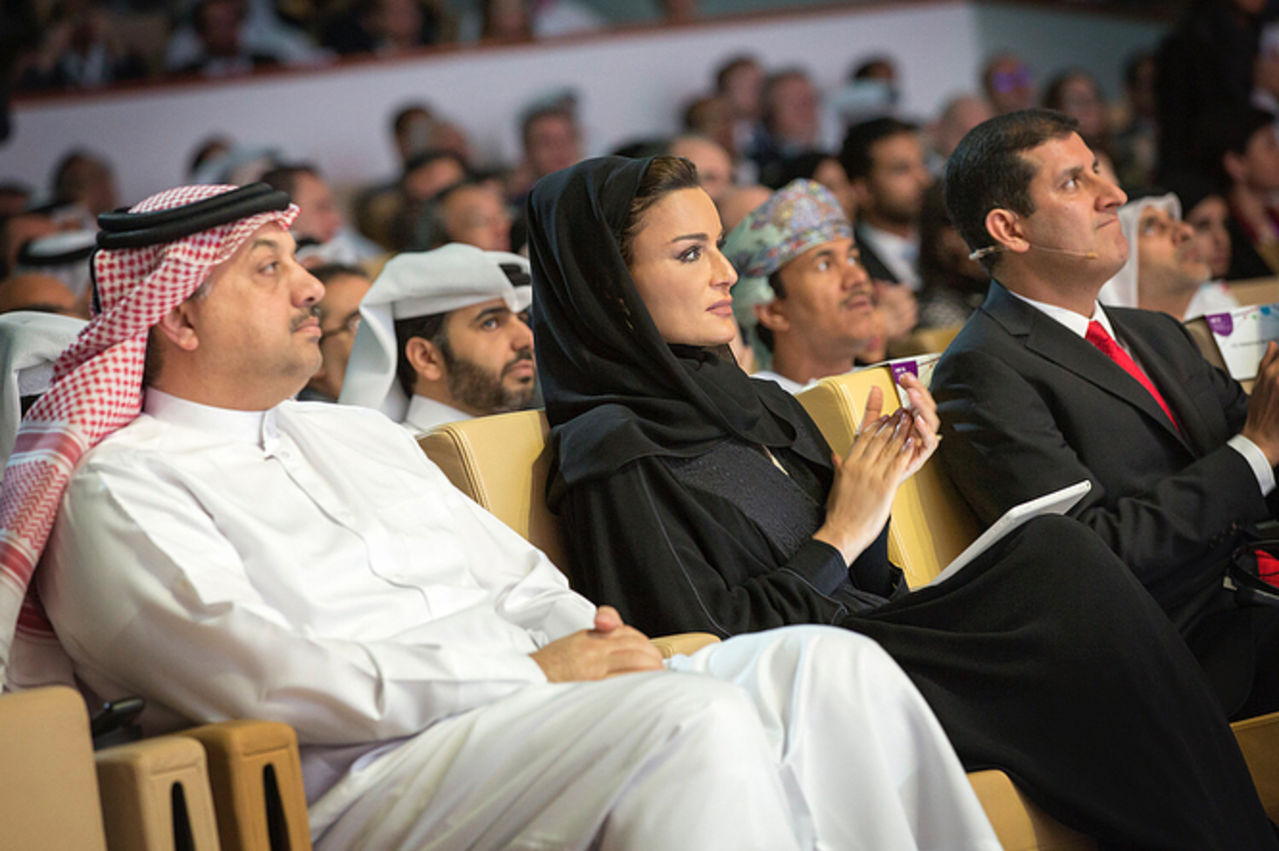 The two-day conference brings local and international perspectives to the pivotal issue of how Qatar's research and innovation efforts can address the nation's greatest challenges, and make a mark in the global marketplace. The opening day of ARC'18 was also attended by His Excellency Dr. Khalid bin Mohamed Al-Attiyah, Deputy Prime Minister and Minister of State for Defence Affairs, and His Excellency Dr. Mohammed Bin Saleh Al-Sada, Minister of Energy and Industry, together with other dignitaries and 2,600 delegates from Qatar and around the world.
Giving her opening remarks to the ARC'18 audience, Her Excellency Sheikha Hind bint Hamad Al Thani, Vice Chairperson and CEO of Qatar Foundation, said: "The Annual Research Conference 2018 stems from Qatar Foundation's efforts to address major national challenges by contributing to the establishment of a diverse and sustainable economy, while providing effective and impactful solutions.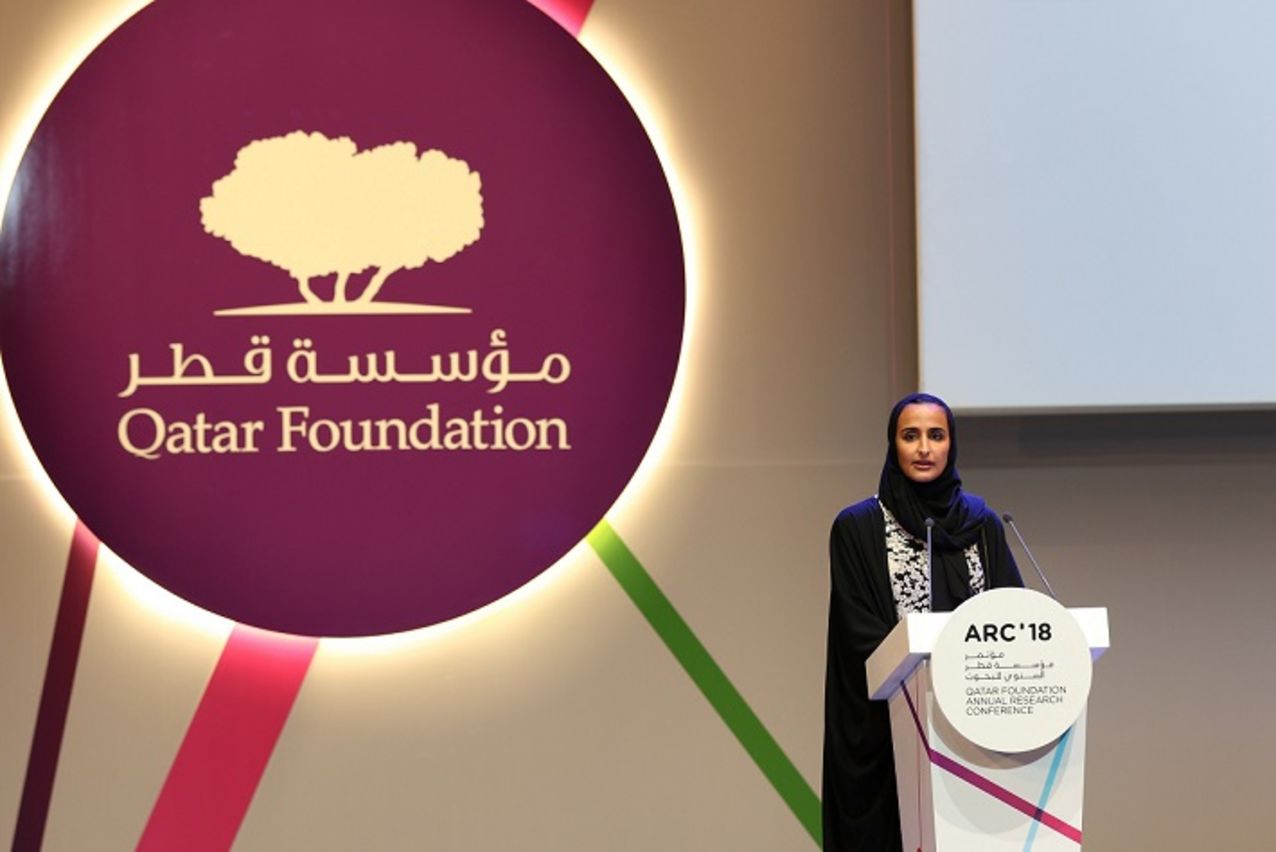 "We believe that research, technology, and development are among the most important elements of a competitive and diverse economy, and are therefore a key priority at Qatar Foundation, along with empowering and activating research innovations across the Qatar."
The seventh edition of ARC – which is organized by Qatar Foundation Research and Development (QF R&D) – provides a platform for knowledge-sharing and multidisciplinary collaboration. The global gathering has introduced three new tracks, each centering on a pivotal element of Qatar's R&D ecosystem.
Day one of ARC'18 featured expert-led panel sessions and presentations of impactful research projects focused on the four thematic pillars defined in Qatar's National Research Strategy (QNRS): Energy and Environment; Computing and Information Technology; Health and Biomedical; and Social Sciences, Arts, and Humanities.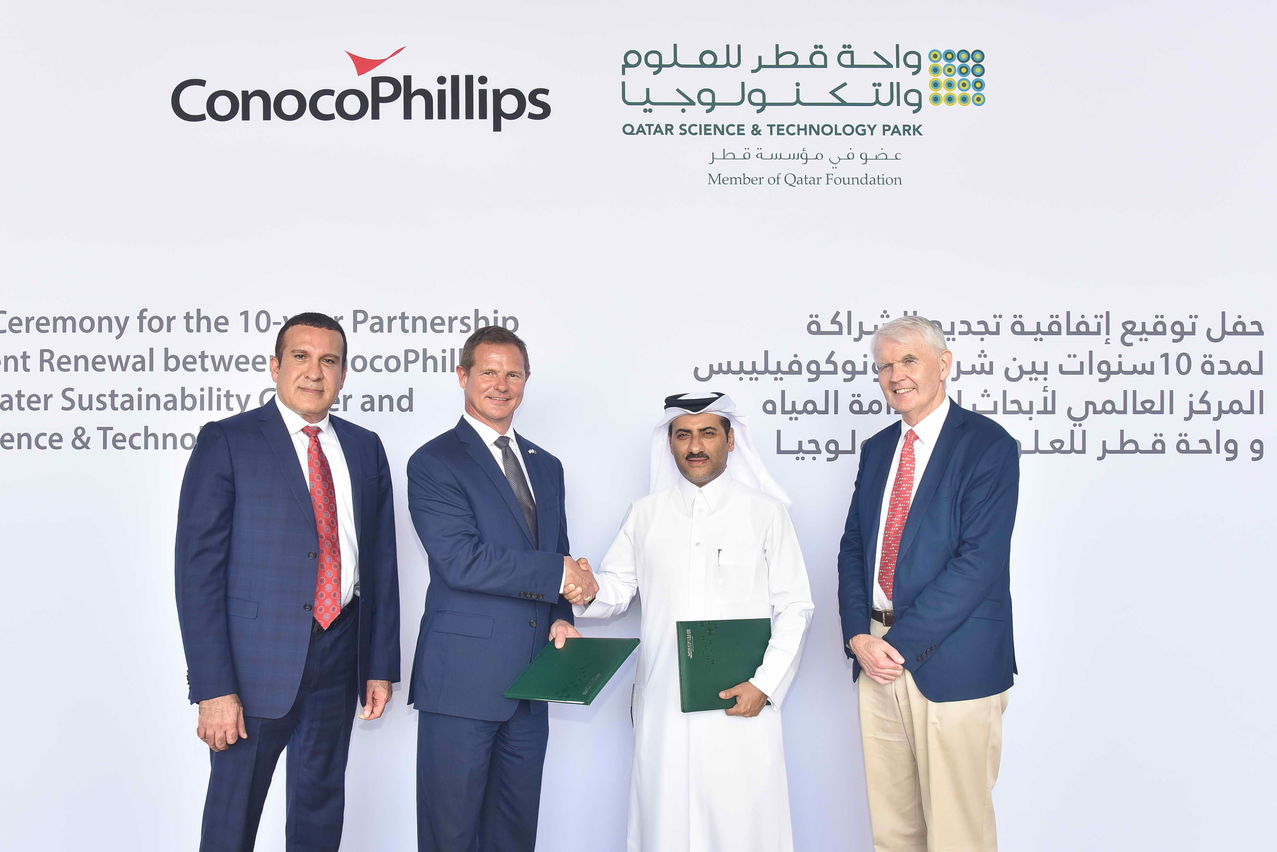 The opening day of the conference also saw Her Highness Sheikha Moza present the ARC'18 'Best Research Project Award' to Dr. Talal Khader Talal, of Hamad Medical Corporation, and Dr. David Armstrong, of the University of Southern California, in recognition of their collaborative project 'Tackling Diabetic Foot Ulcer'; and the ARC'18 'Best Innovation Award' to Hamad Bin Khalifa University, in recognition of the Advanced Transcription System (QATS), an Arabic language speech recognition technology, developed by Qatar Computing Research Institute.
For more information about ARC'18, please visit
www.qf-arc.org
.
To read more, please click
here