Her Highness Sheikha Moza bint Nasser, Chairperson of Qatar Foundation for Education, Science and Community Development (QF), and Her Excellency Sheikha Hind bint Hamad Al Thani, Vice Chairperson and CEO of Qatar Foundation, participated in a Qatar National Day ceremony this morning at Awsaj Academy.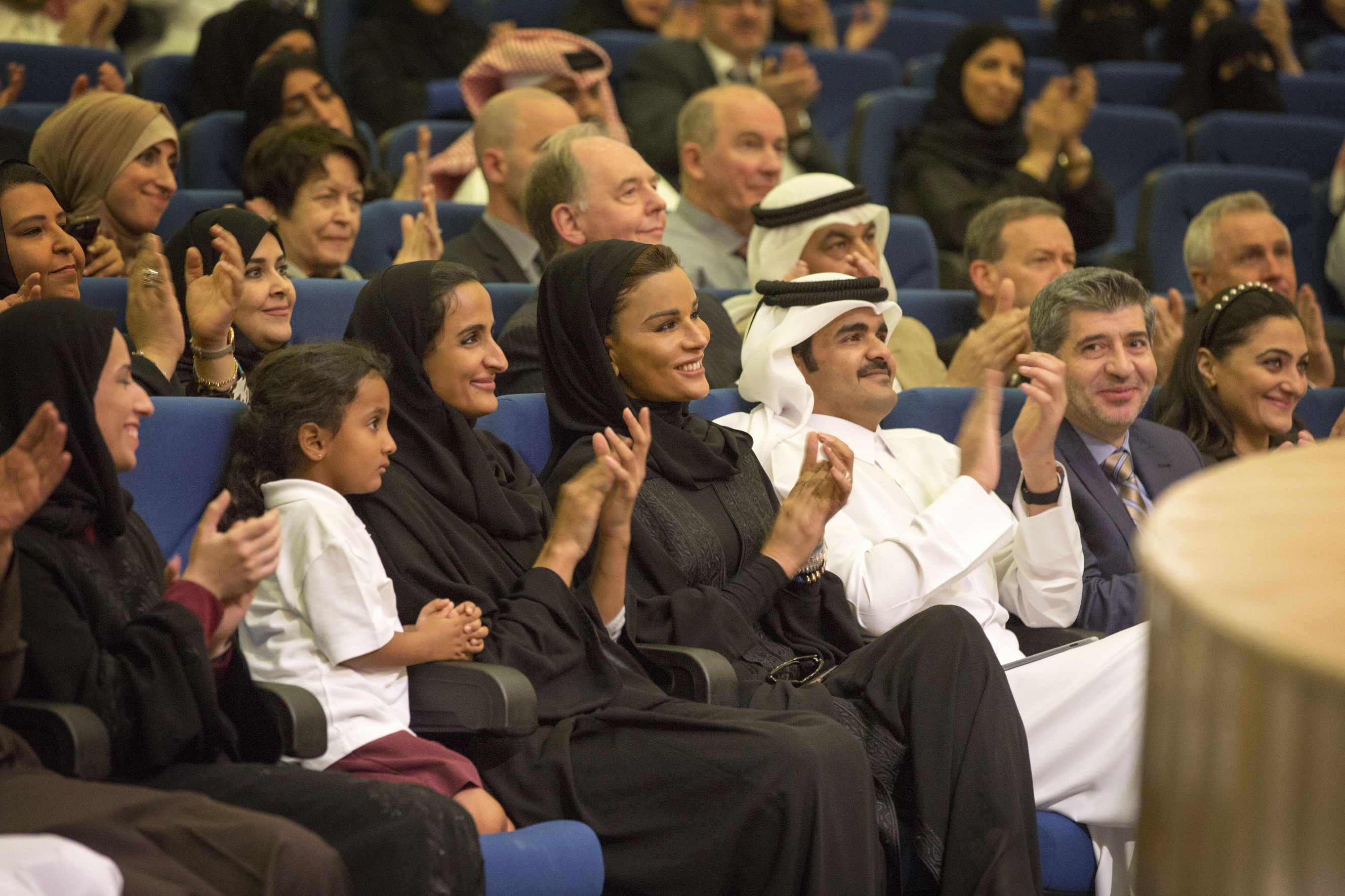 The festivities, hosted by QF schools, were also attended by HE Sheikh Joaan bin Hamad Al-Thani, Chairperson of Qatar Leadership Academy (QLA) and included a variety of local heritage and literary activities staged by more than 100 young students.
As part of the celebration, a Qatar Academy Sidra student sang a patriotic song about Qatar, while sixth-, seventh-, and eighth-grade students at Qatar Academy Doha (QA Doha) presented a play entitled 'Aladdin and Heritage Scenes from Qatar', with fourth- and fifth- grade girls school students singing an arrangement of traditional songs.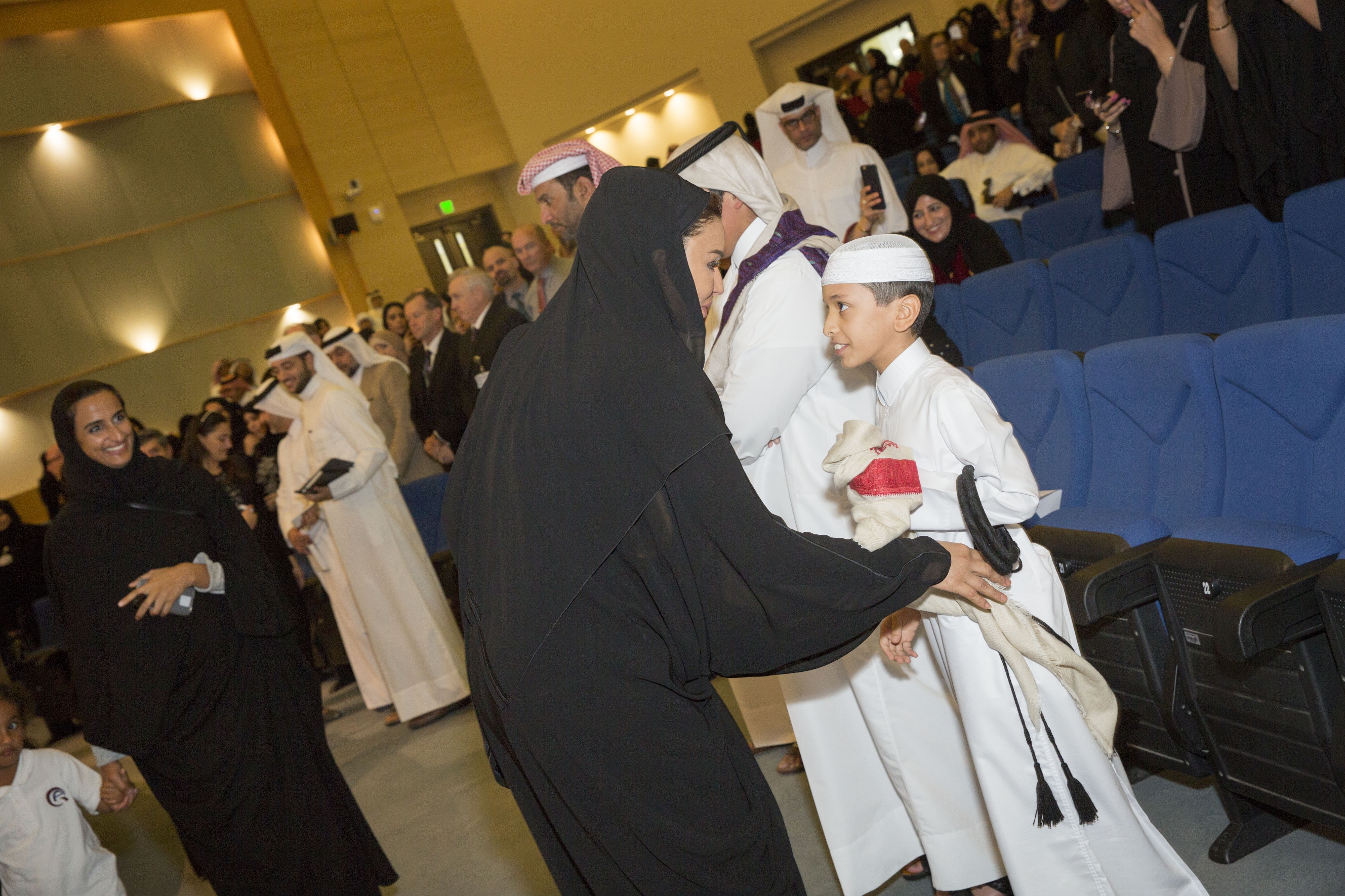 Students from QLA performed an 'Ardha', a national sword dance, while a third-grade student performed a poem by Hamad bin Khazeena, entitled 'The Unity of the People'.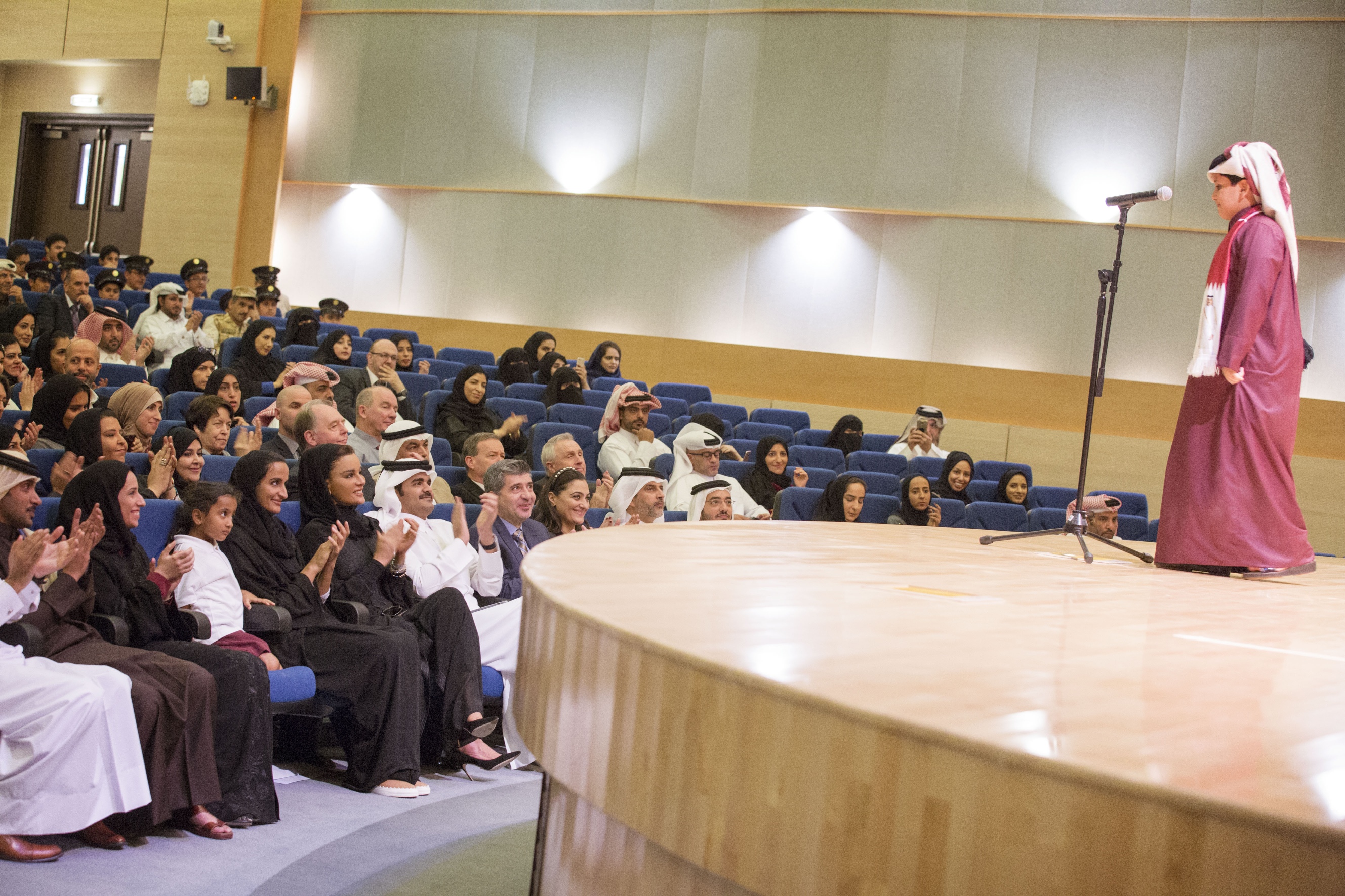 Additionally, first-grade students at Qatar Academy Al Wakra sang a song entitled, 'My Country, My Country', while primary stage students at QA-Doha sang 'Qatar: House of Love'. Children from Awsaj Academy presented a story about Qatar's past, present and future, while Qatar Academy Al Khor students told a story of local fishermen.
For the full story, please
click here
.