Weill Cornell Medicine-Qatar (WCM-Q) today celebrated the fifth anniversary of its innovative and remarkable health campaign Sahtak Awalan: Your Health First.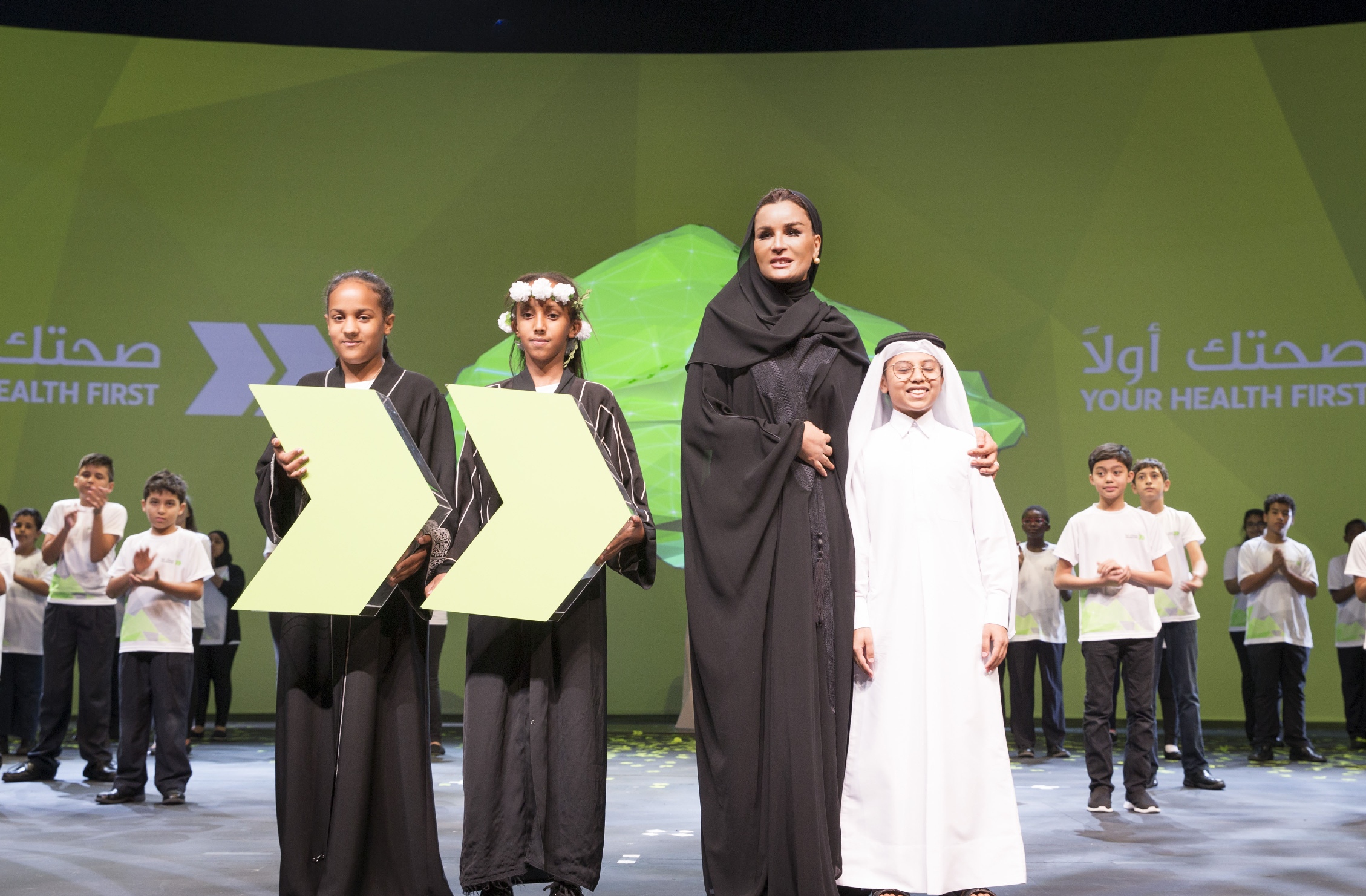 In the five years that Sahtak Awalan has been operating it has made a real impact on the health landscape of Qatar, influencing and educating the community to lead healthier lives for the benefit of their health and wellness. There has also been a major focus on the nation's youth, advocating preventative measures that will help the next generation stay healthy and rise to the challenges of Qatar National Vision 2030. VIPs including Her Highness Sheikha Moza bint Nasser, heard the story of the campaign, from its inception to its future plans.
During the event, the audience was told about the campaign's achievements with figures and facts and many successes along with hearing its future 5 year strategic plans to building up on the success.
Launched in 2012 in association with the Ministry of Public Health, Sahtak Awalan's strategic partners include Qatar Foundation, the Ministry of Education and Higher Education, Occidental Petroleum, ExxonMobil, and Qatar Olympic Committee. The leaders of each of those organizations appeared in a film explaining what Sahtak Awalan meant to the health of Qatar and why they were committed to its goals.
Her Excellency Sheikha Hind bint Hamad Al Thani, serves as Vice Chairperson and CEO of Qatar Foundation.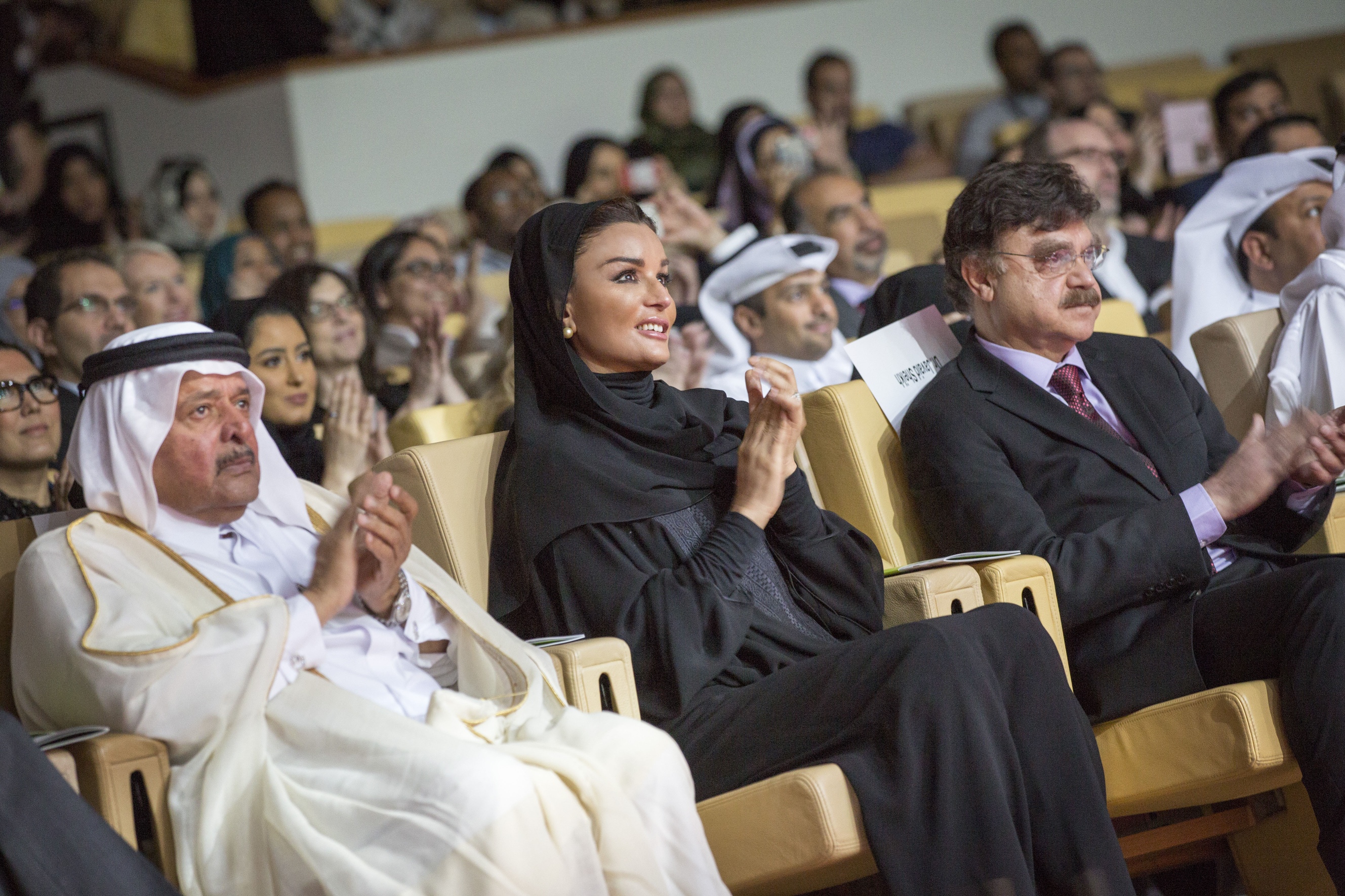 HE said: "The health of our young people is paramount to the future of our nation. They will one day help lead Qatar and we ought to ensure they are healthy and that they are able to live up to their full potential. Qatar is a nation that is a vanguard for productive change and with the support of Qatar Foundation, that is exactly what Your Health First is doing – helping children and families make a positive change that has an emphatic impact on their lives. Together, we have engaged with thousands of young people and used innovative programs to ensure they understand the value of nutrition, exercise and good health and their role in preventing disease in later life."
Her Excellency Dr. Hanan Mohamed Al Kuwari, Minister of Public Health, said good health among Qatar's people is vital to the success of the nation.
HE said: "The Ministry of Public Health is committed to working closely with Sahtak Awalan so that together we can educate people about healthy living, exercise and nutrition and enable them to make informed choices about their health. We recognize that the lifestyle diseases within Qatar's population threaten to reduce our quality of life unless we work together to reverse their rising trend. This means individuals, families, employers, schools and government all playing their part and taking responsibility for developing a healthier society. I am proud of the achievements our partnership with Sahtak Awalan has delivered and look forward to continuing our efforts to improve the health of our population – a healthy society is central to the realization of Qatar's National Vision 2030."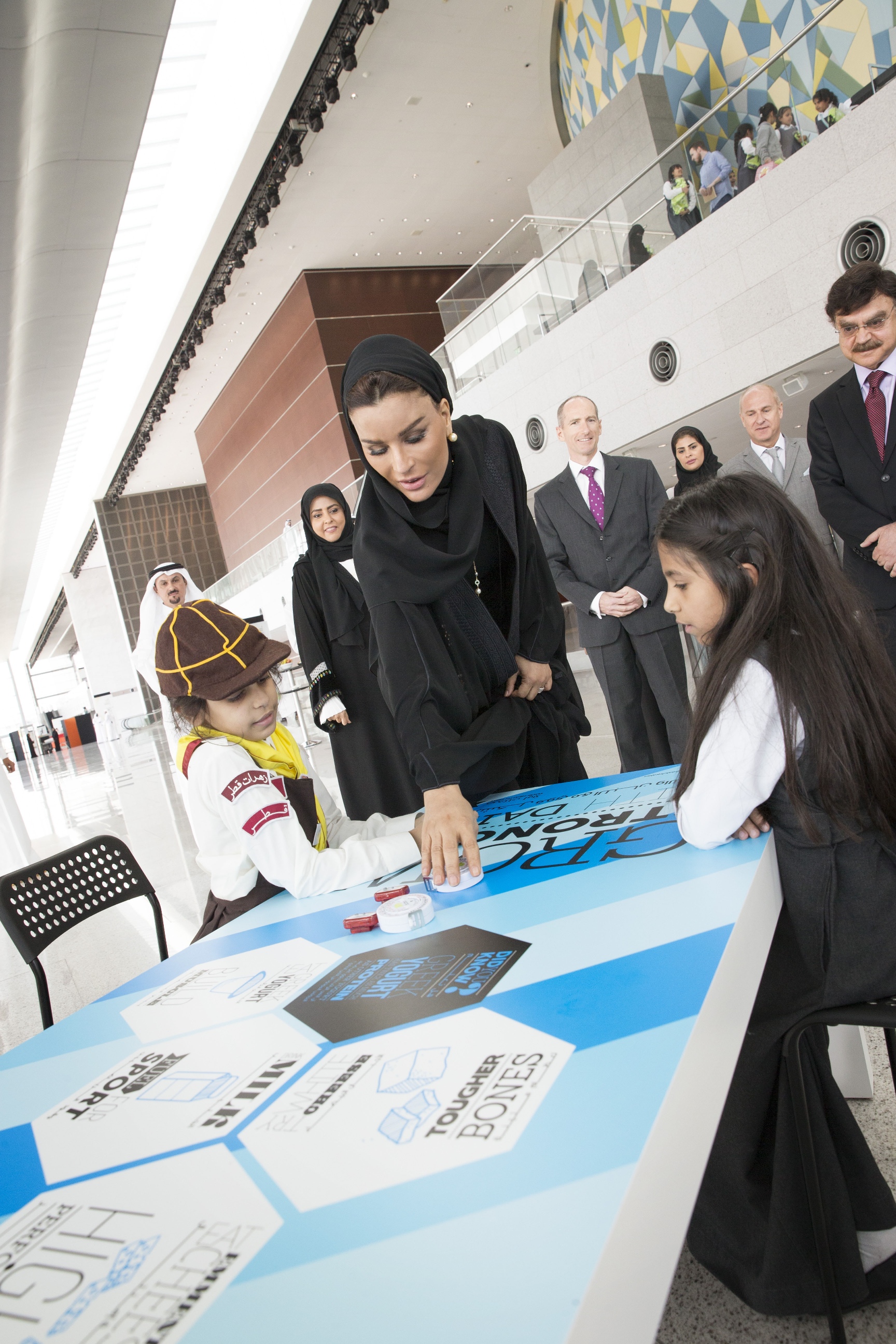 His Excellency Dr. Mohammed Abdul Wahed Al-Hammadi, Minister of Education and Higher Education, applauded the fruitful partnership with WCM-Q in implementing Sahtak Awalan in schools across Qatar for the fifth year running. HE also praised the many initiatives run by Sahtak Awalan such as Project Greenhouse and the Poster Competition, which inspired school children to live healthy lives.
HE also praised the crucial role of WCM-Q in spreading health awareness and harnessing all its scientific, research, academic and human resources to raise awareness in schools. This helps students acquire the necessary knowledge and skills, contributes to achieving education goals and underscores WCM-Q's commitment to CSR in addition to its academic world-class programs.
Dr. Thani Al-Kuwari, Secretary General of Qatar Olympic Committee, praised Your Health First for its inclusive attitude to sport and physical activity.
Dr. Al Thani said: "On behalf of the QOC, I would like to congratulate the Your Health First Campaign for all of the success it has achieved since its launch five years ago. At QOC we believe that sport is for all and that it can benefit all - whether as a professional athlete or as a part of an active, healthy lifestyle. The key to Your Health First's success over the years has been its ability to make sport and physical activity accessible and enjoyable to people of all ages. The QOC looks forward to seeing the Your Health First campaign grow to benefit even more people across the country, as the benefits of sports cannot be overstated."
For the full story, please
click here
.