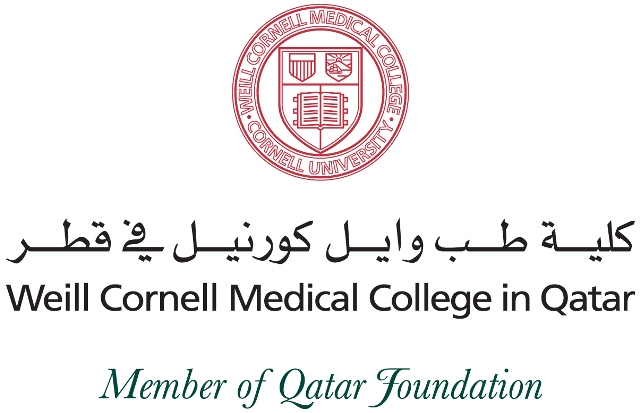 About 150 million people are chronically infected and at risk of developing liver cirrhosis and/or liver cancer, and more than 350,000 people die from Hepatitis C Virus (HCV) related liver diseases every year, Dr Laith Abu-Raddad said at a community health forum in Doha on 15 May 2013.
Dr Abu-Raddad was addressing the monthly Medicine & U health outreach program at Weill Cornell Medical College in Qatar at Qatar Foundation.
"HCV currently affects about two percent of the world's population; we will focus our attention on Egypt [tonight], which has the highest HCV prevalence in the world with about 15 percent of its population infected with the virus," Dr Abu Raddad said.
Hepatitis C virus is a major cause of liver disease and liver cancer. It is usually spread through the sharing of infected needles, receiving infected blood and other exposures to blood or bodily fluids. The World Health Organization (WHO) estimates that every year, three to four million people are newly infected with HCV.
"The current situation in Egypt was ironically started as a consequence of health care campaigns conducted from the 1950s to the early 1980s against schistosomiasis (known commonly as bilharzia). Addressing Hepatitis C is one of the largest health challenges faced by this country today, and has strained its resources by dealing with a large pool of about six million chronically infected people." Dr Abu-Raddad said.
Dr Abu-Raddad described how the HCV epidemic has emerged including the contextual factors surrounding its emergence. Causes of current new infections and the latest advances in scientific research on this epidemic were highlighted and the talk included a discussion of the key priorities in relation to prevention programs and scientific research.
Dr Abu-Raddad is Associate Professor of Public Health, Principal Investigator of the Infectious Disease Epidemiology Group, and the Director of the Biostatistics, Epidemiology and Biomathematics Research Core at WCMC-Q.