HEC Paris reaffirms its commitment to knowledge-based management and leadership with the launch of two new short programs in Doha: Demystifying Finance will take place on 18 to 19 May 2016 and will be taught by Professor Patrick Legland and Managing Business in Challenging Times will be run by Professor Roger Hallowell from 24 to 26 May 2016.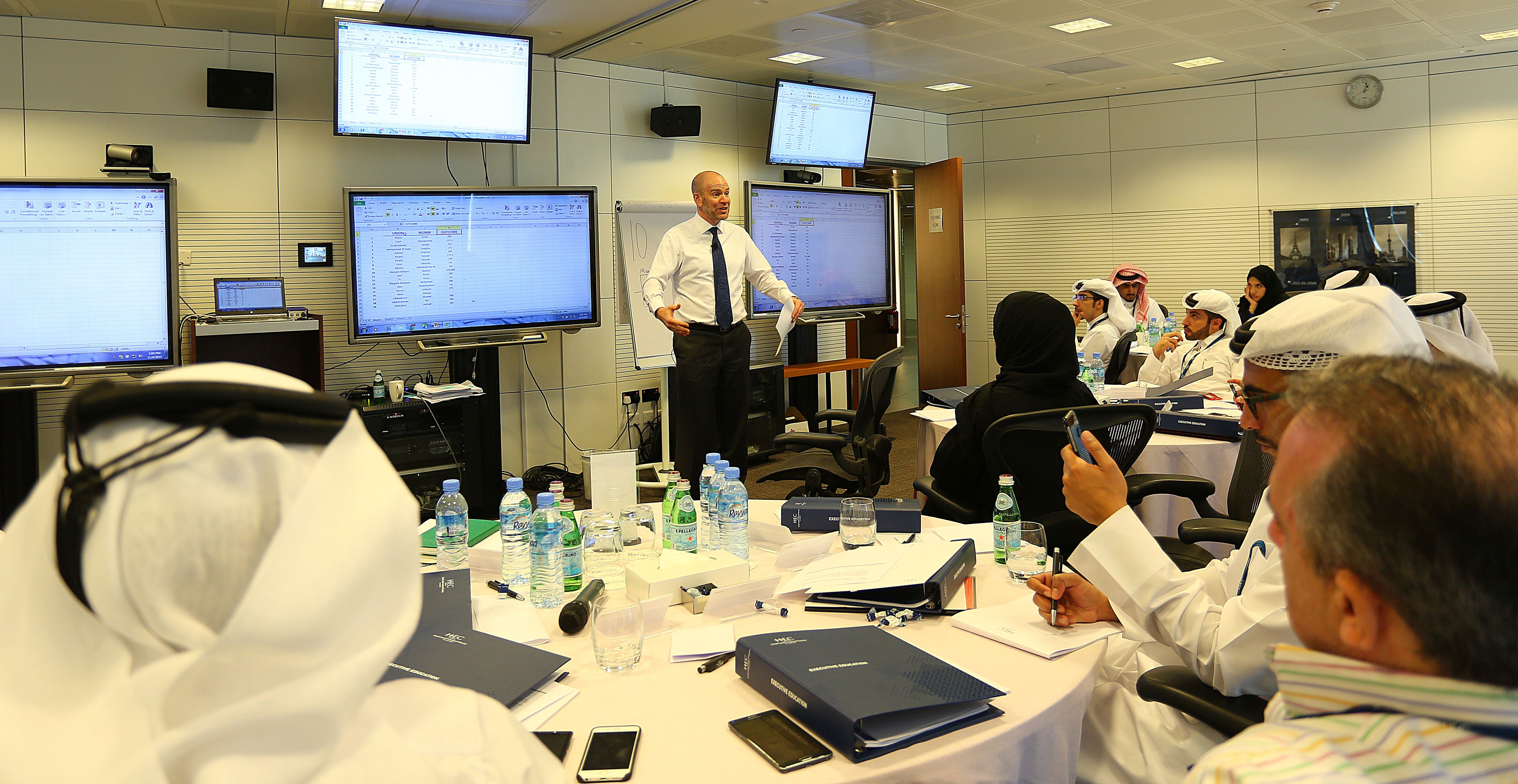 Demystifying Finance is a short program designed to cover the fundamental aspects of accounting and finance.The teaching focuses on providing participants with an easy-to-learn and practical financial toolbox.
Professor Patrick Legland's easy to understand approach to finance will help participants understand and analyze historical and projected figures for decision-making purposes, gain insights into financial markets and raising funds, hedge against potential risks, and understand company valuations and corporate transactions.
The Managing Business in Challenging Times program is designed to enhance the skills needed for managers to anticipate the peaks and troughs that companies must navigate through with prudence and wisdom. It prepares participants to anticipate economic downturns as well as engage in best practices that serve them well in good times and bad.
The highly interactive nature of the sessions encourages participation and enables attendees to maximize the benefits of the program.  
For the full story, please
click here.