HEC Paris, a world leader in Executive Education, has officially launched the Specialized Master's Degree in Strategic Business Unit Management (SBUM)'s second cohort – class of 2018.A private orientation program was held on 6 July 2017, at its Doha premises in Tornado Tower. The program was inaugurated by Dr. Nils Plambeck – Dean and CEO, HEC Paris in Qatar and was attended by distinguished alumni members, participants, faculty and staff.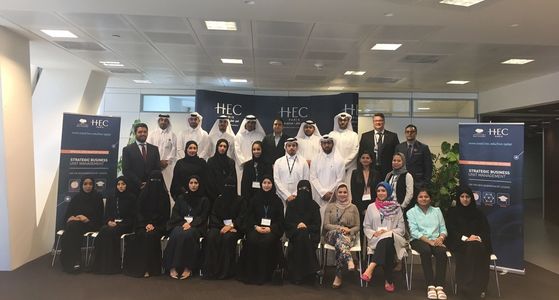 The new cohort comprises of 36 participants, representing various industries including engineering, finance and banking, health & social services, education and telecommunications among others. The diverse group of participants, with the majority being women, represents a wide range of professional backgrounds, skills and experiences, which will enhance shared learning, a key component of the program.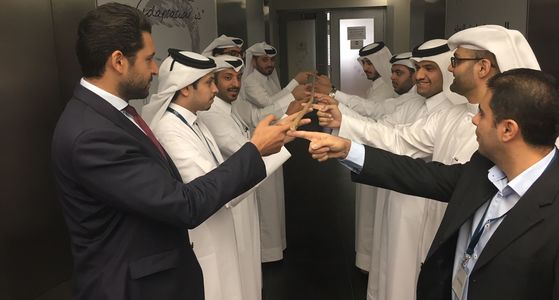 "This day marks an important day for all the participants. It is the beginning of a learning journey during which the participants will develop new insights, broaden their skillsets, and develop new social ties. This will not only allow them to do their work differently, but the newly gained knowledge will also allow them to positively influence any one from their immediate others to the society in general. Thus, the participants will have both the pleasure to learn and also to be able to share their knowledge and help others," said Dr. Nils Plambeck.
The latest SBUM cohort includes participants from various nationalities, with the majority being Qatari, which further reflects HEC Paris' global reach and commitment in providing world-class education to an international audience.
Professor Wolfgang C. Amann – Academic Director of the SBUM program in Qatar said, "The SBUM program brings together the region's most aspiring and ambitious executives from various backgrounds and varying degrees of experience and knowledge, creating a unique learning and networking environment of global standards. It is a key component for HEC Paris in its goal to help shape future business leaders."
The launch event included keynote addressesby Dr. Nils Plambeck andSBUM alumni, including Hassan Abdulla – Associate- Global Banking, HSBC, ; Noora Bu Helaiqa – Founder and Managing Director, Qommunication, and Michael Xavier – Operations Manager and Head of Memorable Division at Atelier One Hundred One.
The program underlines HEC Paris' commitment to contribute to the development of a knowledge-based economy in Qatar and to strengthen corporate competitiveness in the region. The next intake of the Specialized Master will take place in December 2017.