HEC Paris, a world leader in Executive Education, has welcomed the first cohort of the class of 2019 for its Specialized Master's Degree in Strategic Business Unit Management (SBUM) in Doha. An orientation session was held on 30 November 2017, at its Doha premises in Tornado Tower and was attended by distinguished alumni members, participants, faculty and staff.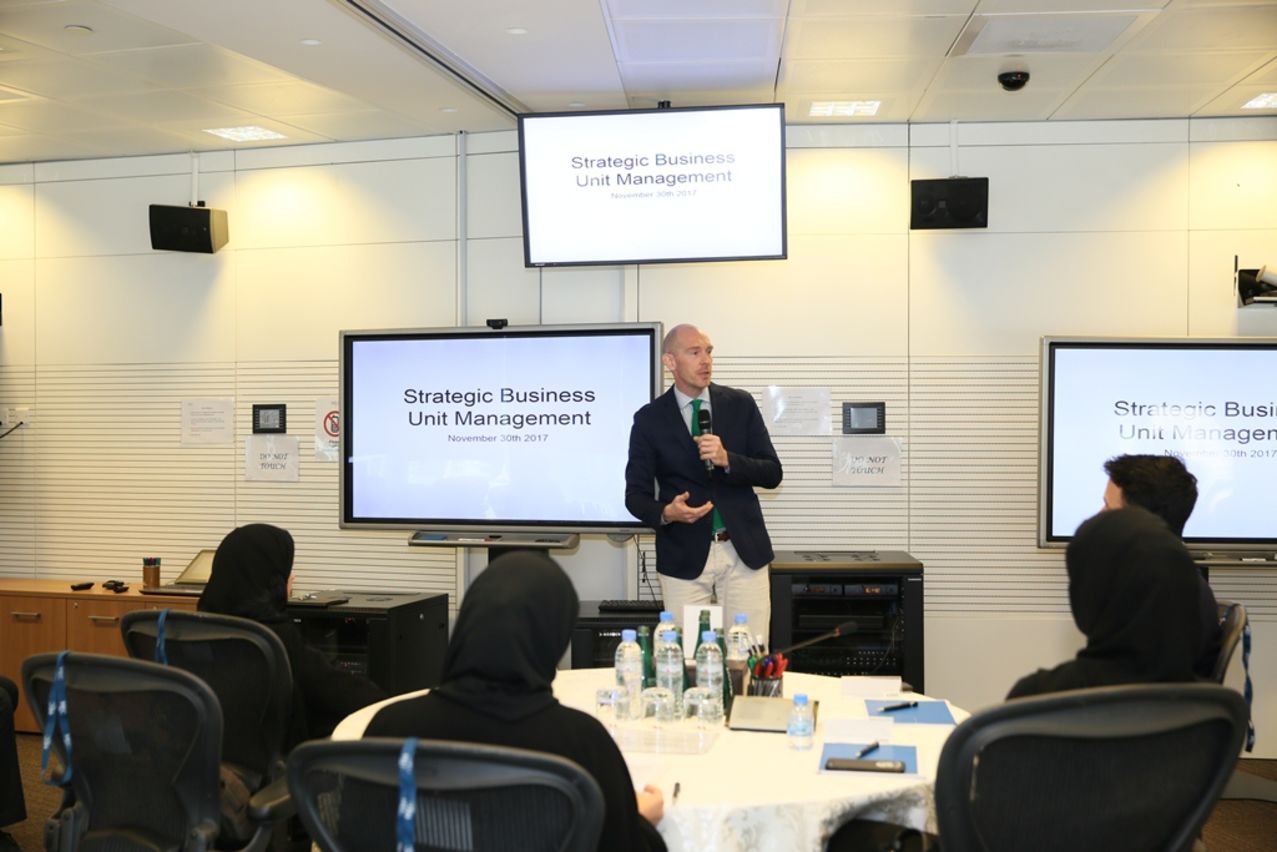 The cohort gathers 34 participants, representing various industries including healthcare, education, finance and banking, oil and gas, sports, public sectors and NGOs among others. The diverse group of participants, with 7 different nationalities and 75% of women, represents a wide range of professional backgrounds, skills and experiences, which will enhance shared learning, a key component of the program.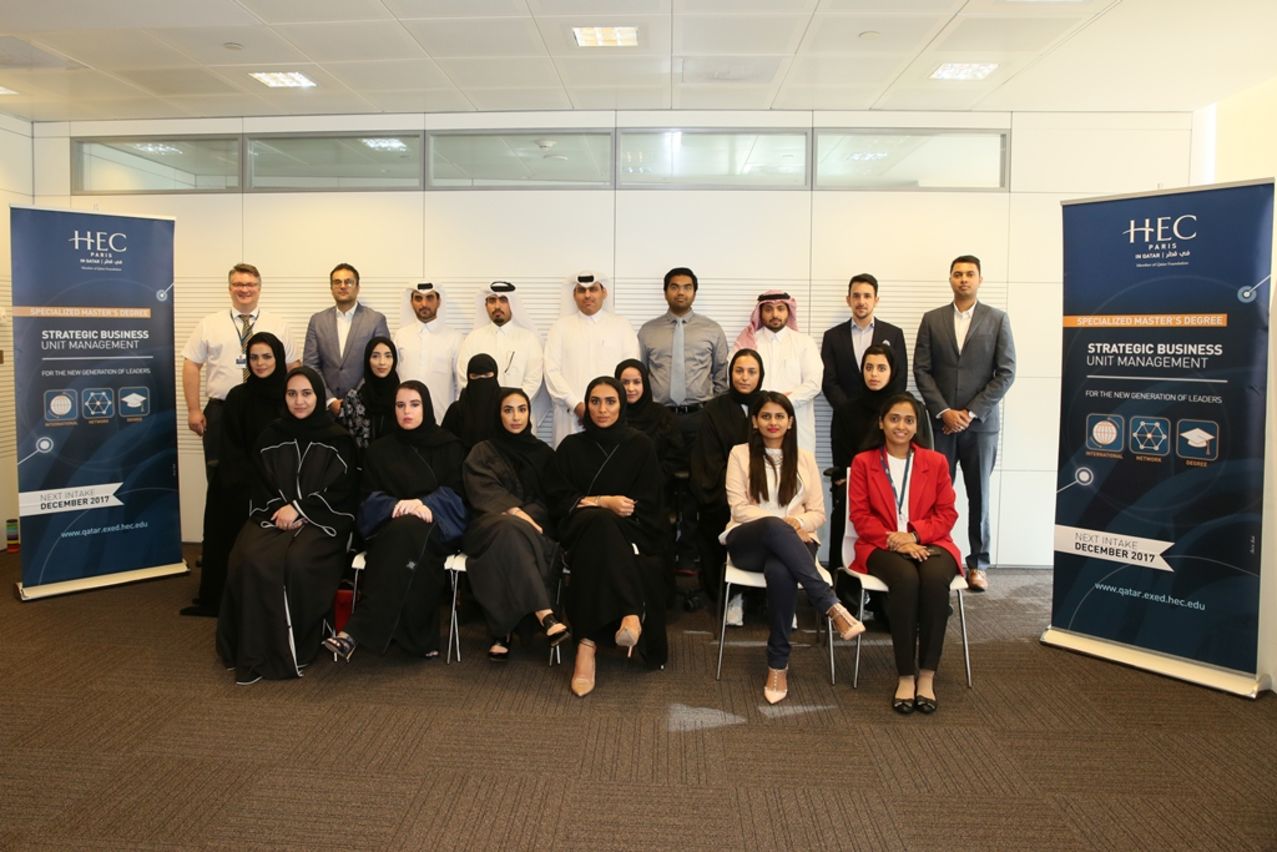 The program was inaugurated by Dr. Nils Plambeck – Dean and CEO of HEC Paris in Qatar, followed with a presentation about the program by Prof. Wolfgang Amann – Academic Director of the program.
The new cohort was welcomed with keynote addresses provided by distinguished HEC Paris alumni including Dana Al Hajri – Honor Student, SBUM 2014; Lolwa Al Naemi - Manager of Facilities, Qatar National Library; and Abdulla Al Kharaz - Leadership Development Specialist, Qatar Petroleum.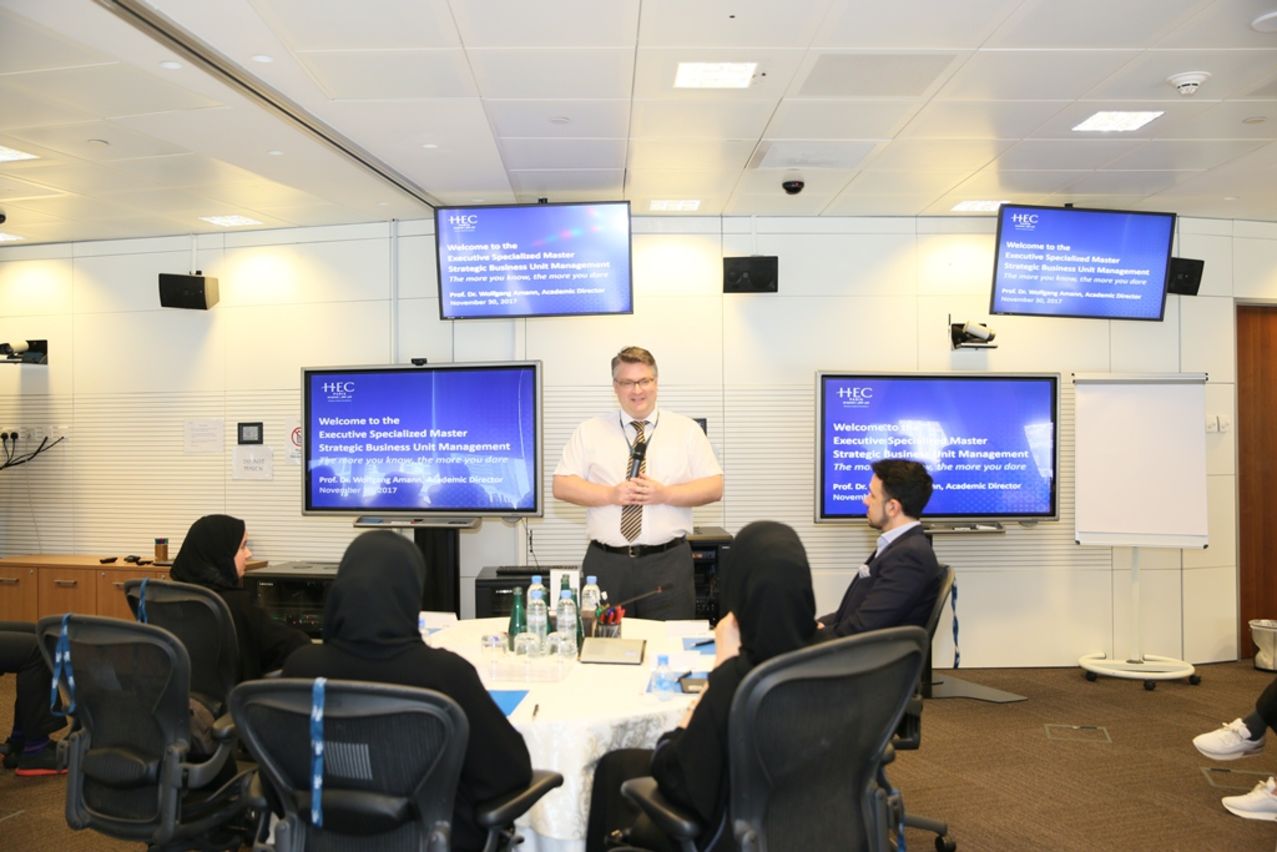 The Specialized Master's Degree in Strategic Business Unit Management underlines HEC Paris' commitment to contribute to the development of a knowledge-based economy in Qatar and to strengthen corporate competitiveness in the region. The next intake of the Specialized Master will take place in July 2018.