HEC Paris in Qatar has welcomed the latest cohort of participants of the Specialized Master in Strategic Business Unit Management (SBUM) program at an orientation event for the Class of 2017 at the Tornado Tower in Doha, Qatar.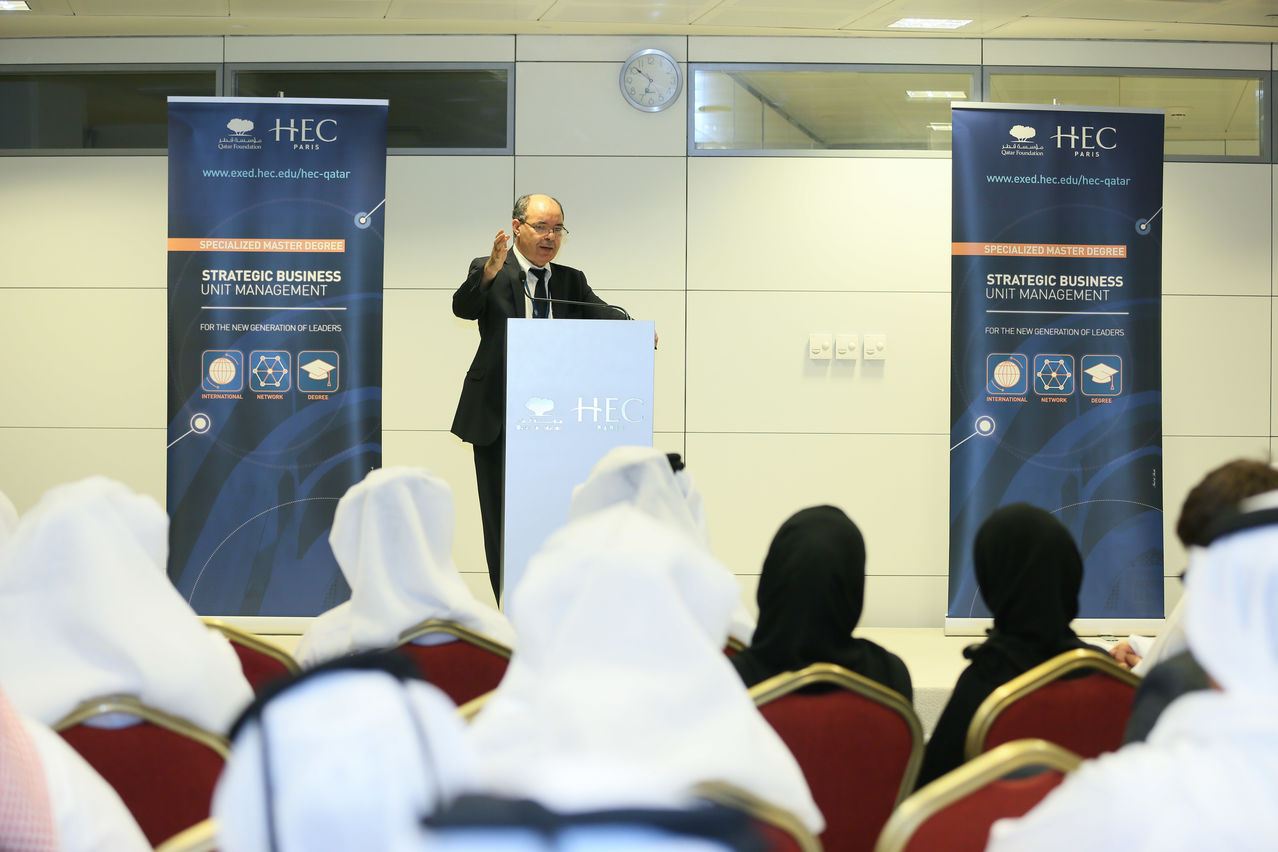 The 49 participants of the Class of 2017 include 29 males and 20 females from 10 different nationalities (Qatar, KSA, Egypt, Venezuela, the Philippines, Kuwait, Nigeria, Jordan, Canada and the USA). The average age of the class is 31 years, with an average work experience of eight years.
Around 40 percent of the new participants come from the oil and gas sector, in addition to 12 percent from banking and finance, 10 percent from telecommunication, 8 percent from the public sector and 6 percent from education. The rest of the participants come from engineering, building and construction, health and social services, travel and tourism, transport and logistics, media and charity sectors.
This year, the Class of 2015 of the SBUM program had 50 graduates composed of 38 Qataris and 12 expatriates, including 29 male and 21 female. This class has just been honored in the Hamad bin Khalifa University (HBKU) convocation along with other students from the schools in at Education City.
For the full story, please
click here
.