HEC Paris, one of the world's top three providers in executive education, has honored the latest graduates of its highly regarded Executive MBA (EMBA) and Specialized Master in Strategic Business Unit Management (SBUM) degree programs during the Qatar Foundation's Convocation Ceremony for its Education City partners, held at the Qatar National Convention Centre.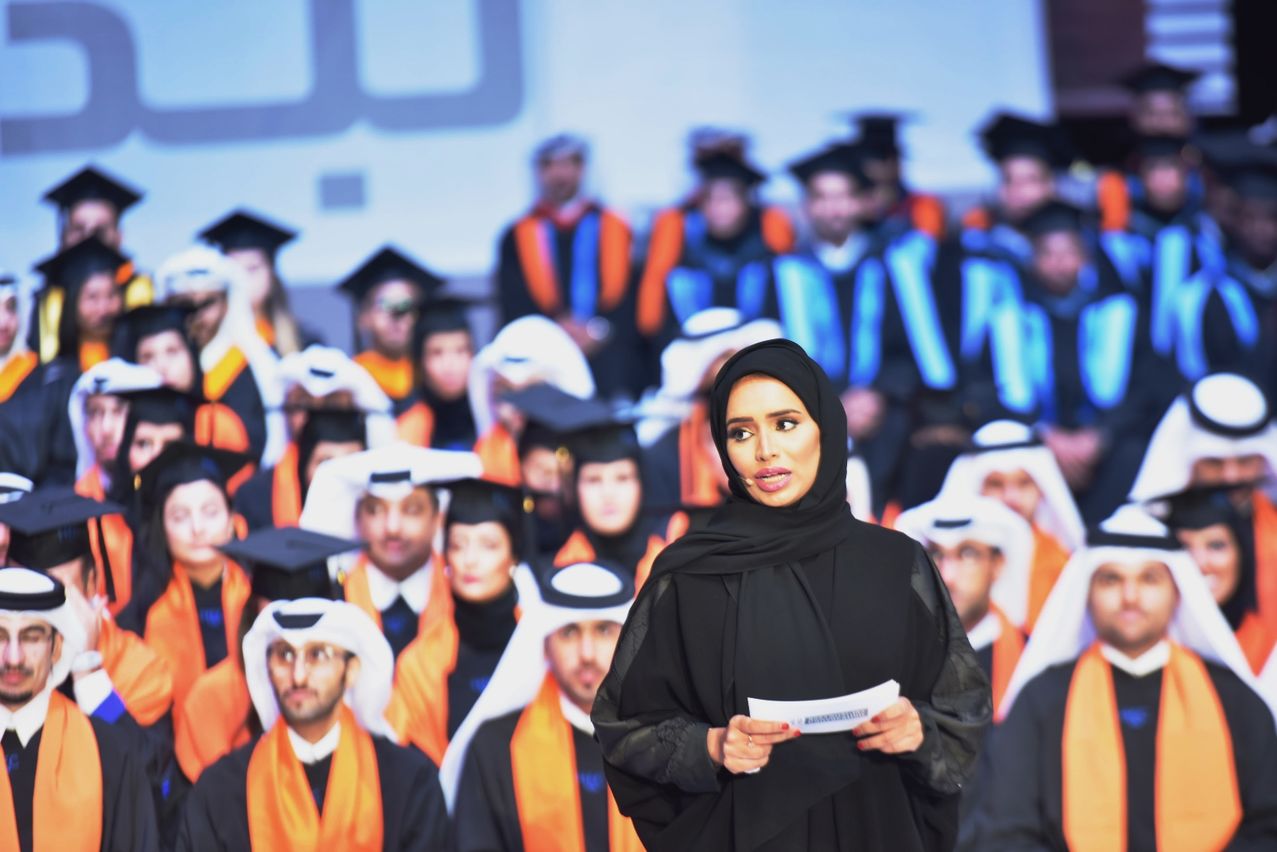 Prof. Peter Todd, Director General and Dean of HEC Paris and Dr. Nils Plambeck, Dean and CEO of HEC Paris in Qatar were in attendance at the convocation ceremony, during which 137 graduates from HEC Paris in Qatar were celebrated under this year's convocation theme 'Breaking New Ground'.
Among the 137 graduates were a number of entrepreneurs, who, along with graduates of the EMBA and SBUM degree programs, have been equipped with the ability to break new ground with their businesses and careers. Throughout the programs, the graduates are taught to be critical thinkers,to generate new ideas, innovate and confidently address new challenges and serve their communities.
More than 50% of the EMBA 2017 graduates are Qatari nationals while the others are from a range of countries such as the US, UK, Turkey, Canada, Yemen, France, Lebanon and Palestine. A majority of the SBUM graduates, almost 84%, are Qatari nationals, with women accounting for 42% of those graduates.
"It's my great pleasure to congratulate this year's graduates. In partnership with Qatar Foundation, HEC Paris has combined globally-renowned executive education with a stimulating environment and now, as HEC Paris graduates, you are equipped to further elevate your careers and continue your lifelong journey of discovery and learning," said Dr. Nils Plambeck, Dean and CEO of HEC Paris in Qatar.
"I am certain that our comprehensive management programs has elevated your business acumen with the theoretical knowledge and practical skills that will enable you to lead your career and contribute effectively to the society. I wish you all the very best." he added.
"Today is a celebration of the future, a future you have been preparing for," said Prof. Peter Todd, Director General and Dean of HEC Paris. "As graduates you are now members of the distinguished HEC Paris Alumni Community.  With more than 50,000 members globally, our acclaimed alumni association will provide access to an influential network of peers that will enable you to extend the HEC Paris experience, expand your professional network and strengthen your links with the institution."
Since launching the EMBA in 2011, and the SBUM degree program in 2013, HEC Paris in Qatar has so far welcomed 556 participants, of which 336 are Qatari nationals.
To read more, please click
here
.