HEC Paris, one of the world's leading providers of Executive Education, has celebrated the latest graduates of its renowned Executive MBA (EMBA) and Specialized Master in Strategic Business Unit Management (SBUM) degree programs. The graduates were honored at Qatar Foundation's Convocation Ceremony at the Ceremonial Court in Education City.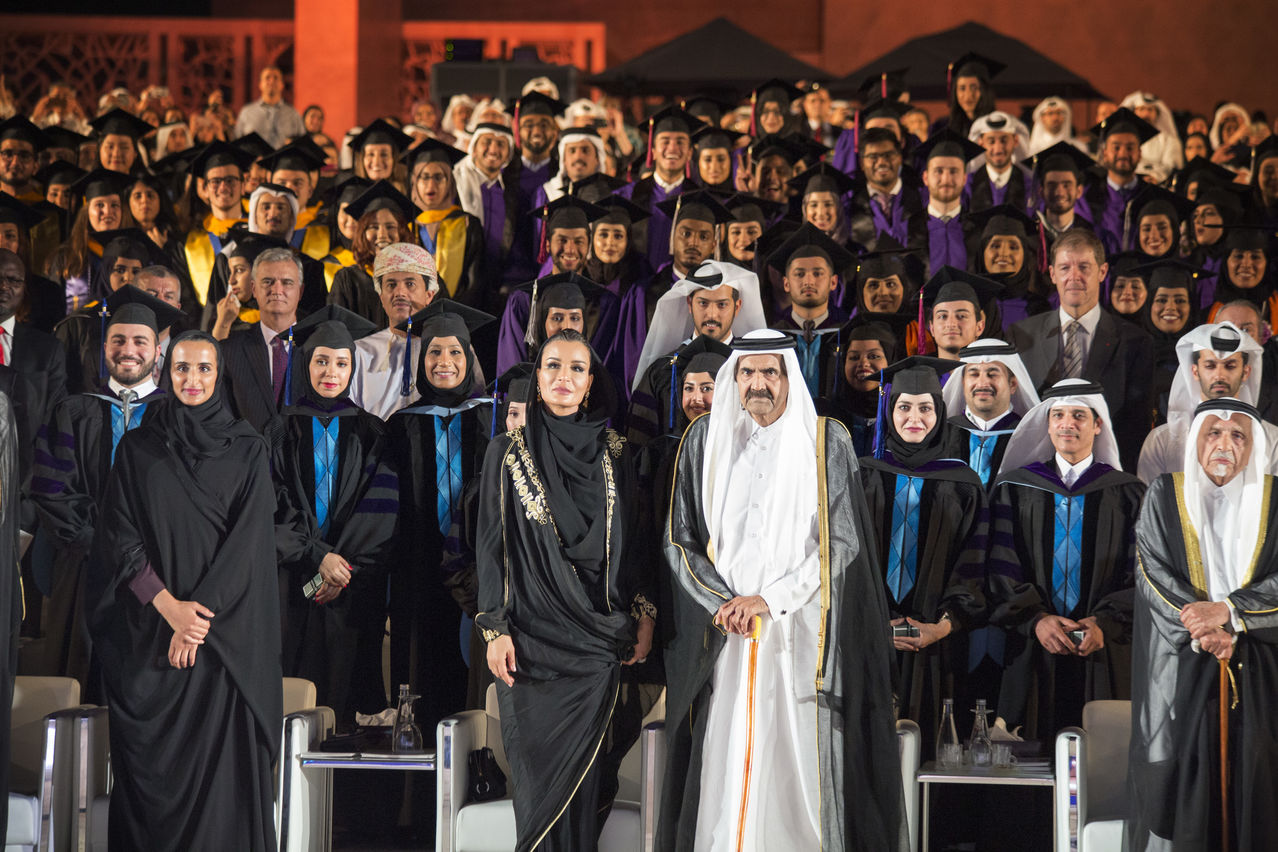 Professor Peter Todd, Director General and Dean of HEC Paris, and Dr. Nils Plambeck, Dean and CEO of HEC Paris in Qatar, attended the convocation ceremony, in which 112 graduates from HEC Paris in Qatar were commended under this year's convocation theme 'Then and Now'.
This year's theme encouraged individuals to analyze their development since taking their first steps in education up to their graduation, in an inspiring environment of diversity and open dialogue.
This year's ceremony marked a significant milestone for HEC Paris in Qatar, which has now celebrated 500 graduates since launching the EMBA in 2011 and the Specialized Master in 2013 in Qatar.
More than half of the HEC Paris in Qatar graduates are female. Almost three quarters of those who graduated with an EMBA or Specialized Master's degree are Qataris, and 17 nationalities in total are represented in the Class of 2018, including Europe, North Africa, the Middle East and South Asia.
The convocation theme encourages graduates to look back on their achievements and inspire them to capitalize on the exposure to academic excellence during their time at HEC Paris and be the benchmark for those embarking on learning journeys.
Professor Todd highlighted: "In these unprecedented times, our graduates have shown great resilience and should be rightly proud of their achievements. They have developed greater technical and practical knowledge to advance their careers and build a stronger society. They now join our global alumni network, with more than 57,000 members.  Our alumni association provides graduates access to an influential network of peers that extends the HEC Paris experience, expands their professional network and strengthens their links with HEC Paris."
Dr. Plambeck said: "It is with pleasure that I congratulate this year's graduates. As a member of the Qatar Foundation, HEC Paris in Qatar combines globally-recognized academic excellence with an inspiring environment and a culture of diversity and open dialogue".
To read more, please click
here
.