HEC Paris School of Management paid tribute to the latest batch of distinguished graduates from the HEC Executive MBA and Specialized Master Degree in Strategic Business Unit Management during a convocation ceremony held on 13 December 2014 at the Qatar National Convention Centre.
Among the speakers who praised and gave inspiring words to the 78 graduates at the ceremony were Professor Bernard Ramanantsoa, Dean of HEC Paris; Professor Laoucine Kerbache, Dean and CEO of HEC Paris in Qatar; His Excellency Eric Chevallier, Ambassador of France in Qatar; and Mr. Christophe Eon, Deputy VP HR, Communications & CSR of Total E&P Qatar.
The HEC Executive MBA program offers senior managers and executives a practical and intense program, developed to provide an understanding of the social, economic and environmental aspects of international business. It has also been distinctly positioned to enable participants to gain comprehensive, innovative, and applicable knowledge and skills that will facilitate the transformation of vision into action by specially focusing on strategy and leadership in a global business environment.
Taught in English over a period of 18 months, the program has a four-day module per month format and is being delivered in Doha, Paris, Beijing and Shanghai. Throughout this period, participants will learn from top faculty, and from other senior participants who bring a wealth of practical business experience, from a wide spectrum of industries and management functions, to the classroom.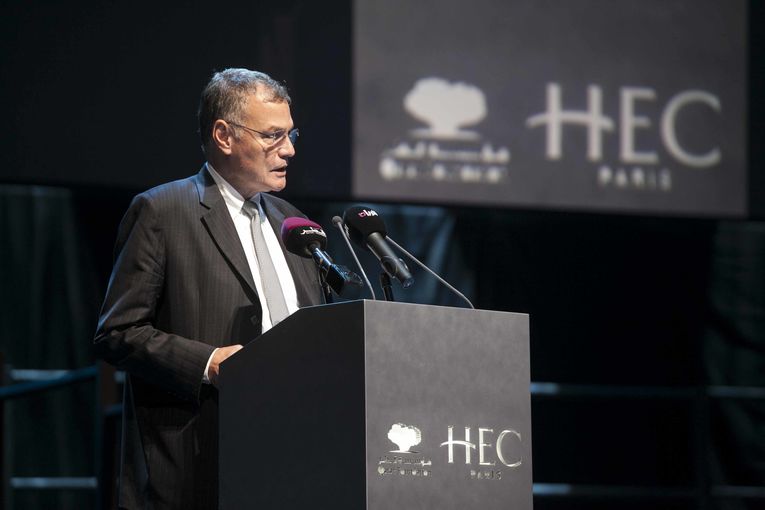 On the other hand, the Specialized Master Degree in Strategic Business Unit Management is aimed at enhancing the managerial skills and capabilities of high-potential professionals enabling them to innovate, detect new opportunities and implement high-performance processes.
Specifically targeted for professionals who are responsible for a business unit or profit center within a company, or who are likely to occupy this type of position in the near future, the content and pedagogical methods employed in this program were drawn from the experience and expertise of the world-renowned faculty of HEC Paris.
For the full story, please
click here
.