HEC Paris School of Management hosted a group of MBA participants from the Lubin School of Business (Pace University - New York City), during their study trip to the UAE and Qatar from 5-14 January 2015.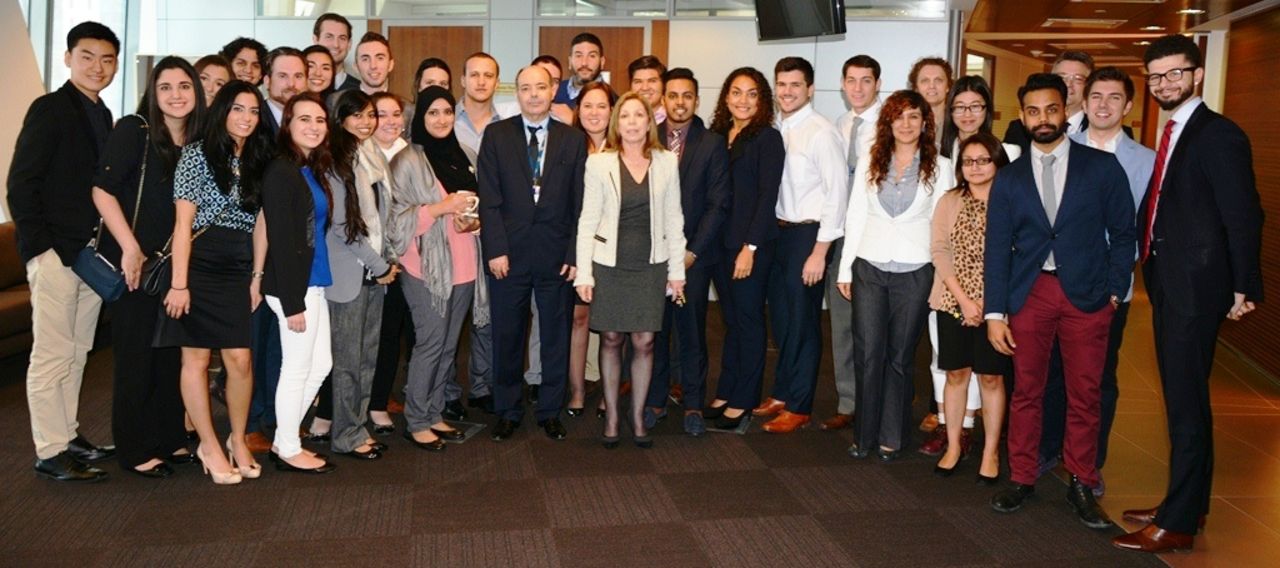 As part of the education-themed day of their trip, the delegation comprising three professors and 30 students, visited the HEC Paris in Qatar premises at the Tornado Tower in Qatar.
In addition to their visit to the offices of HEC Paris in Qatar, they were also provided with management presentations and discussions on the oil and gas industry as the motor of Qatar's economy as well as on world journalism and the challenges in the Gulf vs. the US. The group had the opportunity to attend a presentation about Qatar Airways as an example of a success story of a local business giant, and also about Islamic banking as a cultural and economic phenomenon in the region.
Prior to their visit to Qatar, the group spent some time in the UAE where several keynote speakers shared their insights on the economic history and development of Dubai, as well as the challenges and opportunities of doing business in the UAE. They were also provided with some inputs on the renewed growth of Dubai's real estate market and the lessons learned from the global financial crisis during their visit to Nakheel.
For the full story, please
click here
.