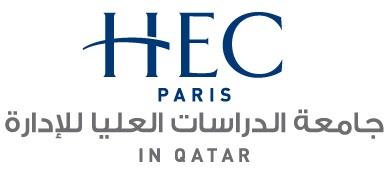 HEC Paris recently held two educational workshops in Qatar as part of ongoing initiatives to enhance the leadership skills of executives in Qatar.
Designed for high-potential professionals, a workshop on 'Talent Management & Personal Career Decisions' was conducted by HEC Paris Associate Professor Charles Henry Besseyre des Horts, while the second workshop,called 'Predictable Surprises - Common Problems in Judgment and Decision-making' was attended mainly by senior executives and was delivered by Dr Matthew Mulford, HEC Paris Affiliate Professor.
During the workshop, participants proactively raised very interesting questions about companies' talent management strategies and challenged some of the traditional assumptions about individual career decisions.
On the other hand, the workshop on 'Predictable Surprises - Common Problems in Judgment and Decision-making' tackled the recently emerging consensus in psychology of a two-system model of judgment and choice.
As such, Dr Mulford covered some of the recent findings and explored how being able to predict shortcomings of the mind allows people to better design processes and systems to avoid predictable errors.
"With two different ways by which the mind processes information while contemplating a choice or decision, the integration of these two systems from within the same mind creates fascinating patterns of behavior," Dr Mulford said. "The implications from this rapidly evolving field are only now starting to be applied to management."
For the full story, please
click here
.