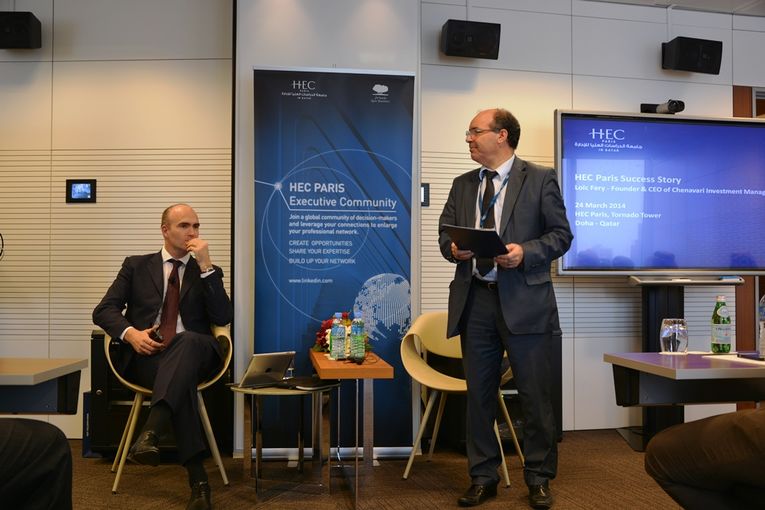 HEC Paris School of Management has provided its alumni community with a unique opportunity to learn more about the real life experiences and insights of its highly distinguished and successful graduates.
Through a one-on-one discussion with LoÏc Fery, Founder & Chief Executive Officer (CEO) of Chenavari Investment Managers – a group of regulated asset management companies focused on credit, debt and structured finance public and private markets – participants were able to listen and interact with one of the most prominent HEC Paris alumnus as he unraveled his thoughts on a wide range of topics.
Held at the at the Tornado Tower on 24 March and under a question and answer format, Fery candidly revealed some details about his personal background, the key reasons behind the continued success of his company, its significance and role in a rapidly evolving business landscape, hedge fund managers, and even about his personal involvement in football as Owner and Chairman of FC Lorient, a French Premier League football club. After the session, a networking opportunity between Fery and his fellow HEC Paris alumni was also held.
Loïc Fery is often mentioned as one of the market participants who pioneered the development of the credit derivatives market and one of the European alternative investors who successfully developed an independent asset management firm since 2007.
Chenavari is one of the best performing alternative credit managers globally with approximately $4.6 billion assets under management.
For the full story, please
click here
.