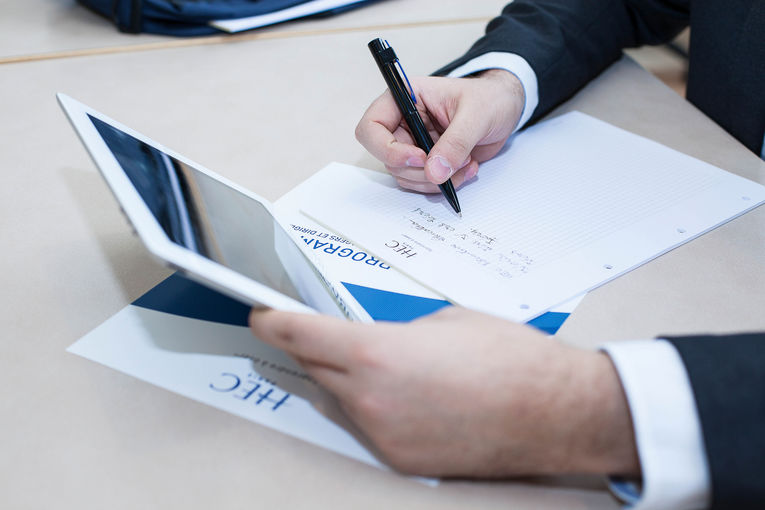 HEC Paris Begins First Of Two Energy Major Modules As Part Of The Executive MBA Program
HEC Paris in Qatar has initiated the first of two modules which make up the Energy Major part of the HEC Paris EMBA program.
The first module took place 18-22 May 2014 at the HEC Paris in Qatar's premises in the heart of Doha's business district. The second module, to complete the Major, will take place in Paris in October 2014.
The increasingly international pull of HEC Paris' activities in Qatar is evidenced by the diversity of the 34 participants taking part in the Energy Major with no less than 16 countries represented including: Qatar, France, Russia, Tunisia, India, Congo, Spain, Morocco, Lebanon and the Ivory Coast.
The Energy Major is one of eight majors that HEC Paris Executive MBA participants can select. The other seven are: Luxury, Services, Entrepreneurship and Innovation, Aerospace & Aviation, Global Business Perspectives, Digital & Telecom Businesses, and Reinventing Business for Emerging Markets. For those opting not to take the entire HEC Paris Executive MBA program, an Advanced Certificate in Energy may also be taken separately.
The Energy Major was taught by HEC Paris' acclaimed faculty including Professors Jean-Michel Gauthier, Andrea Massini, Joseph Nehme and Jean-Pierre Halleman. Between them, they took the participants through a series of lectures, workshops, presentations, panel discussions and guest lectures.
For the full story, please
click here
.