HEC Paris, one of the world's top 3 providers of Executive Education programs, and KPMG, one of the 'big four' global consulting firms, organized a joint event on "Leading Change through Turbulent Times" on 31 May at HEC Paris' premises in Tornado Tower. The event was led by Roger Hallowell, HEC Paris Affiliate Professor of Strategy and Business Policy.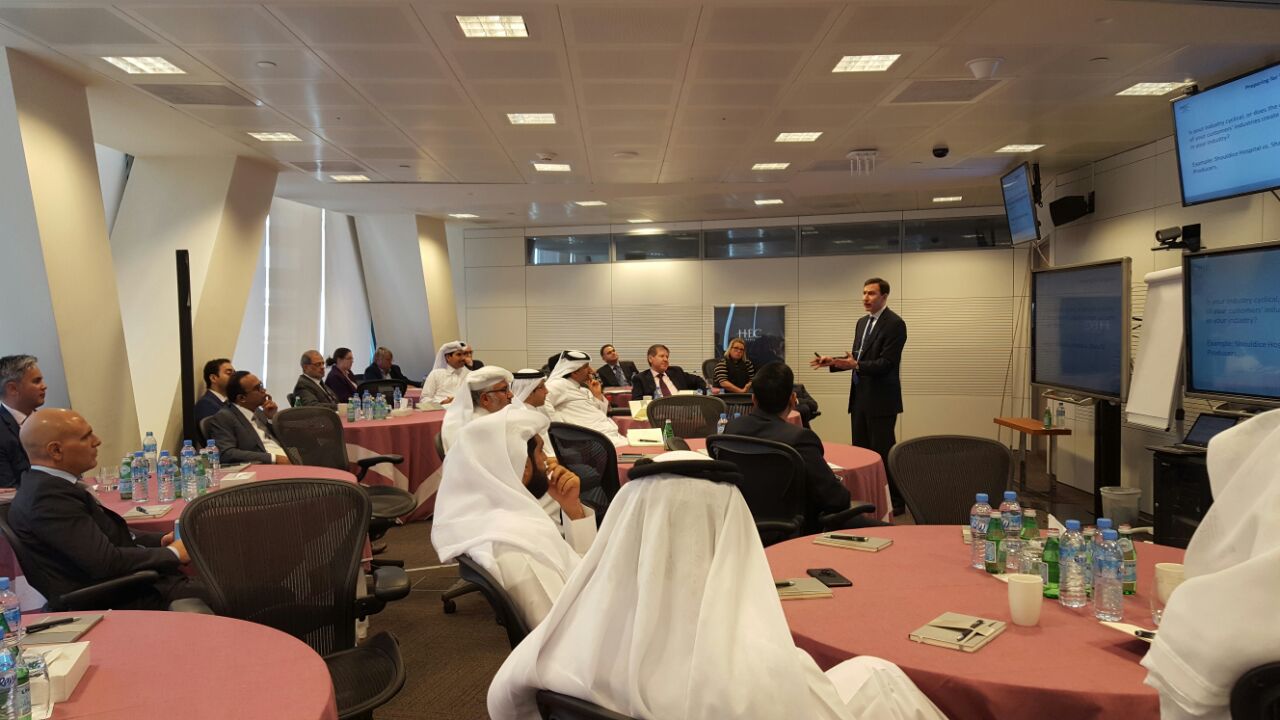 Businesses and organizations in Qatar and across the Gulf are facing turbulent times due to economic pressure from the fall in oil and gas prices. Consequently, managers and leaders must adapt their way of working to manage change cautiously and wisely in times of instability. In his keynote address, Professor Hallowell outlined the best practices for driving permanent or short-term change. His two overarching themes were 'What organizations can do to prepare for turbulence' and 'What not to do 99% of the time during turbulence'.
Other critical topics Professor Hallowell discussed included exploring the probability for turbulence, financial strategies for companies anticipating turbulence (both structural and conditional) and ways to safeguard operations before turbulence sets in.
KPMG's Head of Advisory, Rajesh Menon helped set the context for the session by outlining emerging trends and risks in the current economic landscape and explaining how organisations can continue to deliver value to shareholders by critically examining their business and operating models.
For the full story, please
click here.