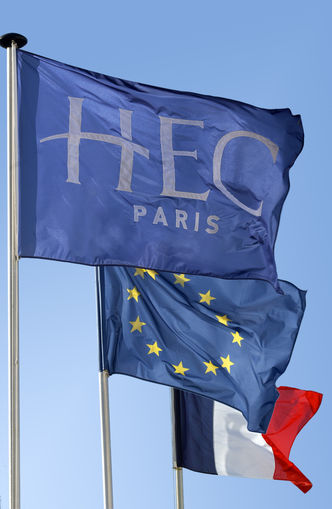 HEC Paris is looking forward to receiving applications and welcoming participants for the 2014 intakes of its HEC Executive MBA and Specialized Master Degree in Strategic Business Unit Management programs in Qatar, with intakes scheduled for February and March 2014.
The HEC Executive MBA is made up of three key components: 14 core courses, eight majors to choose from and a capstone project. Core courses are aimed at developing strong fundamentals in business with a focus on strategy analysis and implementation as well as leadership and human resources management.
The majors, which comprise a selection of eight specializations, are geared towards the development of specific competence in a particular area or the intensification of knowledge on an industry or region. The majors are in the areas of Global Business Perspectives, Services, Entrepreneurship & Innovation, Aerospace & Aviation, Energy, Luxury, Digital & Telecom Business, and Reinventing Business for Emerging Markets.
Also in this academic year, HEC Paris is launching six tracks, in five different cities, which form a single cohort. The eight majors and the international mobility option enable participants to take classes in 14 destinations worldwide.
The Specialized Master Degree in Strategic Business Unit Management is aimed at enhancing the managerial skills and capabilities of high-potential professionals enabling them to innovate, detect new opportunities and implement high-performance processes.
Spanning a period of 18 months and alternating in-depth teaching at HEC Paris in Qatar with participant's jobs within their organizations, the program is divided into two stages: a core curriculum and a professional thesis.
The core curriculum is a practical foundation for managing a business unit whereby participants are given the opportunity to learn international best practices and to focus on key areas that are important for their personal and professional development, while the professional thesis is developed under the supervision of a faculty member and is on a topic relevant to their company or their career progression.
For the full story, please
click here
.