Her Excellency Sheikha Hind bint Hamad Al Thani, Vice Chairperson and CEO of Qatar Foundation (QF), visited Qatar Biobank yesterday to receive an update on the organization's current projects.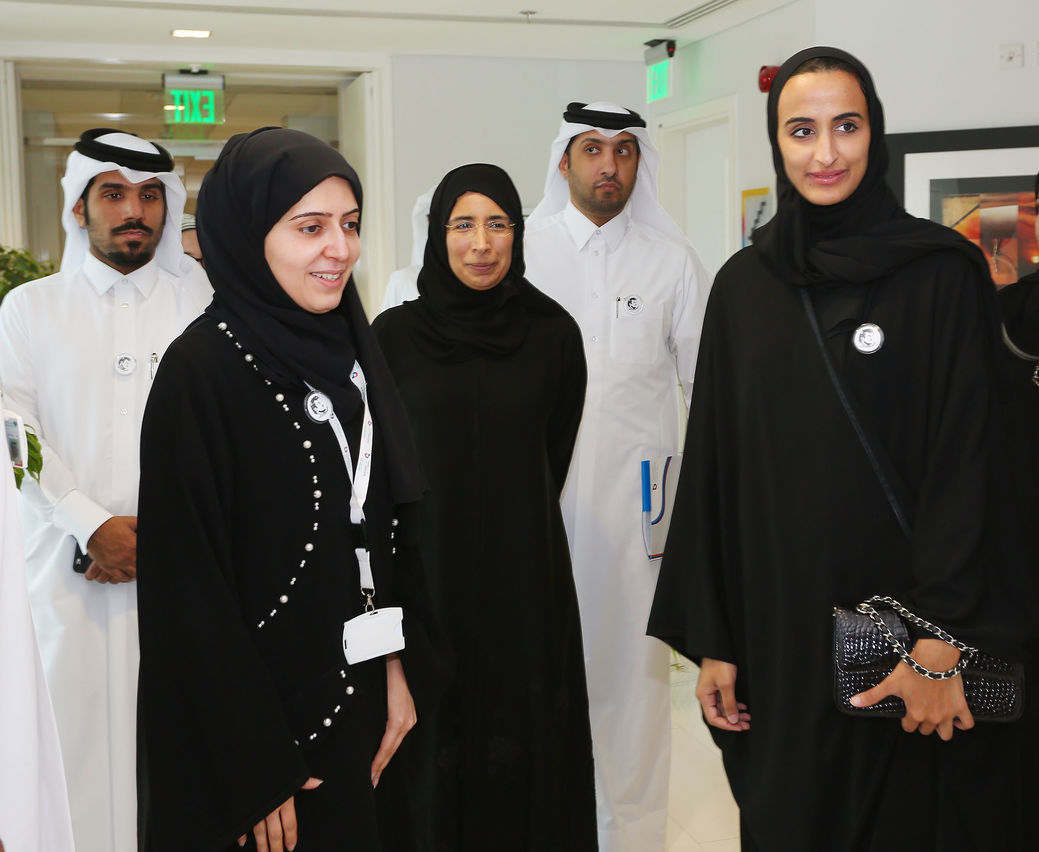 During the meeting, H.E. Sheikha Hind met with a series of senior representatives including H.E. Dr. Hanan Mohamed Al Kuwari, the Minister of Public Health; Dr. Asmaa Al Thani, Chairperson of Qatar Genome Programme Committee and Board Vice Chairperson of Qatar Biobank; Dr. Hamad Al-Ibrahim, Executive Vice President of QF Research & Development (QF R&D); and Dr. Nahla Maher Afifi, Scientific and Education Manager and Acting Director of Qatar Biobank.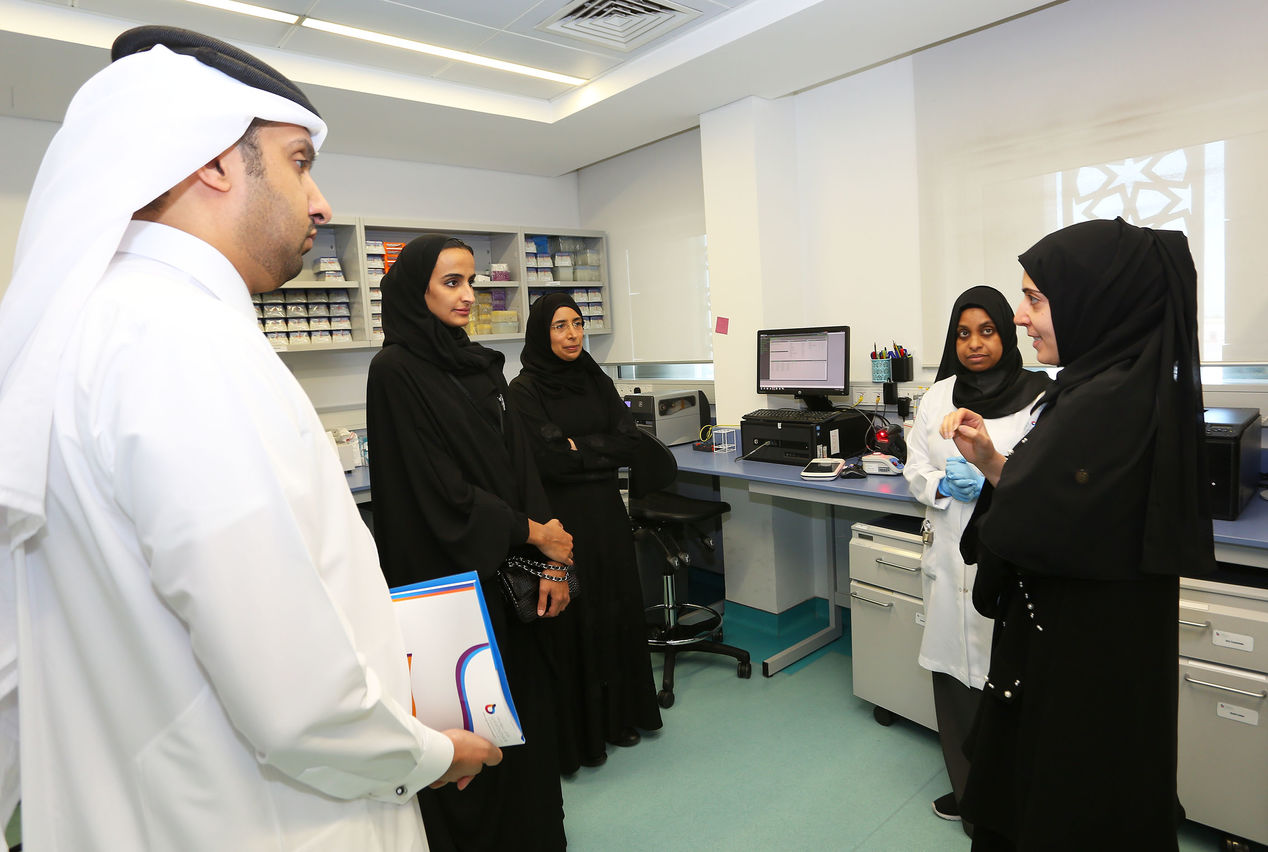 Following a presentation outlining the most recent developments of Biobank, H.E. Sheikha Hind toured the state-of-the-facilities, which concluded the visit.