Her Excellency Sheikha Hind bint Hamad Al Thani, Vice Chairperson and CEO of Qatar Foundation (QF), yesterday took part in a panel discussion hosted by QF and Inside Higher Ed at the St. Regis in Washington, DC.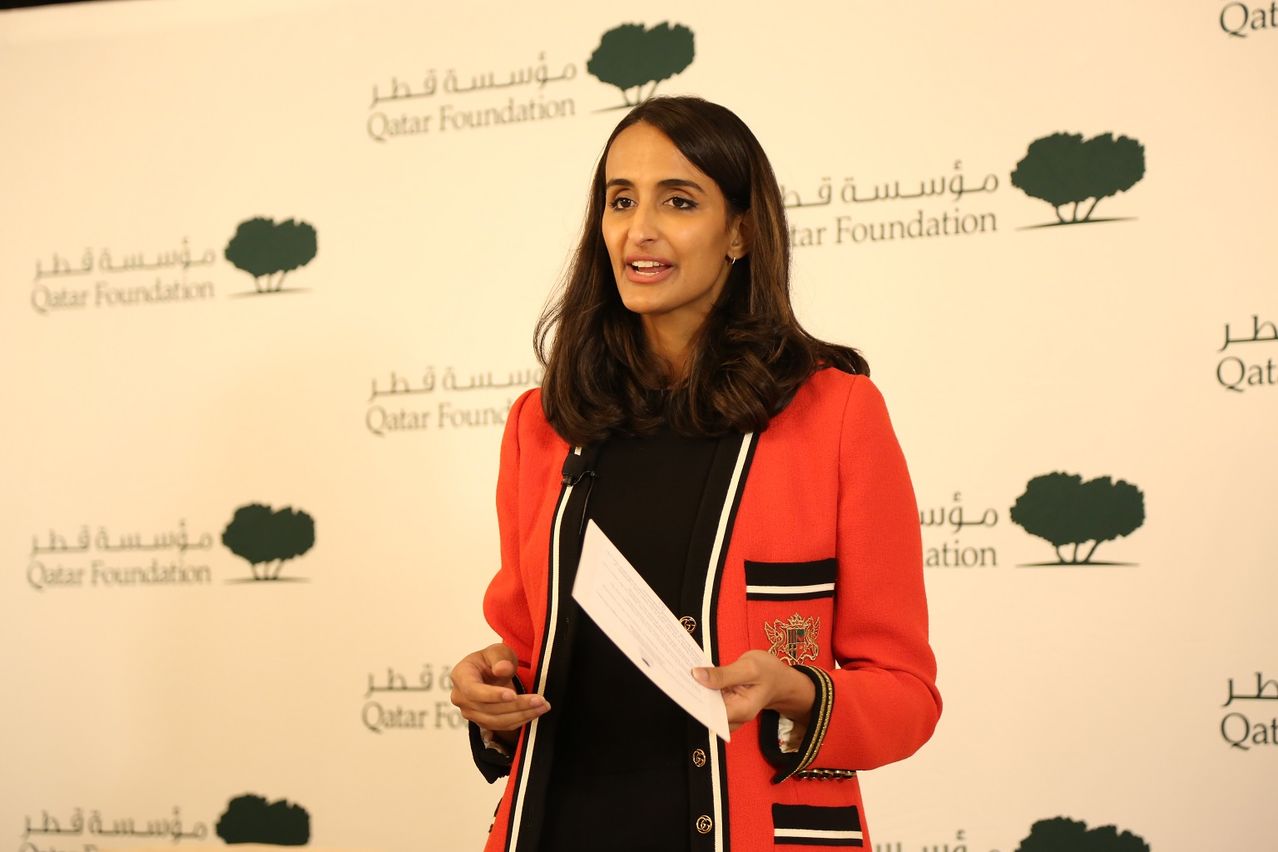 H.E. Sheikha Hind was joined by Professor Thomas Banchoff, Georgetown University; Victoria Rosner, Columbia University; and Dr. Sukant Misra, Texas Tech University. The panel, moderated by Scott Jaschik, Inside Higher Ed, was titled 'Innovation from Home: How International Collaboration Can Promote New Models in Higher Education'.
The panelists discussed how higher education institutions are pushing the boundaries of innovation by adopting new teaching models and exploring the idea of going abroad.
H.E. Sheikha Hind highlighted QF's approach to innovation in education, using Education City, and the co-operation between its partner universities, as a notable example. "Each partner university was hand-picked due to their world-renowned specializations and impact that producing young graduates in Qatar within each specialty could have upon the nation's future," stated Her Excellency. "Beyond Qatar, our partner universities must fulfill a mandate that prepares global citizens who are ready to meet the challenges that will greet the industries of the future."
Continuing, H.E. Sheikha Hind added: "Wherever we live, ours is a world that is connected like never before. That gives us a unique opportunity to share best practices, create lasting partnerships that span continents, and ultimately instill our young people with the tools they need to surpass everything we have achieved. It is my hope that through our combined wealth of knowledge and alignment of experiences, we can begin to arrive at a new international model of success."
Earlier in the week, H.E. Sheikha Hind attended the United Nations Youth Dialogue at the UN Headquarters in New York where she delivered an opening address to global thought leaders, educators, and inspiring young people. On the sidelines of the Dialogue, H.E. Sheikha Hind also held a meeting with H.E. Mrs Amina J. Mohammed, Deputy Secretary General of the United Nations.