Her Excellency Sheikha Hind bint Hamad Al Thani, Vice Chairperson and CEO of Qatar Foundation (QF), today outlined QF's efforts in providing opportunities for young people through education during the United Nations (UN) Youth Dialogue conference held at the UN Headquarters in New York.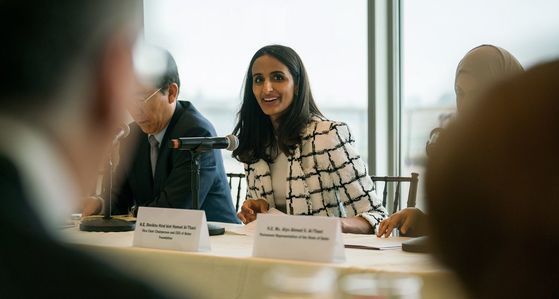 H.E. Sheikha Hind delivered an opening address during the UN Youth Dialogue, held under the theme 'Approaches to Education, Employment and Prevention of Radicalization Leading to Violent Extremism'.
"Qatar Foundation sees young people as the driving force of meaningful change and the agents of a constructive social transformation," H.E. Sheikha Hind explained. "To achieve this vision, we believe young people need not only to be schooled, but to receive a quality, holistic education that prepares them for success in a global environment, with challenges as diverse as the cultures that inhabit it.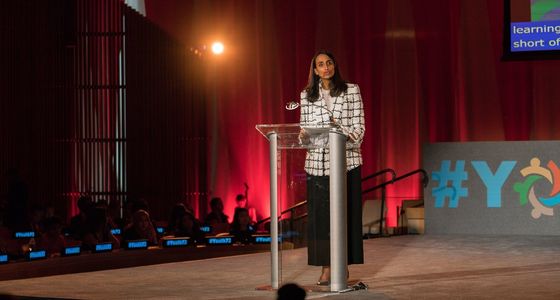 "Through our unique model built on international partnerships and cross-disciplinary learning, we strive to create a unique education eco-system that inspires young people to think creatively, challenge their assumptions and pursue new ideas."
The UN Youth Dialogue, convened by the UN General Assembly President, H.E. Mr. Miroslav Lajčák, brought together educators, thought leaders, and inspiring young people to explore 'The future of work – bridging the gap between education and employment', and the 'Prevention of Radicalization and Violent Extremism – what the push and pull factors?'
Following the UN Youth Dialogue, H.E. Sheikha Hind held a meeting with H.E. Mrs Amina J. Mohammed, Deputy Secretary General of the United Nations.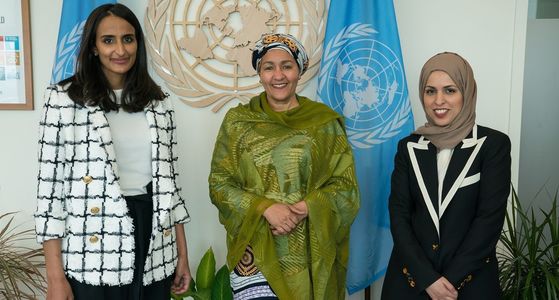 Additionally, earlier in the day, H.E. Sheikha Hind attended the UN Group of Friends on Global Citizenship Education (GCED) meeting where she briefed attendees on the work being carried out by QF and Qatar related to 'Global Citizenship for Education'.
In June 2017, the GCED was formed as part of a joint initiative between H.E. Ambassador Sheikha Alia Ahmed bin Saif Al-Thani, Ambassador and the Permanent Representative of Qatar to the United Nations, and H.E. Cho Tae-yul Ambassador and Permanent Representative of the Republic of Korea to the United Nations. The purpose of the group is to help realize a more peaceful, tolerant, and inclusive society, while promoting the UN objectives of peace, sustainable development, and human rights.
H.E. Sheikha Hind's trip to the United States forms part of QF's mission to promote knowledge exchange, expand its outreach, and explore collaborations to develop innovative education strategies.