The Translation and Interpreting Institute (TII), part of the College of Humanities and Social Sciences at Hamad Bin Khalifa University (HBKU), has begun offering community classes in an array of popular foreign-languages over to children and adults, taking into account different aptitude levels.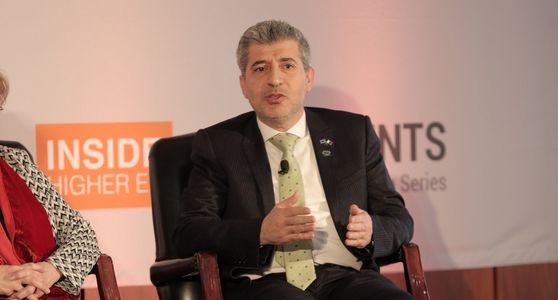 Being held at its facilities in Education City, TII's Language Center courses are open to all members of the public. The early summer programs fall into two categories: children, aged five to 12, and adults. "By fostering an environment that is led by experienced instructors, the center truly helps its students immerse in the language of their choosing," notes Paula Carrajana, Portuguese language coordinator at TII. "Learning a new medium of communication is a tool of empowerment for all ages, and I am proud of all the progress we can accomplish with our course participants at TII and with each offering we provide."
The language courses at TII are produced and executed by experienced instructors, who actively support students with diverse cultural backgrounds, irrespective of their current skill level. All registered students are subject to a round of initial placement tests before being allotted an appropriate language command level. This standard of curricular quality, class environment, and student engagement efforts can be seen reflected in all other language programs, including translation and interpretation.
Both class sets are available in Arabic, Chinese (Mandarin), French, German, and Spanish, with the addition of Italian and Portuguese for adults.For the older group, sessions utilize a blended learning approach, building on traditional textbook learning with audiovisual and multimedia resources as well as structured classroom discussions.
The courses for children will include weekly sessions. During each two-hour window, children will gain an opportunity to practice the language of their choice through well-structured lessons that integrate diverse activities, such as art and crafts, drama, games, and music.
The launch of the Summer public courses comes as the latest in a series of initiatives undertaken by TII to promote a culture of learning and celebrate languages in the broader community. To know more about what TII has to offer, go to
http://tii.qa/language-center
and
www.tii.qa/kids-courses
.