The Qatar Computing Research Institute (QCRI) has developed a custom keyboard for iOS that enables eyes-free, one-handed typing based on Braille and is suitable for both Arabic-speaking and English-speaking users.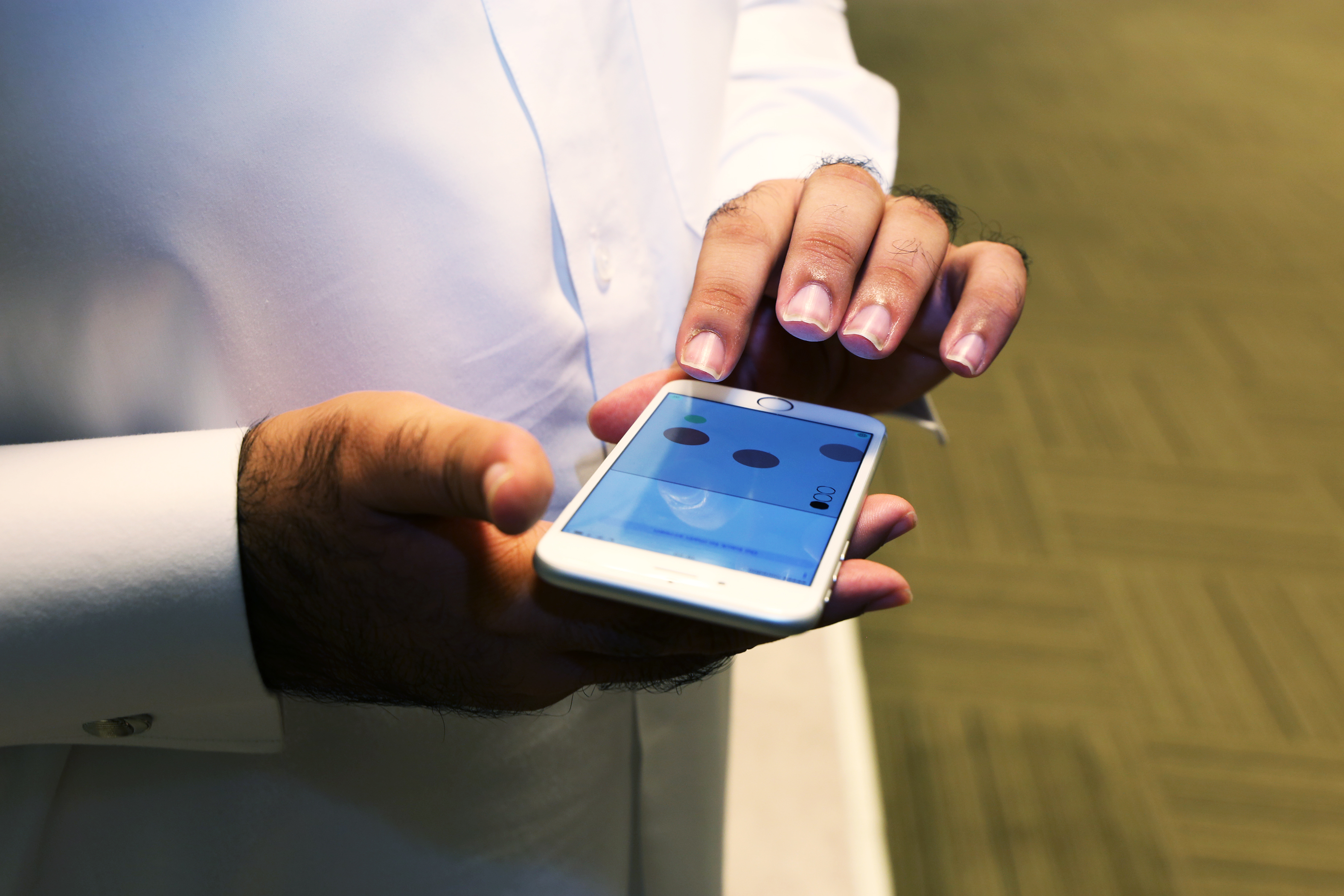 The BrailleEasy keyboard was launched by QCRI on Thursday 12 November, alongside representatives of Qatar Social and Cultural Center for the Blind (QSCCB), Al Noor Institute for the Blind, and MADA (Qatar Assistive Technology Center), each of which played an important role in the development of the application. The app helps the visually impaired type quickly on touch-screen devices, a process that can otherwise be very cumbersome and slow.
In general, touch-screen devices, such as smartphones, create many inconveniences for the visually impaired. Although operating systems offer basic accessibility options that help them navigate through menus on devices, typing still remains very slow. Since the end of 2014, iOS has offered a Braille-like keyboard that can speed up typing considerably.However, it requires users to type with both hands.
HBKU's QCRI have developed a custom keyboard that combines the comfort of one-handed typing with the speed of two-handed Braille-like typing. It is based on the original two-handed Braille writing system but has been transformed to enable one-handed typing, which results in a more comfortable use of a handheld device. With a simple adaption of transforming two-handed Brailling into two gestures, users can quickly learn how to use the BrailleEasy keyboard.
Barbara Šepić, the main developer of the app, said: "Since it has primarily been developed for visually impaired users, the keyboard completely discards any kind of keys and even allows hand movements while typing. The keyboard also offers error correction."
For users not accustomed to typing Braille or simply want to practice the use of the keyboard, a standalone application, the BrailleEasy-Tutor, offers instructions to master this new kind of typing.
The current version of BrailleEasy and its tutoring application run on iOS 8.0 or higher, are fully compatible with VoiceOver (Apple's accessibility support for visually impaired), and already support English and Arabic.
For the full story, please
click here.