Hamad bin Khalifa University hosted the French Ambassador as part of its innovative Executive Master in Energy and Resources (E&R) program, plus a number of world-renowned experts on climate change and sustainability as guest lecturers.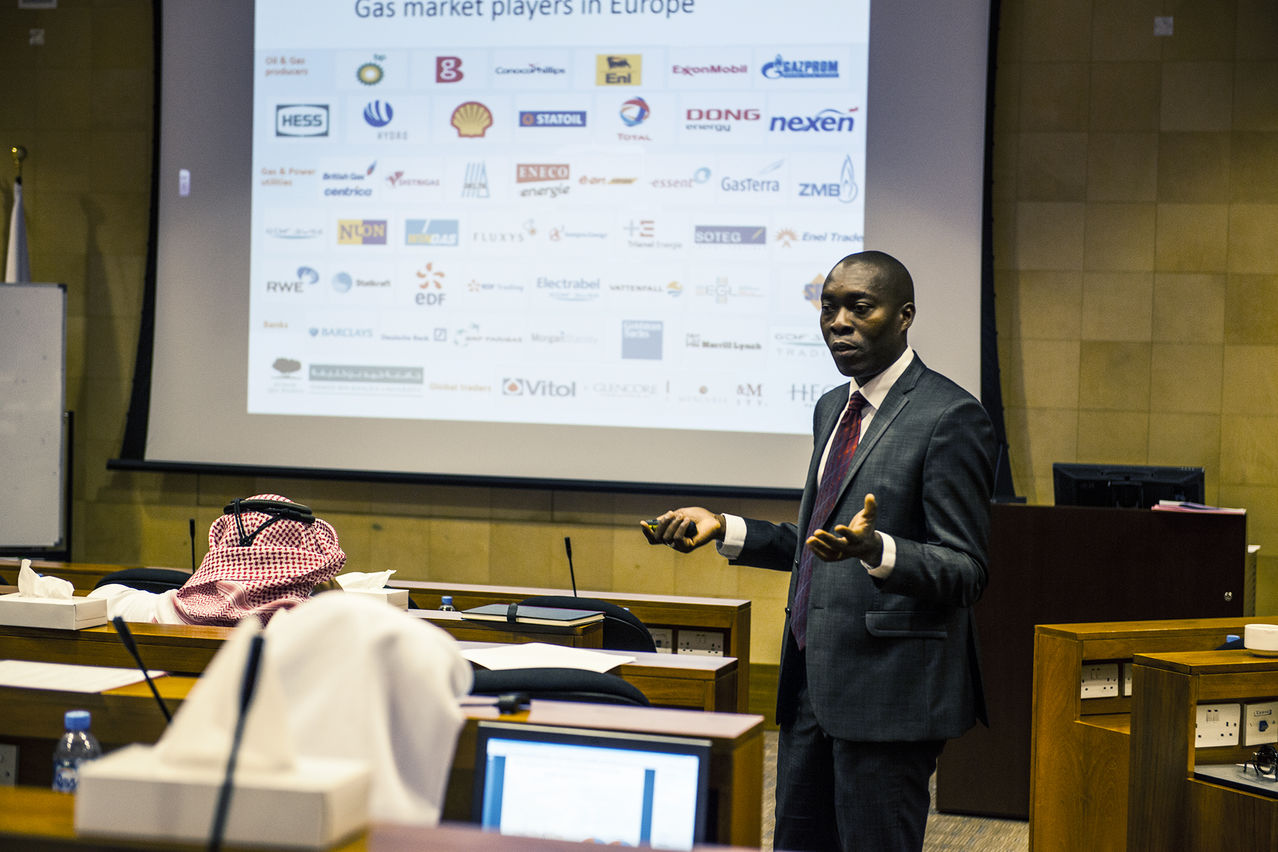 The first cohort of participants on the program concluded their studies with a final module ahead of graduation that offered them the opportunity to learn more about climate change from Ambassador of France to the State of Qatar, His Excellency Eric Chevallier, and former Qatar National Food Security Programme Chairman Fahad Al Attiya.
From 3 to 5 May, the program was also honored to host Benoit Leguet, Managing Director and Head of Research at CDC Climat, as a visiting professor. Professor Leguet taught a specialized course on Carbon Finance, EU Energy and Climate Policy, and spoke about COP 21 (the 21st Session of the Conference of the Parties to the United Nations Framework Convention on Climate Change), to be hosted in Paris at the end of 2015.
The 16-month Executive Master, offered in partnership with Georgetown University, Texas A&M University, and HEC Paris, integrates the disciplines of geopolitics, public policy, technology, finance, management, and strategy into its study of energy and resources. Specifically designed for ambitious professionals with experience or a strong interest in the energy sector, E&R students are able to enhance their skillsets and gain exposure to the world's leading experts in the energy field without leaving their homes and careers in Qatar.
This past week, the second intake of the E&R program began their second study module, which included a new one-day course on Oil and Gas Financial Markets, taught by guest lecturer Dr Evariste Nyouki, the head of economic research at GDF SUEZ Trading, the trading arm of a leading multinational company working in electricity, natural gas, and energy services.
For the full story, please
click here
.