Hamad Bin Khalifa University (HBKU) brought together members of local academia and industry professionals on February 21st for a workshop that explored the importance of close collaboration between those undertaking academic research at universities and those undertaking applied research in the commercial world.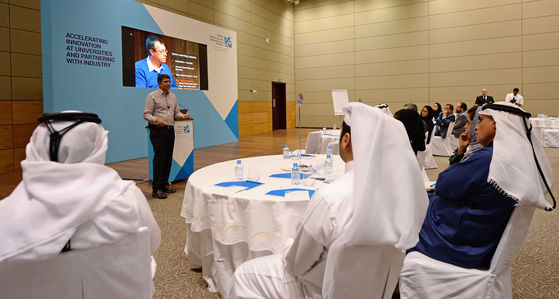 "Accelerating Innovation at Universities and Partnering with Industry" was led by Dr. Ikhlaq Sidhu, who is a member of HBKU's Board of Trustees and is the Chief Scientist and Founding Director of the University of California Berkeley's Sutardja Center for Entrepreneurship & Technology.
Dr. Sidhu has extensive experience in the fields of information systems, strategic data analytics, and mobile computing. He has successfully registered over 60 U.S. patents and has received global recognition for his contributions to the study of innovation. Addressing the workshop's participants, he stressed on the power of collaboration, saying: "When innovators are connected to ideas beyond the walls of their own institutions, they're inspired to come up with next-generation products that can potentially change the business landscape. Innovation gets accelerated when those involved in the process build connections with others that are not traditionally seen as collaborators in their field."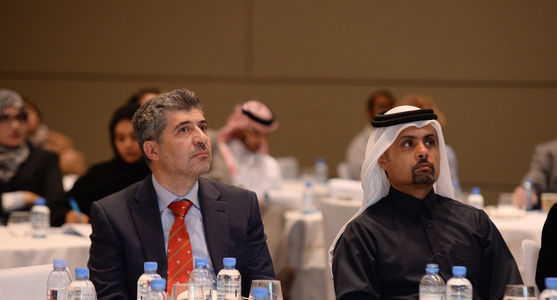 Dr. Ahmad M. Hasnah, President of HBKU, noted: "Innovation is the cornerstone of a diversified economy. The workshop was held to promote the development of an eco-system where academics, researchers, and professionals in Qatar can engage with each other and create frameworks that promote increased collaboration. We have been greatly encouraged by the level of enthusiasm and engagement shown at this event by people from across the private and public sectors and look forward to seeing many innovative collaborative efforts in the future."
The workshop is part of HBKU's rich calendar of events, which aim to raise awareness among the local community on innovative research topics and support the nurturing of an inquisitive research culture in Qatar.
For the full story, please click
here
.