Hamad bin Khalifa University (HBKU) hosted a delegation of students from Rice University's James A. Baker III Institute for Public Policy (Baker Institute) from 1-5 March as part of a program that works with students from both America and Qatar and seeks to promote cross-cultural understanding and dialogue on public policy and diplomacy issues. Key themes of the 2015 conference included education, energy, health, and gender and equality.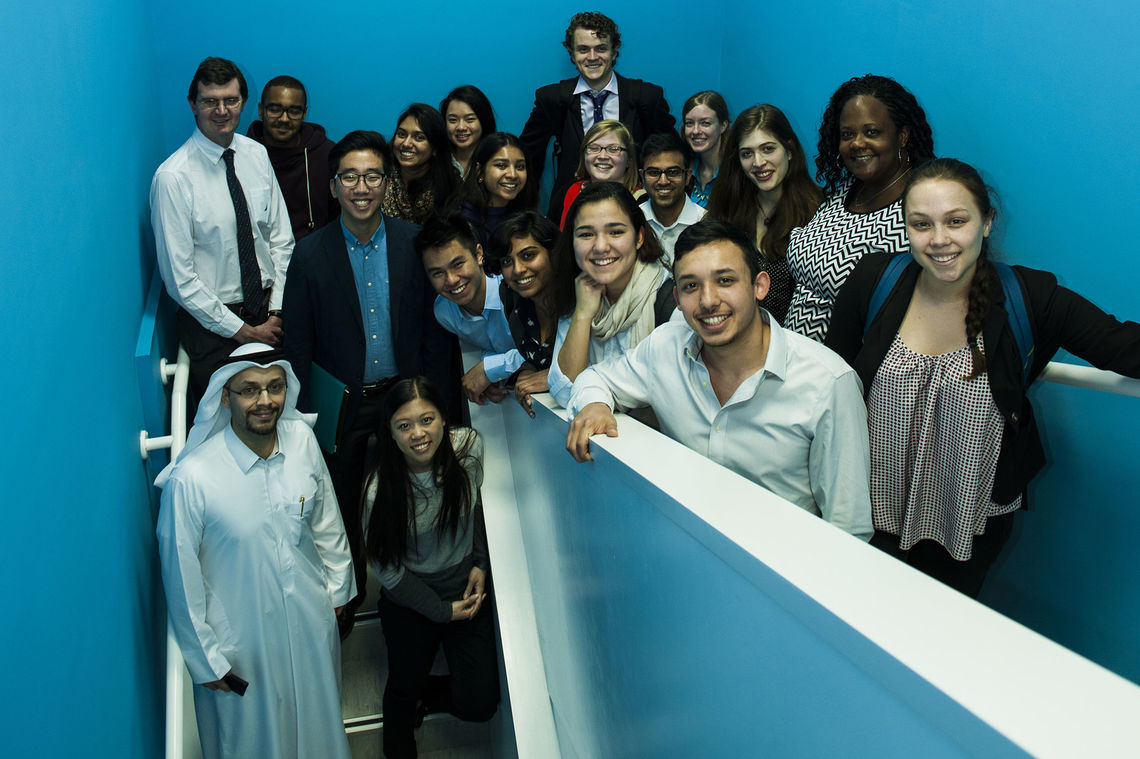 The Public Diplomacy and Global Policymaking (PDGP) exchange between Rice University and HBKU offers both American and Qatari students the opportunity to inform and engage each other in facilitated discussions. The program lasts one week and encourages visiting students to experience Arab or American culture in an effort to learn how cultural identity, political context, and geography affect policy.
Though much of the learning takes place during organized lectures and discussions, conversations often continue into meal times or breaks, solidifying connections between the cohorts and highlighting an interest in understanding each other's diverse viewpoints and backgrounds.
This year's program included talks by Dr Louay Safi, Professor of Public Policy at HBKU's Qatar Faculty of Islamic Studies (QFIS) on developments in education, Noor Al Malki, Director of Doha International Family Institute on family, gender and identity in Qatar, and Dr Faleh Ali of the Supreme Council of Health on Qatar's National Health Strategy.Students also toured Education City, the Museum of Islamic Art, and the Al Sulaitan Farm.
For the full story, please
click here.