Hamad Bin Khalifa University (HBKU), a member of Qatar Foundation (QF), recently welcomed a new batch of incoming students to the University's academic programs. With steady growth over the years, the rapidly emerging research University's colleges opened their doors to the largest class to date, which is comprised of more than 250 incoming students. The University officially marked the start of the new academic year on August 20 at its orientation event, which was held under the theme of Hayakom at HBKU.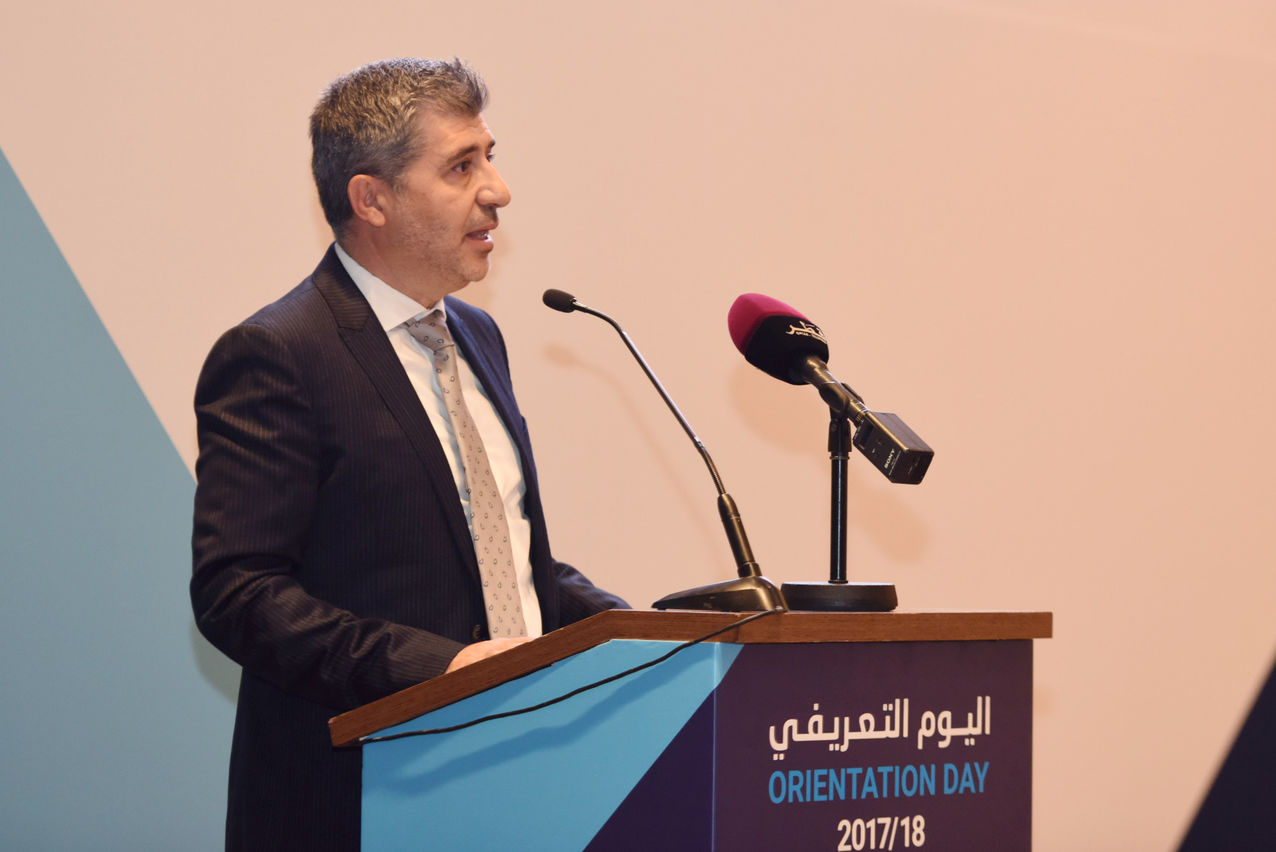 Dr. Ahmad M. Hasnah, president of HBKU, congratulated the students and wished them the best in their academic journey at the University. He commented by saying: "HBKU is looking forward to being home to emerging global citizens that embody life-long learning skills such as innovative and critical thinking, an entrepreneurial spirit, and teamwork. These students chose HBKU because of the unique multidisciplinary programs and the research-intensive academic environment they will experience here. We are confident that their time at HBKU will shape them to become leaders and change-makers capable of pioneering innovative solutions that tackle grand challenges facing Qatar and the region."
Students coming in to HBKU this year hail from 45 different countries, with 87 Qataris making up the largest percentage within the incoming cohort, which has 163 master's and 62 PhD students, who will be starting their graduate studies this Fall.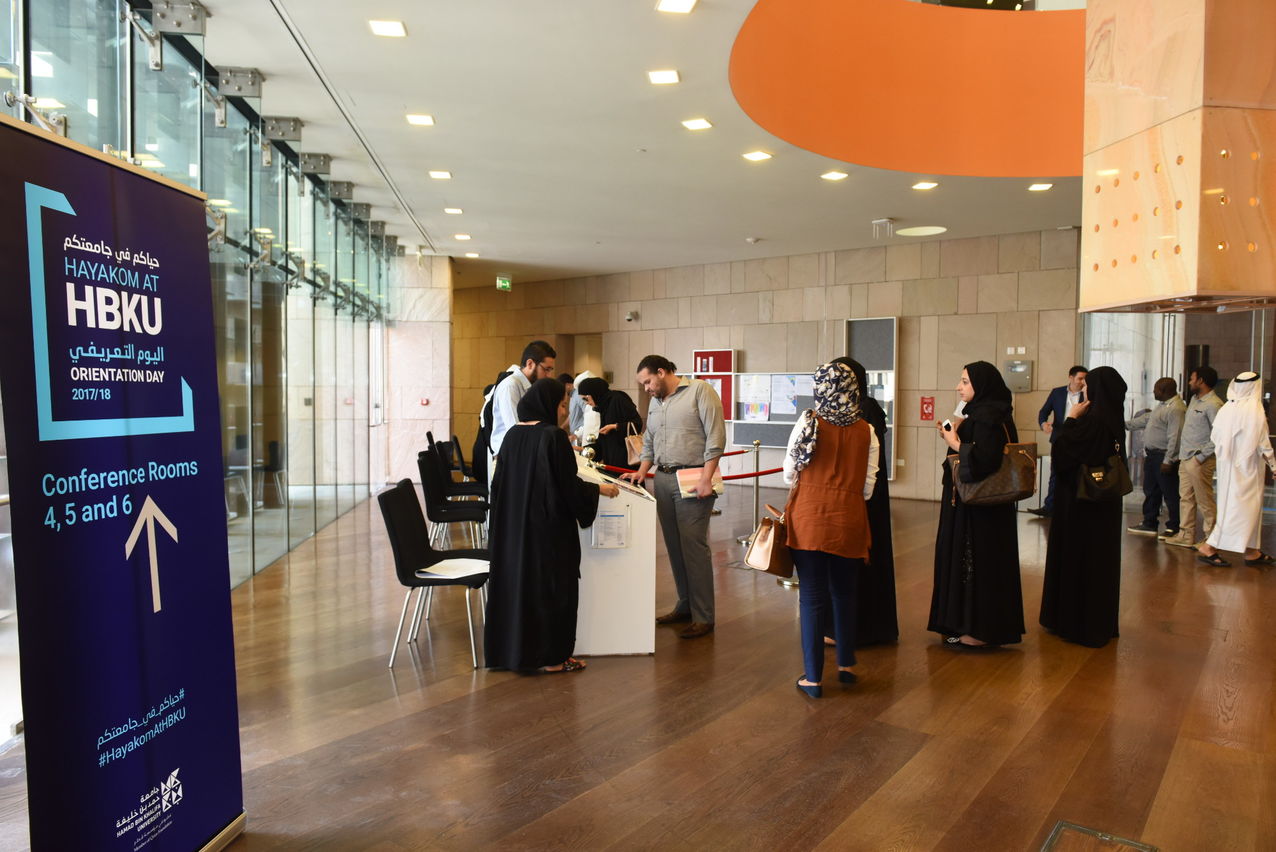 This year, HBKU has also introduced new innovative graduate programs that align with the interdisciplinary nature of studies at the University. The College of Science and Engineering (CSE) welcomed PhD and Master of Science students in the new Genomics and Precision Medicine programs, with the aim of supporting genome-based science and research. Additionally, the College of Humanities and Social Science's (CHSS) opened its doors to Master of Arts students within the Women, Society and Development, and the Digital Humanities and Societies programs.
In a short span of time, HBKU has shown that it remains steadfast in its commitment to helping the people of the country by enabling them to achieve Qatar's National Vision 2030, and by playing an active role in knowledge-based capacity building for innovative, entrepreneurial and creativity-driven future leaders.
To find out more about the programs and research conducted at HBKU, visit
hbku.edu.qa
.
To read more, please click
here
.