Hamad bin Khalifa University (HBKU) has welcomed a significantly expanded cohort of participants to form the second intake of its unique Executive Master in Energy and Resources (E&R) program.
Forty four executives have been accepted as students of the 16-month program – an increase of 57 percent on the first intake. High interest in the program resulted in close to 150 people attending information sessions delivered during the most recent admissions cycle.
Of the new student body, 88 percent are Qatari, with other students being either expatriates living in Qatar or traveling from elsewhere in the GCC and Nigeria to take part.
The program, which is structured around five intensive modules (one per quarter), began on 11 February with a two-day course delivered by Professor Mehran Kamrava, Director of Georgetown University in Qatar's Center for International and Regional Studies, immediately followed by a course delivered by Professor Jean Michel Gauthier, Executive Director of HEC Paris's Energy and Finance Chair. Three more highly qualified instructors will teach the class until the first module is completed on 23 February.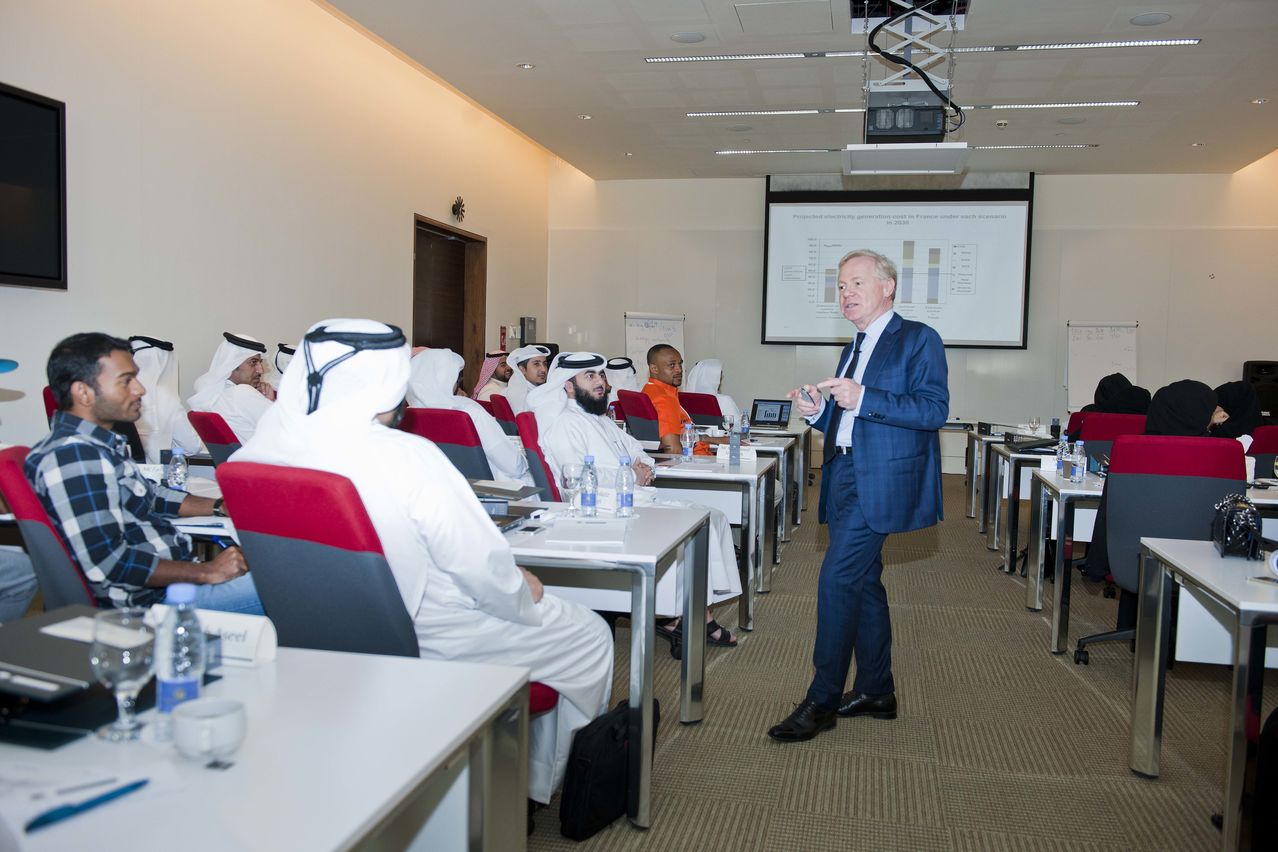 By integrating the disciplines of geopolitics, public policy, technology, finance, management, and strategy, the Executive Master in Energy and Resources provides participants with a comprehensive view of the energy sector.
The program, offered in partnership with Georgetown University, Texas A&M University, and HEC Paris, is specifically designed for potential high-level managers and executives looking to build industry knowledge that goes beyond a purely technical approach to energy and resources.
For more information on the Executive Master in Energy and Resources or other offerings from HBKU, please visit
http://www.hbku.edu.qa
or email
hbku.e&r@qf.org.qa
.
To read the full text, please
click here
.