Hamad Bin Khalifa University (HBKU) has announced the launch of two new postgraduate programs that will each add a new area of advanced studies in Qatar: a Master of Arts in Women, Society, and Development, and a Master of Arts in Digital Humanities and Societies.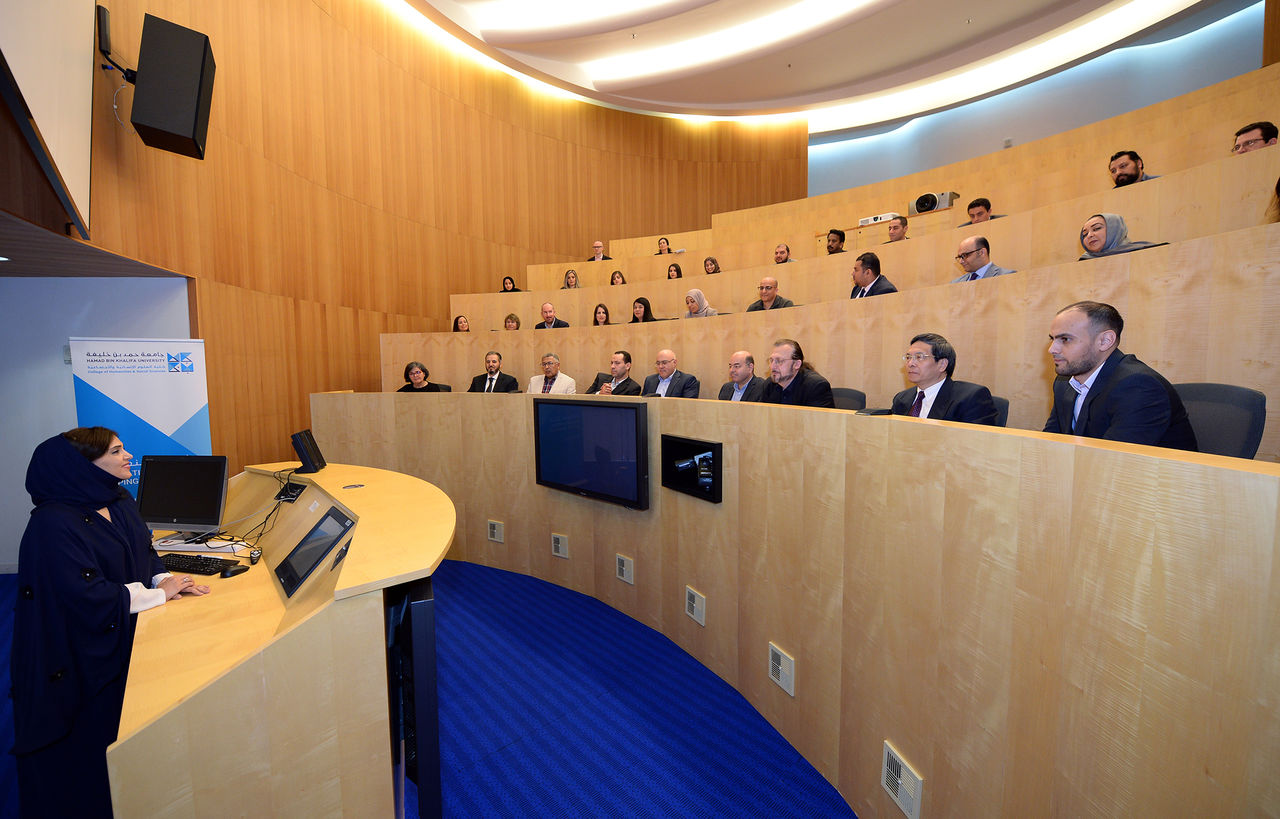 Applications are now being accepted for prospective students wishing to join the inaugural classes, which will start this fall. A public information session featuring an academic panel for both programs will take place at the Liberal Arts and Science Building, Education City, on Wednesday, April 19th at 5:00 pm. An additional information sessions is scheduled to take place on Wednesday, May 10th.
The announcement of the new programs, which will be delivered by HBKU's College of Humanities and Social Sciences (CHSS), demonstrates the university's commitment to developing innovative ways of serving the specific educational needs of Qatar and the region. Commenting on the establishment of the new programs, Dr. Ahmad Hasnah, President of HBKU, said: "At HBKU we are committed to building knowledge and capacity through the establishment of programs that offer ways to accelerate thinking in areas that have been identified as priorities in our region.
"Our new programs utilize a multidisciplinary and innovative approach to learning in order to shed fresh light on two fascinating fields of study. By harnessing the expertise of our exceptional faculty and through exchanges and joint activities with other institutions, both within Education City and across Qatar, we will provide our students with an outstanding opportunity for higher learning experience as well as developing leaders who will impact their communities."
HBKU continues to place emphasis on developing and delivering unique interdisciplinary programs that address contemporary societal concerns cutting across multiple areas of study. Both newly announced programs have been built in consultation with a cross section of experts in the field of humanities and government officials.
Online admission for both programs is open until May 1st for the first admissions cycle, and June 1st for the second admissions cycle. More information about all of HBKU's academic programs is available at
hbku.edu.qa
.
For the full story, please click
here
.