In an education service trip, 16 graduate students at Hamad Bin Khalifa University (HBKU), a member of Qatar Foundation, embarked on a mission to Bangladesh where they expanded on their knowledge of the crisis engulfing Myanmar and Rohingya refugees.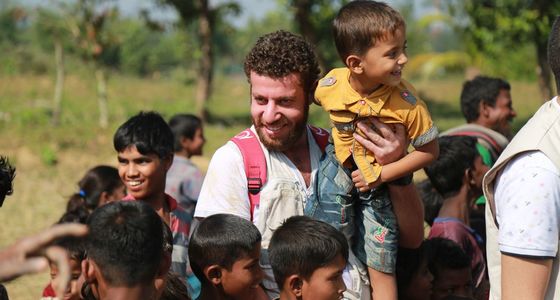 Held in collaboration with Qatar Charity, the trip was preceded by a series of educational workshops on disaster management, allowing participants to develop an in-depth understanding of the ongoing international conflict prior to engaging in humanitarian efforts on-ground.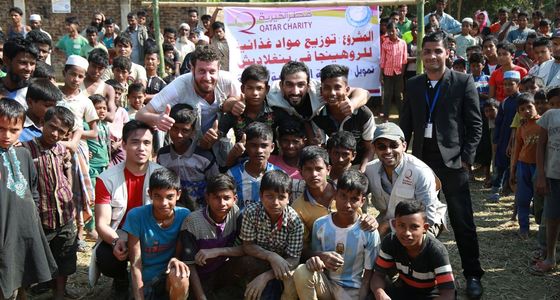 Led by HBKU Student Affairs, the expedition began in the city of Dhaka with a group briefing, after which the team of graduate students and accompanying staff proceeded to their relief station in Cox's Bazar, a port city host to significant numbers of Rohingya refugee camps. The relief tour concluded with a reception held at the Embassy of the State of Qatar to Bangladesh, where visiting team members called upon His Excellency the Ambassador Ahmed Mohammed Nasser Al-Dehaimi and apprised him of their humanitarian mandate.
Executive director of media and communication at Qatar Charity, Ali Ateeq Al-Abdullah, said, "Qatar Charity is pleased to jointly cooperate with HBKU in the field of humanitarian response and international relief work, furthering its graduates' abilities to play pioneering roles in economic and social development at home and abroad.
In Bangladesh, the HBKU team visited Rohingya camps and donated ready-to-eat meals, food products, clothes, tents, and hygiene kits. Additionally, the participants visited hospitals to gain a deeper insight into the unique medical concerns being faced by the displaced Rohingya community.
Notably, the humanitarian assistance team from HBKU also organized a series of recreational activities to engage Rohingya children inhabiting refugee settlements and orphanages in Bangladesh. These efforts were designed to help the youth develop their communication skills and maintain their cognitive, emotional, social and physical abilities.
To read more, please click
here
.