Hamad Bin Khalifa University (HBKU), a member of Qatar Foundation (QF), is encouraging Qatar's youth to take part in activities designed to ignite their fascination in the field of science and humanities.
HBKU's various colleges and research institutes, including Qatar Computing Research Institute (QCRI), Qatar Biomedical Research Institute's (QBRI), Qatar Environment and Energy Research Institute (QEERI), HBKU Press, and Translation and Interpreting Institute (TII) have setup interactive displays that are scheduled to run until December 20.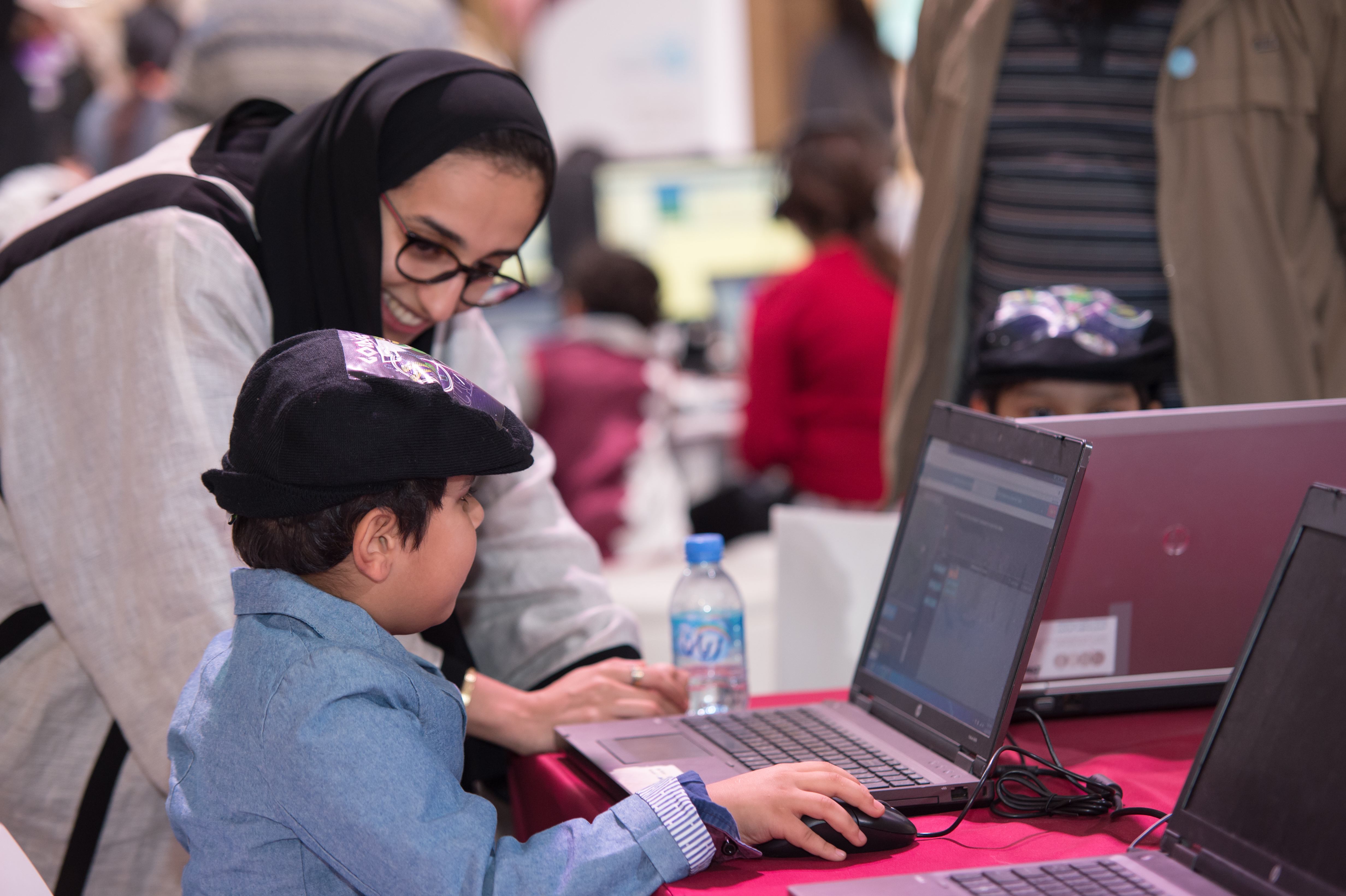 One popular activity at the pavilion this year is QCRI's 'Hour of Code' program that introduces children to coding and computational thinking. Dr. Eman Fituri, Director of Educational Initiatives at QCRI, noted: "The activities we have been presenting have proved very popular among the children visiting the tent, especially for the primary and preparatory school students visiting Darb Al-Saai."
Yasser Al-Sarraj, Senior Research Associate at QBRI, mentioned: "We want to use this opportunity to share with the younger generation experiences of exploring biomedicine, a field within the sciences that they might not have considered before. Our laboratory simulation experience is making science simple, easy, and fun for them to access."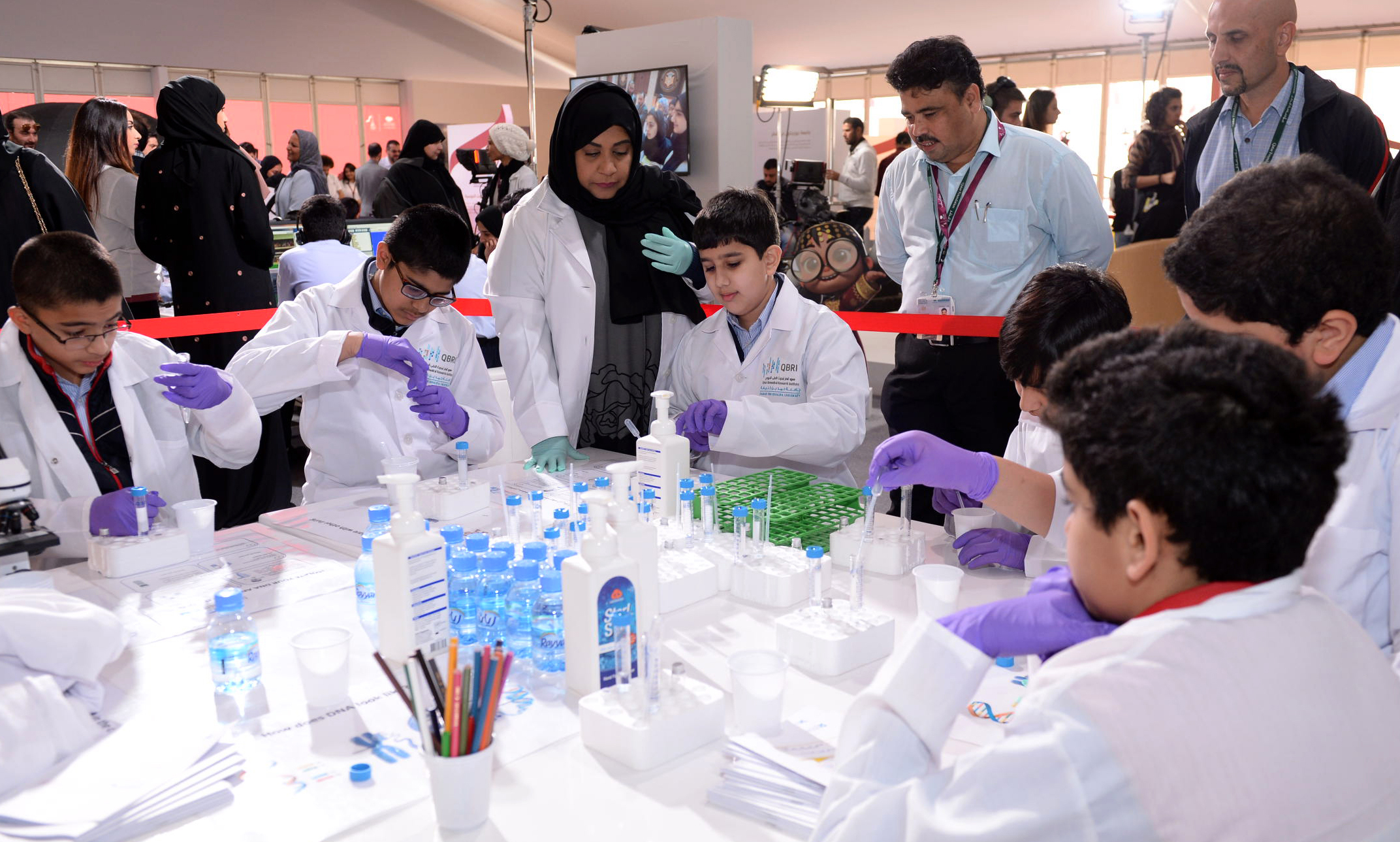 Ahmed Mohamed, a research assistant at QEERI who is guiding visitors around the observatory, said: "There are three objectives we are targeting at this event. First is to highlight the presence of astronomers and observatories in Qatar, and to spread awareness about this field. The second is to showcase QEERI's contributions to astronomy through the discovery of five new planets. Our final objective is to educate visitors about the rich Arab legacy in astronomy that led to the naming of many stars and galaxy clusters."
TII's activity enabled the visually impaired to experience art. Nada Al Mahmeed, Senior Project Leader at TII, said: "The activity has been a great success. It has attracted a lot of people, who have been fascinated by the unique experience of appreciating visual artworks in a non-visual way."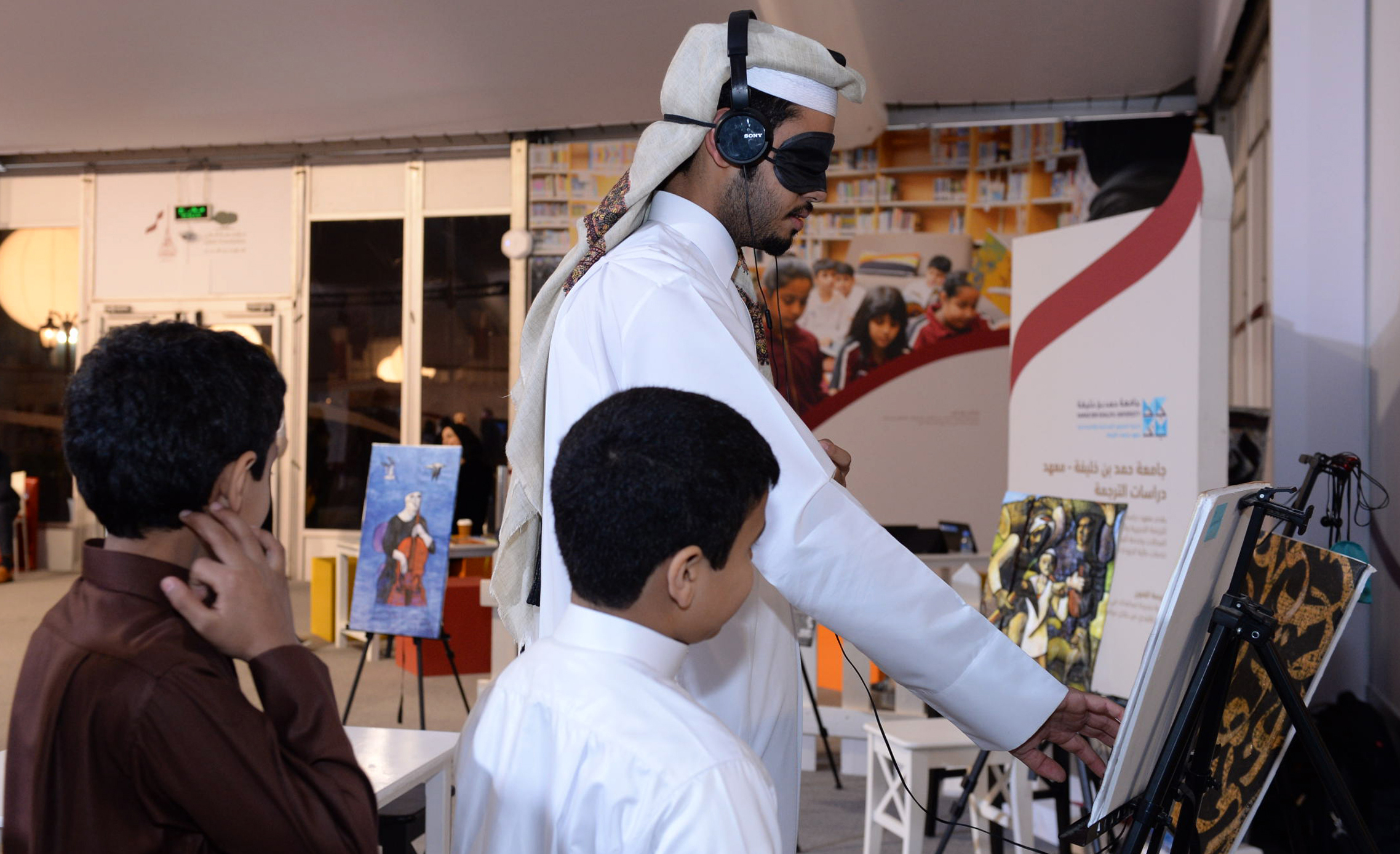 Muneera Saad Al-Romaihi, Community Outreach Specialist at HBKU Press, noted: "As always, HBKU Press is proud to participate in National Day celebrations as we ourselves celebrate another year of helping to shape the Qatari literature landscape by giving a voice to Qatari talents in the region and beyond. Our participation in Darb Al Saai underscores our commitment to the local population by highlighting texts that focus specifically on Qatar's biodiversity."
For the full story, please click
here
.