Two prominent academic institutions in Qatar and Turkey, Hamad Bin Khalifa University (HBKU) and Ibn Haldun University (IHU), signed a Memorandum of Understanding (MoU) at a ceremony in the Turkish city of Istanbul.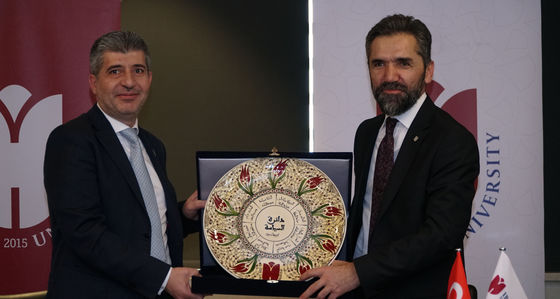 The agreement will see both higher education institutions cooperate on graduate-level education, as well as collaborate on joint research, publications, specialist area projects, and language programs. The agreement also creates a scope for HBKU and IHU to jointly organize symposia, seminars and conferences.
In a ceremony attended by members of staff and faculty, President of HBKU, Dr. Ahmad M. Hasnah, and President of IHU, Dr. Recep Şentürk, signed the agreement with the presence of members of Turkey's greater academic community, public guests and media personnel.
As part of the new agreement, HBKU's College of Islamic Studies (CIS) and College of Humanities and Social Sciences (CHSS) will cooperate with the Ibn Haldun University on various aspects of their master's program on offer in Qatar, namely Islamic Studies; Islamic Finance and Economy; Islam and Global Affairs; Digital Humanities and Societies; Women, Society and Development; Translation Studies; and Audiovisual Translation. Furthermore, the cooperation will also extend to CIS's PhD program: Islamic Finance and Economy.
The agreement also involves a student exchange element across relevant programs and information. The two academic institutions will facilitate visiting researchers and collaborate on research projects between HBKU's and IHU's respective colleges in the interest of developing an enhanced understanding of Islamic finance, applied ethics, disciplines of digital humanities, literature, gender studies, and leadership development programs. Additionally, the universities will establish multidisciplinary summer programs between the two campuses to create a reciprocal relationship of co-teaching, co-supervising and rotational visits.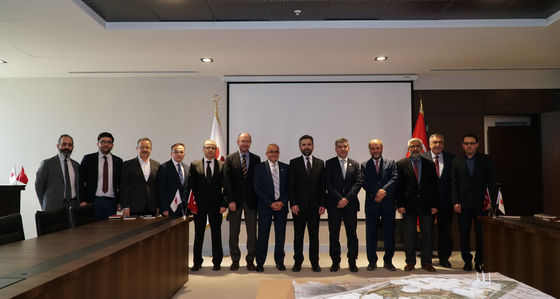 Lastly, in a bid to foster an enhanced understanding of each other's respective cultures, the Qatari and Turkish institutions will also collaborate on aspects of Ottoman history, Middle East and North Africa (MENA) studies, and Gulf studies. As this goes into effect, HBKU and IHU will aim to make their Arabic and Turkish language schools available to students and language specialists of each other's campuses.
HBKU's agreement with IHU comes as the latest in a series of academic and research partnerships that the University has signed recently.
To read more, please click
here
.