To establish a collaborative partnership for research cooperation and educational development, Hamad Bin Khalifa University's (HBKU) College of Science and Engineering (CSE) and multinational energy group's Qatar-based operation, Iberdrola QSTP LLC, signed a memorandum of understanding (MoU) on March 7. The two parties established a collaboration on research cooperation, joint projects development, as well as the exchange of staff, scholars and students. The MoU underscores HBKU's commitment to foster a collaborative environment with its partners.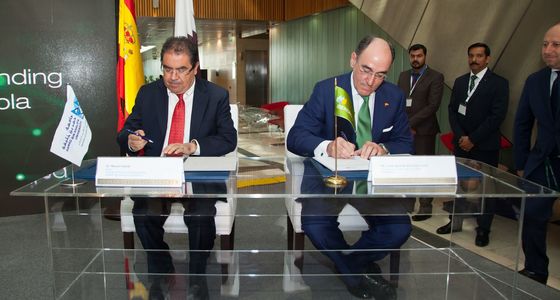 The collaboration outlines a proposal to cultivate a partnership with Iberdrola QSTP LLC based on the institutions' shared goals of research and technology development. As part of the agreement, the two parties will jointly work on the securement of reliable smart grids, enhancement of pre-existing smart grid monitoring systems for better efficiency, and the development of hybrid technologies for better performance.
In addition, Iberdrola QSTP will gain access to HBKU's state-of-the-art, advanced technologies for the exchange of information between the two parties.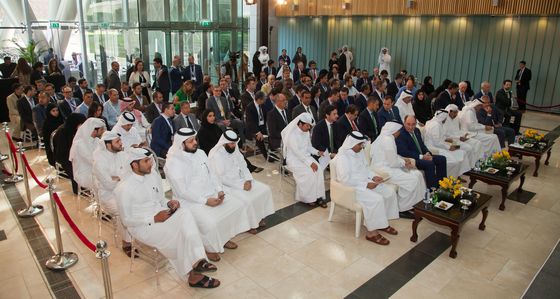 Commenting on the agreement, Dr. Mounir Hamdi, dean of CSE said: "Sustainable development is an integral area of research and study at CSE. The partnerships we create today are an additional investment in our research and integration of renewable energy technologies. All responsible academic institutions have a mandate to work on practical research and implementation that has a long-term effect on the challenges we face today, and at HBKU, we strive to achieve the same."
"Iberdrola anticipated the energy transition, transforming its business model to become a benchmark in sustainability. The Group's commitment to innovation has been essential to this process. The partnership created today with HBKUis another example of our effort to create strategic associations with leading research institutions, with the ultimate goal of creating value in the regions in which the company is present," said Mr. José Ignacio S. Galàn, chairman and CEO of Iberdrola.
The Iberdrola Group is a Spain-based, leading multinational group in the energy sector with more than 170 years of existence. In January 2016, Iberdrola QSTP LLC was established as a recognized Qatar Science and Technology Park limited liability company, with the purpose of providing innovation, consulting, certification, and training services in the fields of smart grids, distributed solar and storage integration, and energy efficiency.