Qatar Biomedical Research Institute (QBRI) and Qatar Energy and Environment Research Institute (QEERI), two of HBKU's prestigious national research institutes, organized a special two-day event for high-school students on 18 and 19 April titled 'Bright Spark'.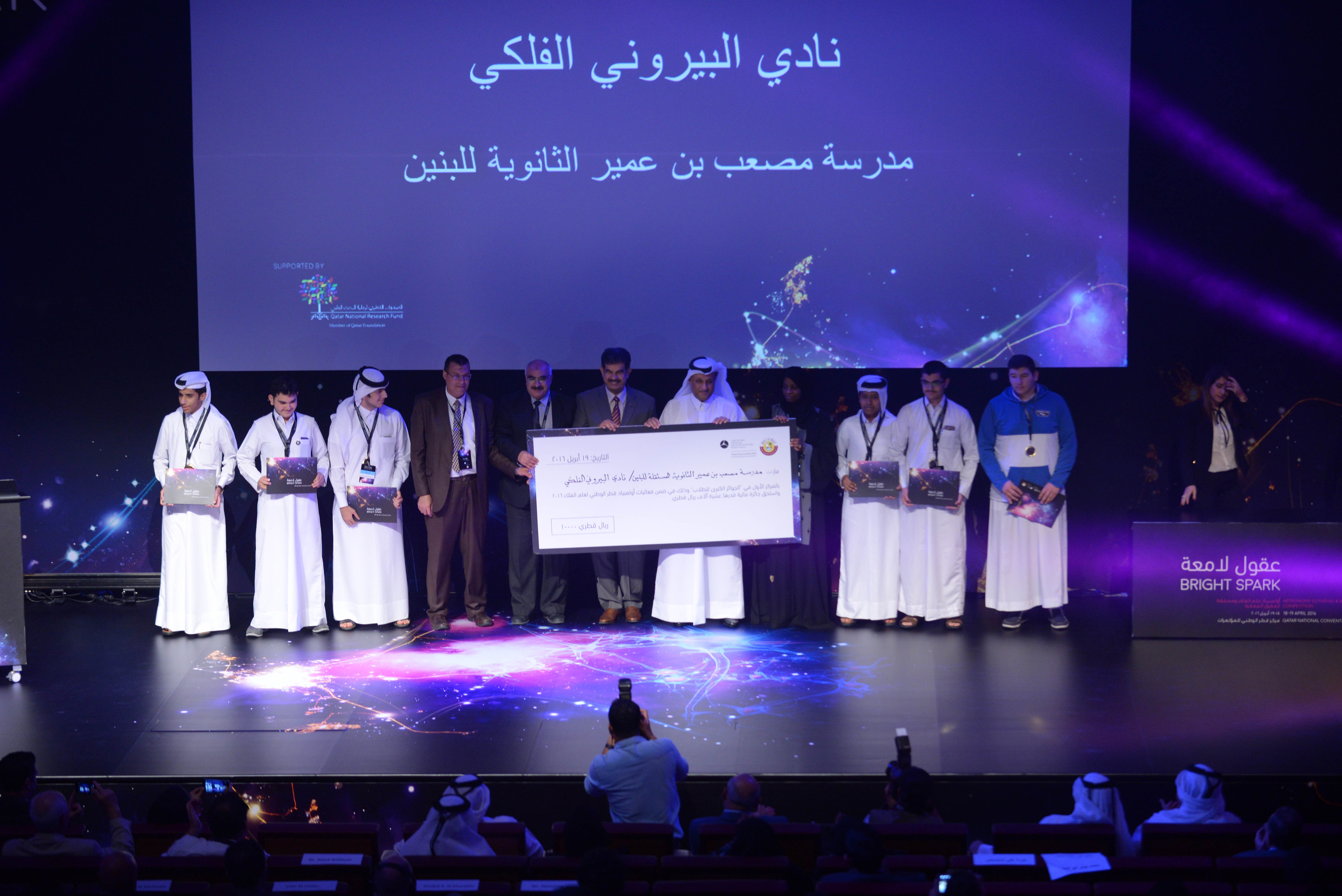 Over 300 students from 72 schools, the majority of them Qataris participated in the Qatar National Astronomy Olympiad (QNAO) and the Qatar Brain Bee Competition (QBCC). The event, supported by the Ministry of Education and Higher Education, offered talented secondary students the opportunity to represent Qatar at an international level.
Students from Mosaab Bin Omair Secondary Independent School for Boys, Ayesha bint Abi Bakr Secondary Independent School for Girls, and Ibn Taymiya Secondary Independent School won the grand awards for creative and innovative projects presented at the QNAO.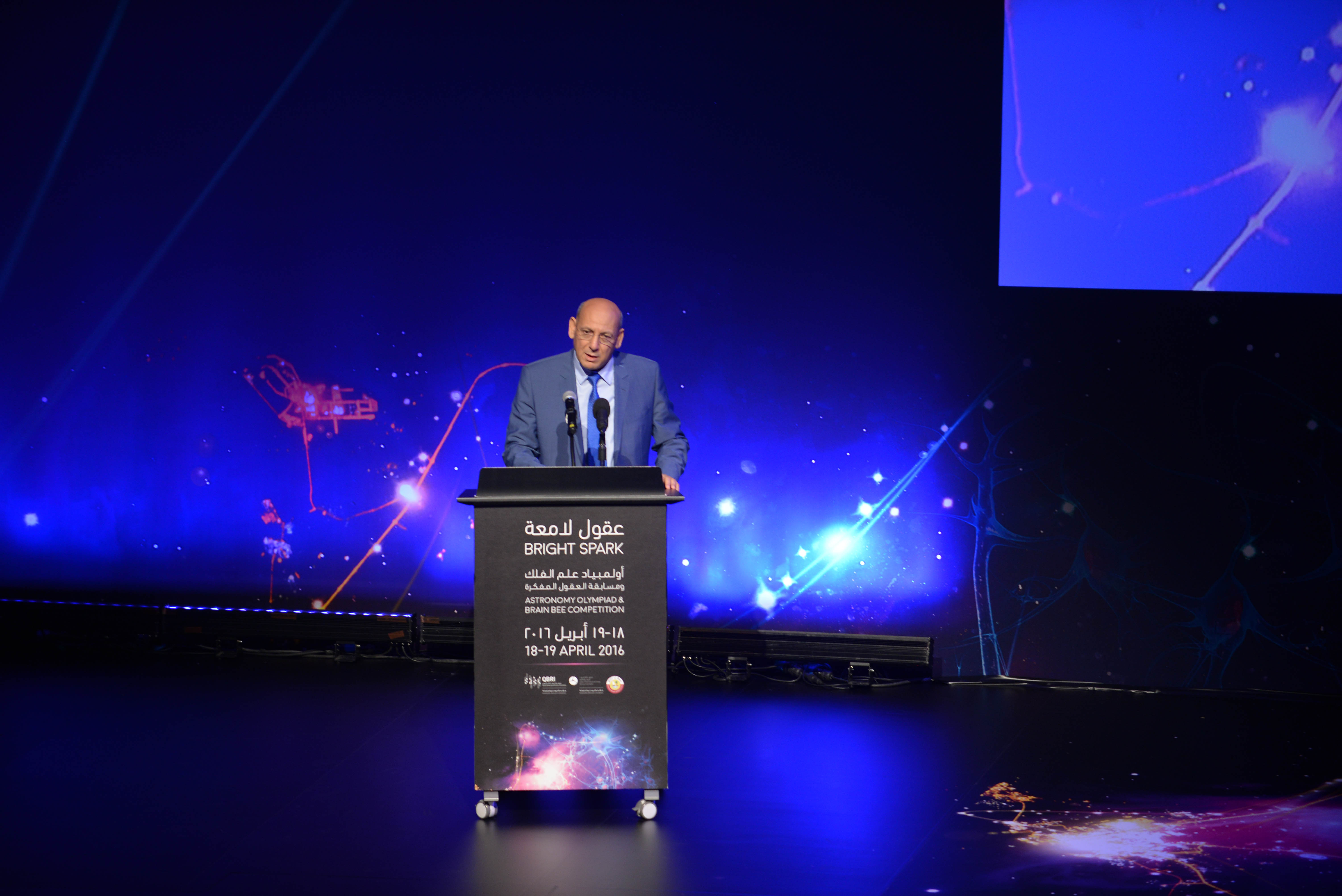 The results of the brain bee were also announced, with Raya Makarim, from Bright Future International School, taking first place in the competition and winning the opportunity to travel to Copenhagen, Denmark for the International Brain Bee Competition.
Makarim, along with Rama Raed Ammuri and Tala Abu Samaan, the second and third place winners, from Al Bayan Secondary Independent School for Girls, also won the unique opportunity to learn more about neuroscience and engage with world-renown researchers at QBRI's labs.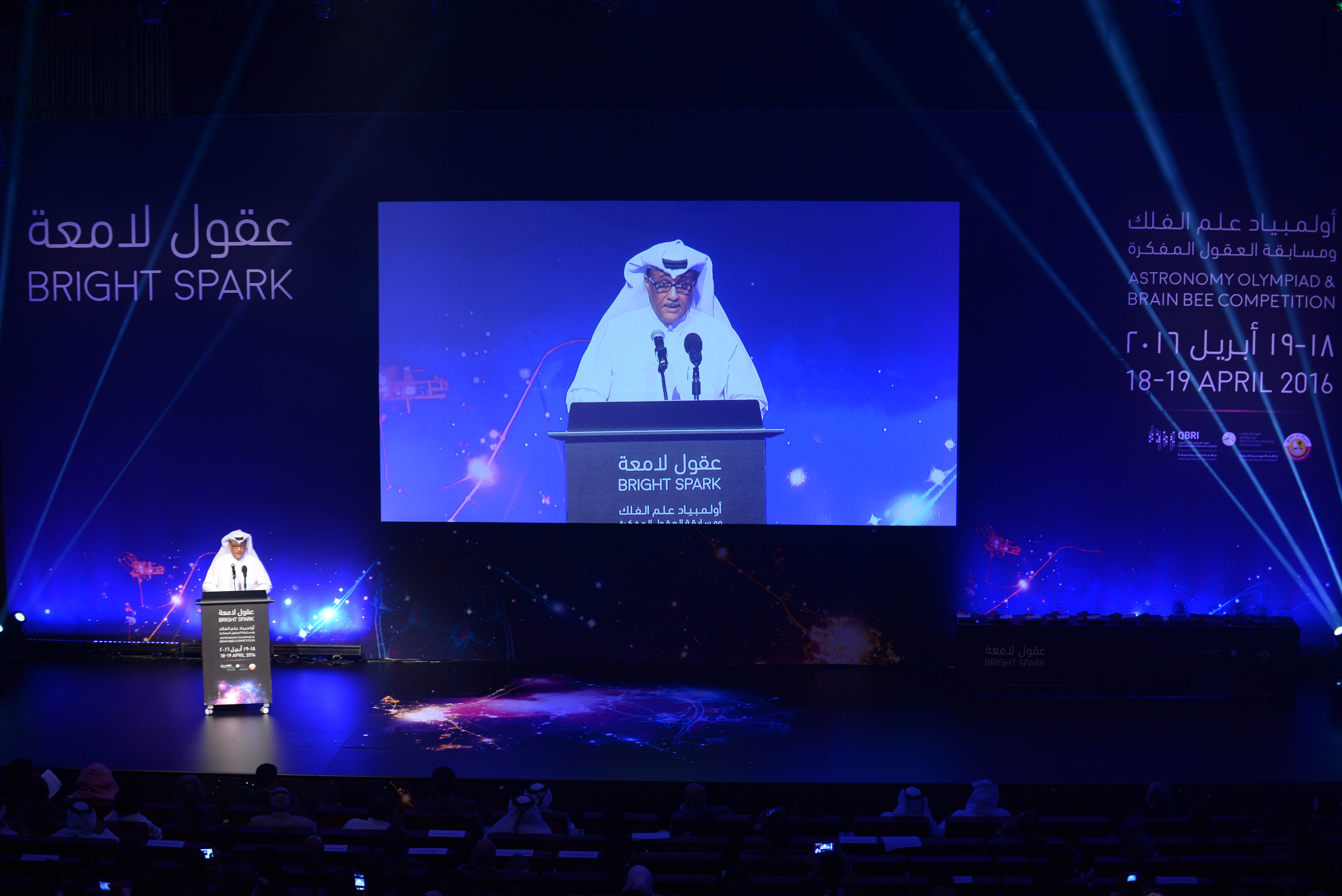 A group of twenty students will soon be selected from among the participants to undergo three months of intensive training by QEERI specialists, who will represent Qatar at the International Olympiad on Astronomy and Astrophysics (IOAA) to be held this December in Bhubaneswar, India.
Similarly, the Brain Bee Competition is an annual international event directed at students in grades 9-12 with over 150 branches around the world. The initiative, considered the largest worldwide neuroscience competition, seeks to test high school students' understanding and knowledge of neuroscience, brain sciences, and the nervous system and to complement one of QBRI's objectives, which is to increase the interest of young students in research and scientific fields.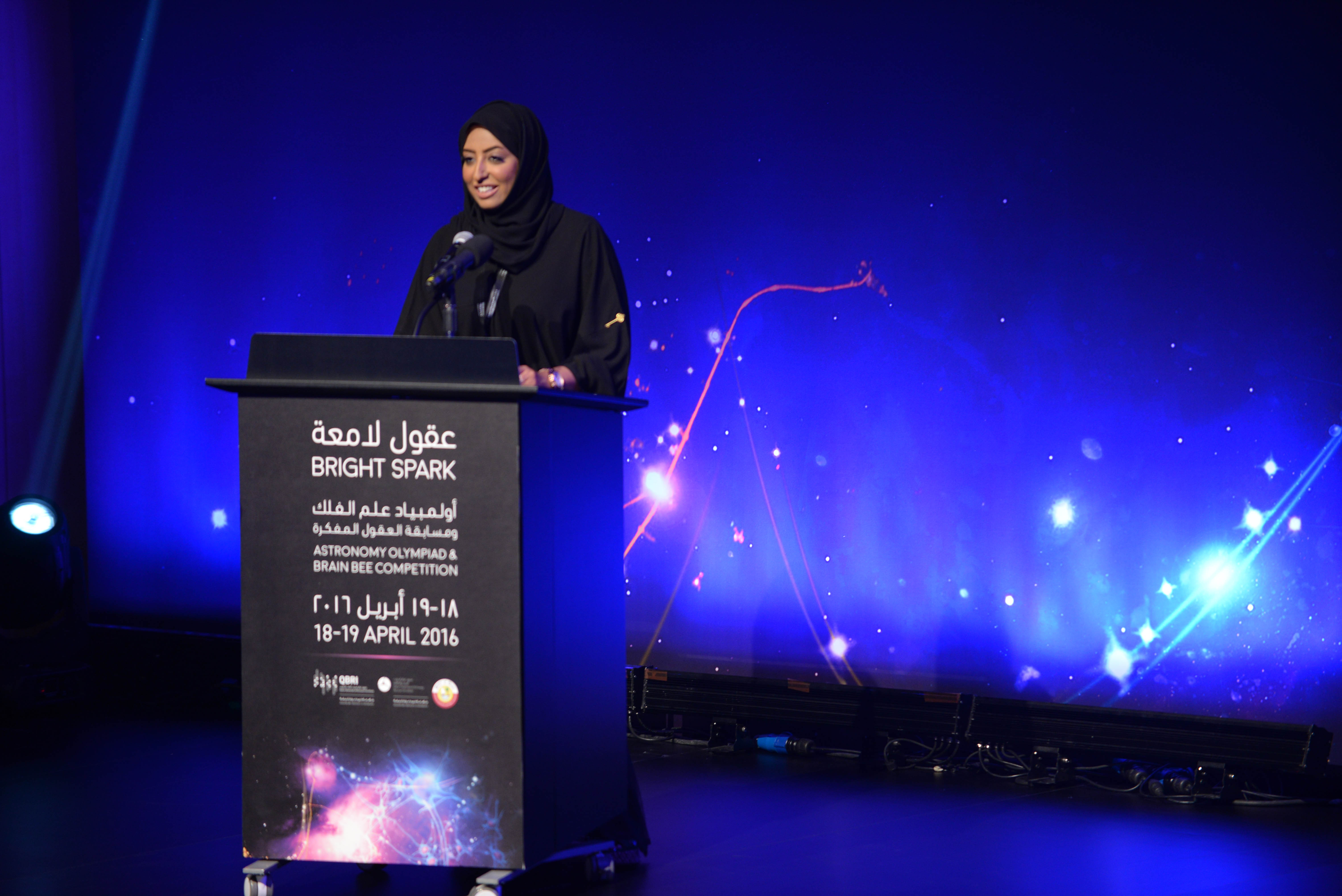 The Qatar Brain Bee competition, the first of its kind in the Middle East, received more than 377 applicants from 37 different schools, to compete for the top three spots and represent Qatar in the International Brain Bee 2016.  
For the full story, please
click here
.