In the presence of Her Excellency Sheikha Hind bint Hamad Al Thani, Vice Chairperson and CEO of Qatar Foundation for Education, Science and Community Development (QF), Hamad bin Khalifa University (HBKU) officially announced the validation of its Master of Arts in Audiovisual Translation (MAAT) program by the University of Geneva on 16 May.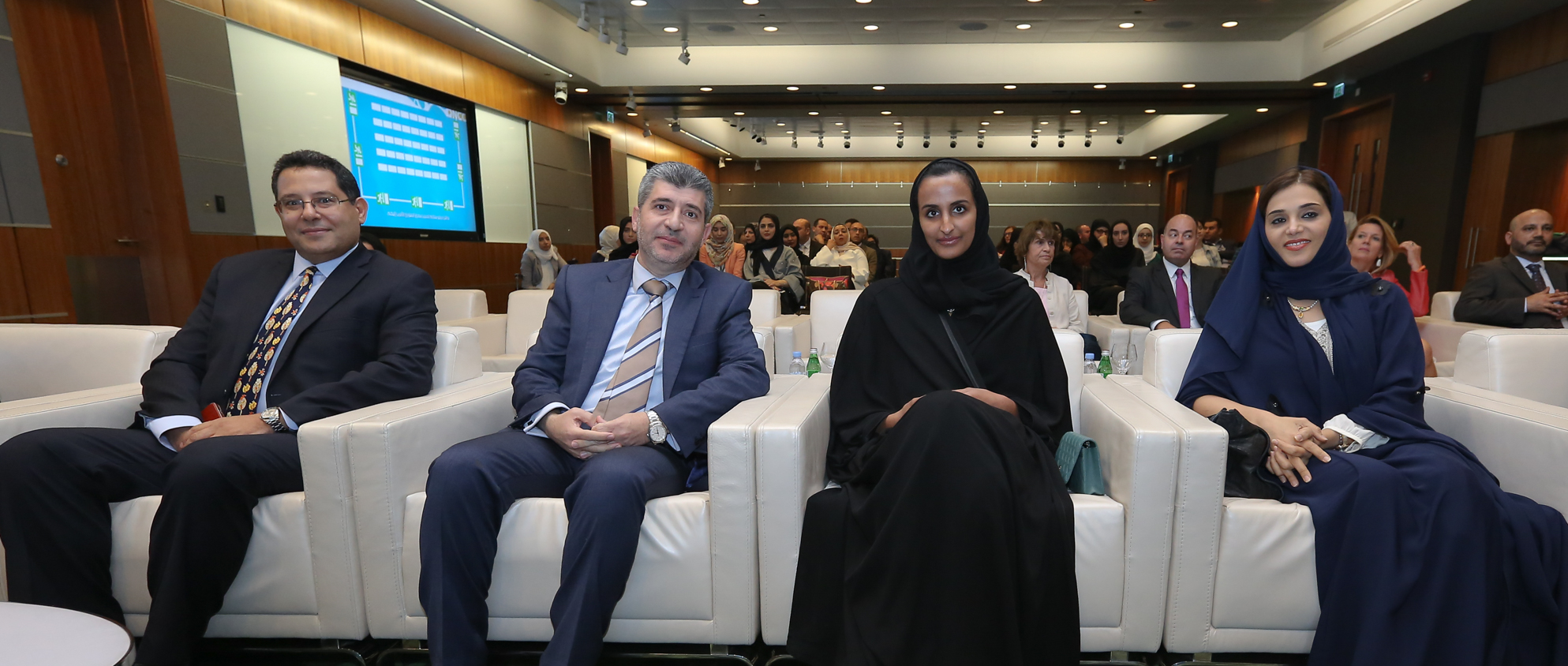 The program will be the second HBKU degree to be externally validated and receive a Faculty of Translation and Interpreting Quality Label.
Offered through HBKU's College of Humanities and Social Sciences (CHSS), the MAAT program is designed to train specialists in the mediation of audiovisual texts, both for foreign-language viewers and sensory impaired audiences.
Along with the leadership, faculty and staff from HBKU and QF, a delegation from Geneva led by Dr Stéphane Berthet, Secretary General of the University Geneva; H.E. Ambassador of Spain in Qatar, Mr. Ignacio Escobar; Laoucine Kerbache, Dean and CEO of HEC Paris Qatar and Mr. Urs Schnider - Deputy Head of Mission -Chargés d'Affaires, Embassy of Switzerland to Qatar attended the event.
During the event, Dr. Ahmad M. Hasnah, President of HBKU, commented: "It is an honor for HBKU's MA in Audiovisual Translation program to be awarded this validation from the University of Geneva. The university is committed to continuing to work and partner with other universities and institutions around the world as it builds a profile of academic and research excellence."
The MAAT program joins HBKU's MA in Translation Studies (MATS) in being awarded this distinction by the University of Geneva. During the certification process, the program underwent intensive examination and evaluation by a delegation of faculty and staff from the University of Geneva.
HBKU's CHSS aims to have local impact and contribute to the realization of Qatar National Vision 2030 by working closely with public institutions, NGOs, and the private sector to fill gaps in Qatar's educational landscape.
For the full story, please
click here.