Hamad Bin Khalifa University Press (HBKU Press), represented by Executive Director Bachar Chebaro, signed a memorandum of agreement with Wisdom Palace publisher, represented by Vice Chairman Ma Yongliang, to facilitate and publish the translation of four books from the Chinese language to the Arabic language marking a milestone achievement for the Qatari publishing house.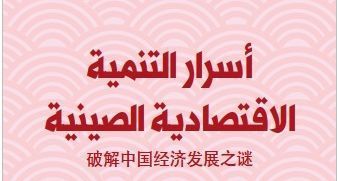 The series of books acquired by HBKU Press take a look at different geo-political, historical, and socio-economical aspects of China and its development as a country. The first of the four published books includes, Malamah Aldiymuqratiat Alsiynia (A Look at Chinese Democracy) which highlights the historical period in which modernization in China took place and explores how the foundations were laid for democracy as an inevitable product of this development. The second, 'Asrar Altanmiat Al Iqtisadiat Alsiynia (The Secrets of China's Economic Development), provides an overview of China's economic development over a period of more than a century.
The forthcoming books, 'Al 'Adyan fi Alsiyn (Religions in China) explores the religious and episcopal development of the Chinese community from an perspective of religious philosophy based on cultural history; whereas the book Al Taghayurat Al-Ajtima'eat Al-Kubraa fi Alsiyn (Major Social Changes in China) takes a look at China's response to challenges arising from major social changes.
"As for the importance of these specific books," explains Yongliang, "these texts are critical because they allow readers to understand and learn about China from a first-hand perspective. They are written by Chinese academics which gives Arab readers specific insight into understanding China from an insider's perspective."
Wisdom Palace was established in 2011 and is located in the historic city of Yinchuan, China. The Asian publishing house actively pursues the Sino-Arab cultural exchange and promotes excellent Chinese publications for the Arab region. In 2015 alone, Wisdom House exported nearly 300 Chinese titles to the Arab region.
To read more, please click
here
.