Last week, Hamad Bin Khalifa University Press was represented at the Frankfurt Book Fair 2017, the world's leading cultural forum for publishing houses and other literary and media enterprises, for the first time with its own prominent booth that was both distinguished and eye-catching.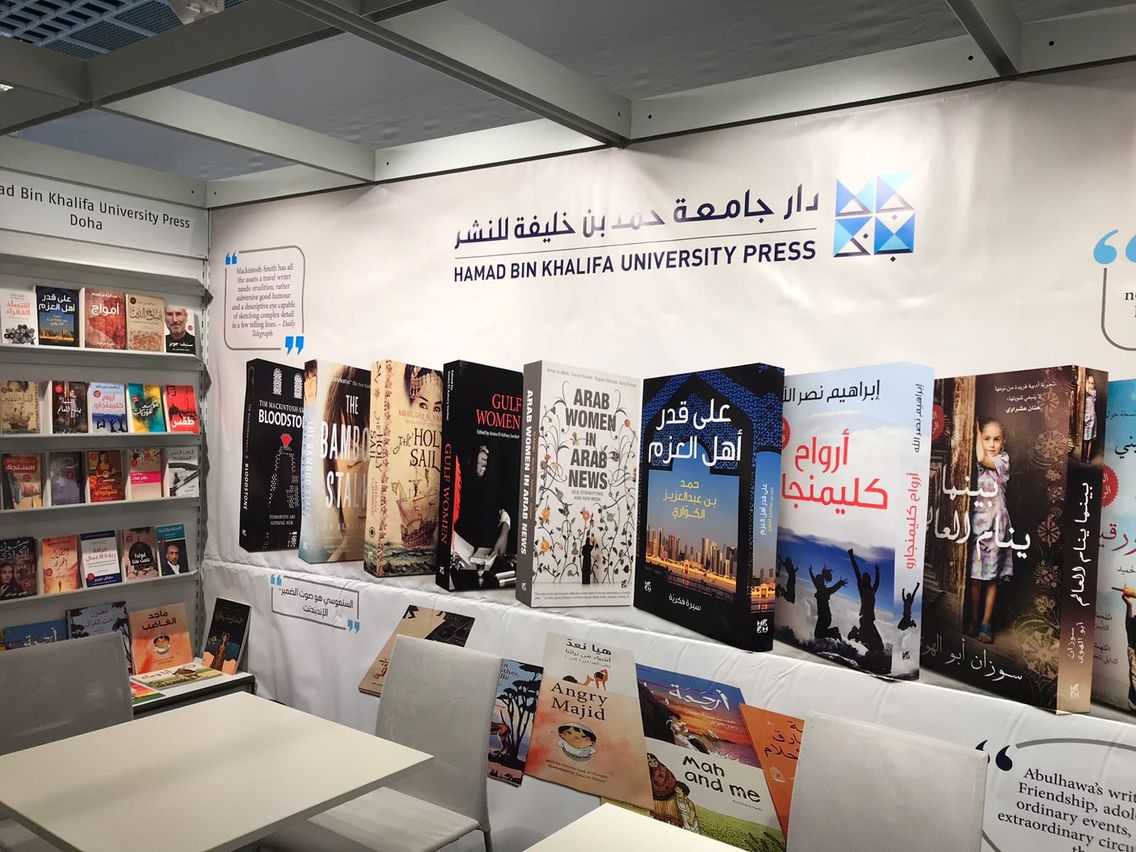 The attractive booth design garnered the attention of various other exhibitors and industry professionals, as well as that of visitors, at the fair. Its innovative design was aimed primarily at highlighting the publishing house's catalog of titles, with a special focus on the works of local Qatari authors.
Among their top achievements at the fair, HBKU Press signed a contract with one of the most important audio book companies in the industry Kitab Sawti (Sweden) with whom they will work to create and distribute audio books, in Arabic, around the world.
In addition to this marked achievement, HBKU Press has initiated many discussions to buy the rights of notable international titles as well. Among them include negotiations to buy the rights to translate all eight books authored by the 2017 Nobel Prize Winner for Literature into Arabic, as well as Arabic translation rights to a title that was shortlisted for the Man Booker Prize 2017.
In another potential agreement to encourage cultural rapprochement, HBKU Press has started a discussion with a Turkish publisher to exchange the rights for their catalog of titles with HBKU Press's to translate into each publishing house's respective language. Discussions were also initiated with a Greek publishing house to buy the rights to translate a multitude of Children's and Young Adult's books into Arabic.
According to Ismail, the key objectives of HBKU Press's participation in the Frankfurt Book fair were to acquire and to sell translation rights into different languages to encourage the cross-cultural exchange of knowledge and information; to strengthen our visibility and establish our presence on the world stage as a key player in the publishing industry from the region; and to highlight and showcase our local talent.